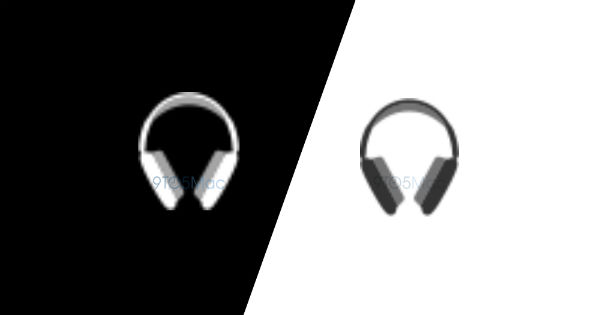 "Apple headphones have seemingly been spotted via a code buried in the iOS 14 build"
It has been reported in the past that Apple is working on a high-end over-the-ear headphones with features similar to the AirPods. Now, it looks like we might have just gotten our first look at the design of the Apple headphones via a code buried in the iOS 14 build. 9to5Mac has discovered two icons of the headphones in light and dark versions. This could mean that the premium headphones could be offered in two colours- space grey and white. The glyph of the headphones also gives us an idea on their size and padding on each ear cup.
Though details regarding the Apple headphone's features haven't found their way online, they could adopt something from the AirPods. The device could have automatic pause, resume audio playback when worn or removed and much more. While Apple AirPods rely on the charging case to recharge, the charging method of the upcoming headphones may rely on directly connecting the headphones to a Lightning or Type-C charger. As for the launch timeline, the headphones were initially expected to go official way back in 2018, but there were reports of design issues that pushed the announcement. However, noted Apple analyst Ming-Chi Kuo in January claimed the over-ear headphones would ship sometime in 2020.
9to5Mac found tons of information regarding iOS 14 this week. It seems iOS 14 will get a new home screen list view, third-party apps will be able to integrate wallpapers in the wallpapers section of the System Settings, and HomeKit will get the ability to change the colour temperature of lights throughout the day to match the time of the day. Additionally, the leaked iOS 14 build also revealed that the Apple Watch will get native sleep tracking and the ability to detect blood-oxygen levels.
Separately, Apple had recently updated its App Store guidelines and will now allow apps to push advertisements, promotions, and marketing material on push notifications on iOS. However, the Cupertino giant had also mentioned that app developers should offer an option for users to opt-out of receiving such notifications, and app makers will need permission from users before delivery any advertisement material on their devices.