Highlights
Apple HomePod mini has been announced officially
It is a stripped-down version of the original HomePad smart speaker that was launched back in 2017

Apple HomePod mini is priced at Rs 9,900 in India
Apple HomePod mini has just been announced at the "Hi, Speed" event. It is a stripped-down version of the original HomePod smart speaker that was launched back in 2017. The new version is more compact compared to the original model and has a spherical shape. It features a fabric exterior along with a small display on top that shows off the Siri waveform and volume controls. The HomePod Mini is powered by the Apple S5 chip that allows it to use computation models to adjust audio 180 times per second. Apple says two mini speakers, when placed in the same room, combine to create a stereo pair.
Apple HomePod mini price
Apple HomePod mini is priced at Rs 9,900 in India and will come in white and space grey colours. It will be available in the country via apple.com and Apple Authorised Resellers. Customers can order the HomePod mini from November 6th, with availability starting from November 16th.

Apple HomPod mini features
Apple HomePod mini would offer support for third-party music services, including Amazon Music, Pandora, and iHeartRadio. The smart speaker is just 3.3-inches tall and the use of neodymium magnet and a pair of force-cancelling passive radiators is said to enable deep bass and crisp high frequencies. The Apple HomePod mini features an acoustic waveguide to direct the flow of sound down and out toward the bottom of the speaker for a 360-degree audio experience. There are a total of the three-microphone array for voice commands and a fourth inward-facing microphone helps isolate sound coming from the speaker to improve voice detection when music is playing.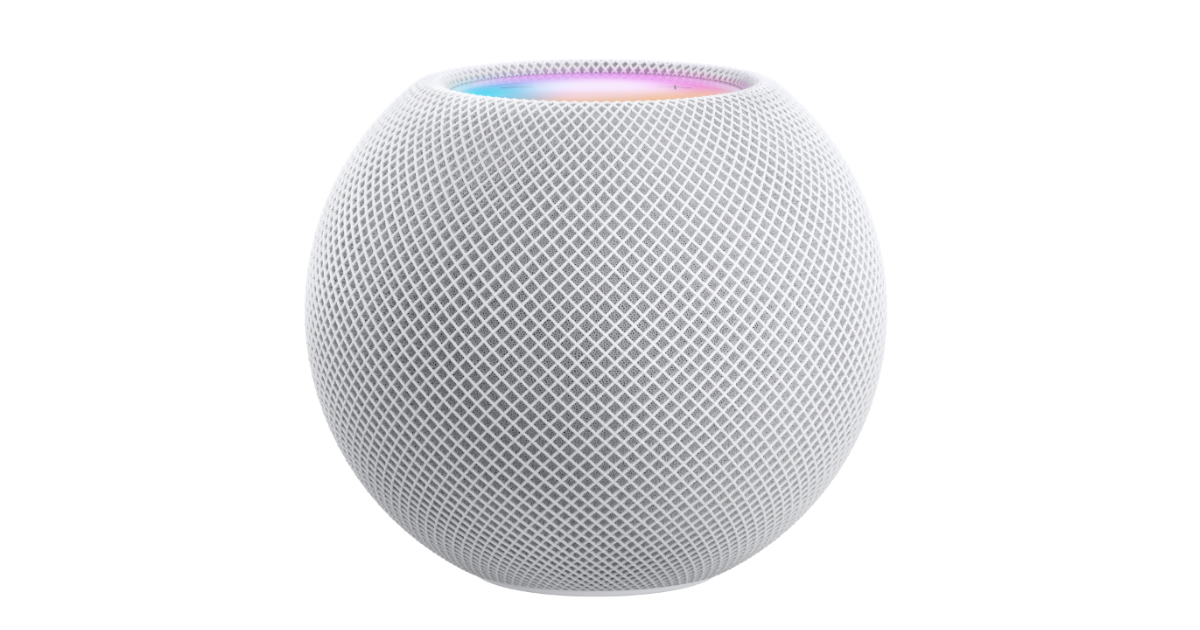 HomePod mini, later this year, will get visual, audible, and haptic effects when sound transfers from one device to the other. It works with other Apple devices for a seamless handoff experience. The speaker can play ambient sounds, including rain, a fireplace, a stream, and more. The smart speaker can also help locate a misplaced iPhone, iPad, iPod touch, Mac or even an Apple Watch by playing a sound to pinpoint the location. Web search results from HomePod mini can be sent directly to the user's iPhone.
Apple is also updating Siri on HomePod mini. The voice assistant is personalised and can identify who is speaking, tailoring music and podcast to their preferences and responding to personal requests. Siri also has the ability to announce the latest news, weather, traffic, reminders and more. The voice assistant can control smart home accessories with voice commands. There's a new intercom feature that offers an easy way for family members to connect with each other at home. This works with iPhone, iPad, Apple Watch, AirPods, and CarPlay, meaning everyone can get Intercom notifications and send Intercom messages as a reply.