"Apple is widely rumoured to launch new iPad Pro models this year, and one of them has just been certified by the EEC"
A new Apple device has been spotted in the database of the Eurasian Economic Commission (EEC), which is now being speculated as being the upcoming iPad Pro 2020. The report comes via Apple Insider, who spotted the listing on the EEC database for a 'tablet computer', which pretty much ascertains that the device in question is an iPad. This does fall in line with previous reports by analysts such as Ming-Chi Kuo's reports that Apple may launch a new iPad Pro this year with micro LED Retina displays, and a triple rear camera setup akin to the iPhone 11.
Unfortunately, the EEC listing does not reveal any specifications, and only certifies devices that come with encryption in their firmware and may be launched in Europe and Russia. Not much is known about the possible specifications about the upcoming iPad Pro either. However, going by Apple's typical device cycles, it is likely that the new iPad Pro 2020 will come with an enhanced version of the A13 Bionic SoC, coupled with the new display featuring a micro LED panel. Apart from this, as stated before, the iPad Pro is also expected to come with a triple rear camera setup, which is a bit unusual since iPads have never really been regarded as photography-centric devices.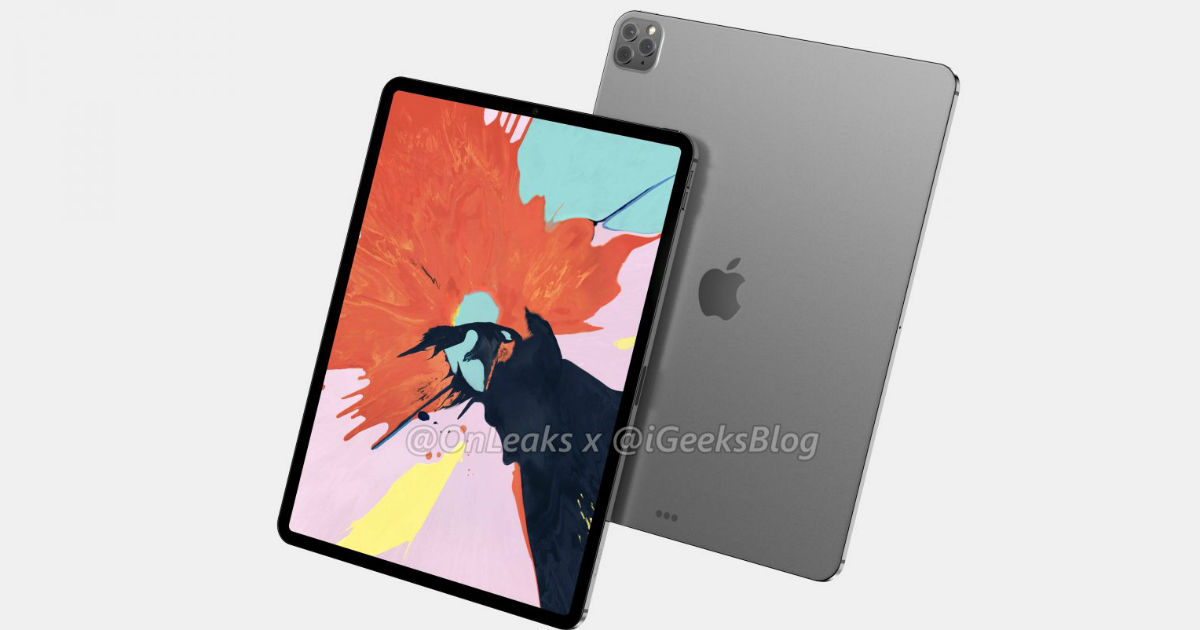 The new iPad Pro 2020 was expected to be launched at a March 31st Apple hardware event, which has since been indefinitely pushed back owing to the rising coronavirus pandemic concerns. With mass gatherings in public spaces now prohibited for the foreseeable future, events such as Google's I/O developer conference and even Apple's own WWDC will be hosted online only. Apple is also believed to be facing considerable strain in its component supply and device manufacturing chain in China, since factories were put in lockdown for a prolonged period due to coronavirus.
While the mid-range iPhone 9 was expected to highlight the Apple event, it will be interesting to see what new capabilities does Apple lend to its upcoming flagship iPad range. The last hardware event saw Apple overhaul the iPad software to launch iPadOS, as the company continues to try and bridge the gap between tablets and full-scale laptops with its Pro series iPads. Going forward, it will be interesting to see when Apple's next generation hardware are introduced, since the global coronavirus pandemic has caused unprecedented industrial and economic slowdown across pretty much every sector.