"iPadOS promises to take the iPad a few steps closer to desktop-class computing"
I still remember my first iPad. It was the first-gen model that Apple never launched in India, but many, including yours truly, were able to get their hands on one through friends or relatives travelling back from the US. The tablet computer existed much before the iPad came into existence, but Apple's slate breathed new life into the category, and gave rise to a new generation of devices said to be ideal for content consumption. The meteoric growth of tablets (both Apple's and the ones that appeared across different price bands on the Android side) that happened eventually has slowed down considerably by now, but the category seems to have matured and gotten slotted into some more specific use cases – education for instance. More than that, with the emergence of the Pro league of iPads, Apple has been constantly pushing this segment to content creators and propagating it as the future of mobile computing, adding stuff like the Apple Pencil and detachable keyboard covers to the mix.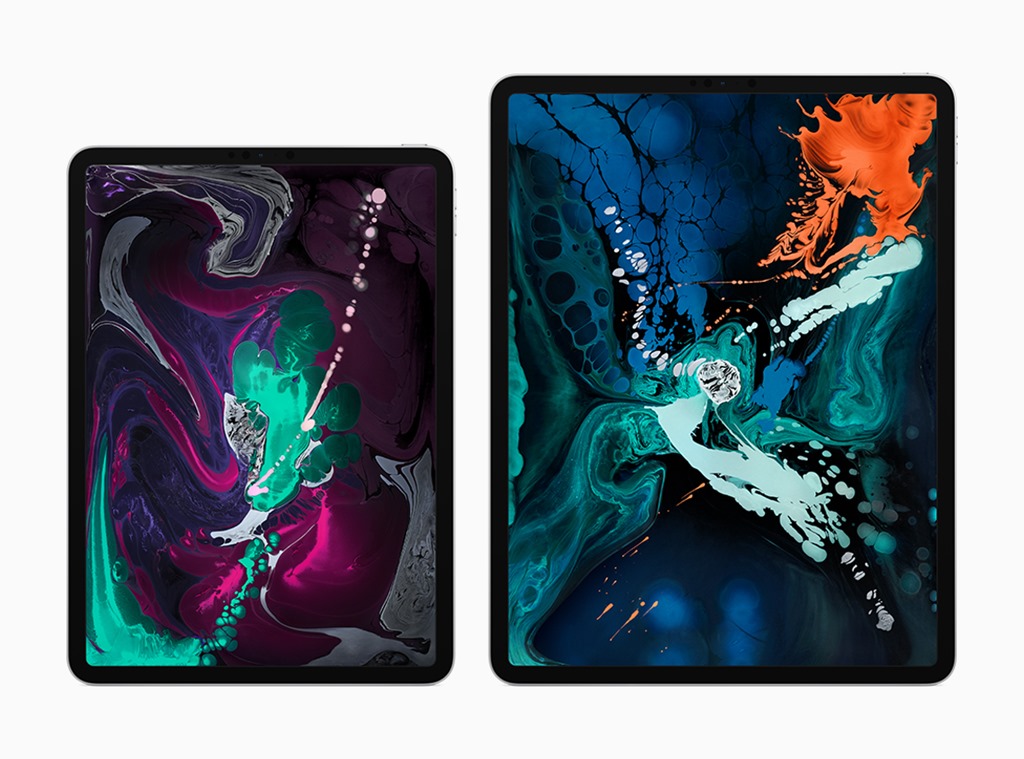 Said vision is not without flaws however, with many berating Apple's efforts of positioning the iPad Pro as a full-fledged mobile computer, with the iOS platform being the key bottleneck. While Apple added quite a few iPad-specific features to iOS over the years, the platform is still a far cry from a desktop-grade OS and has tons of limitations. But with the new iPadOS, things are looking up, and I think the iPad is finally getting the attention it deserves.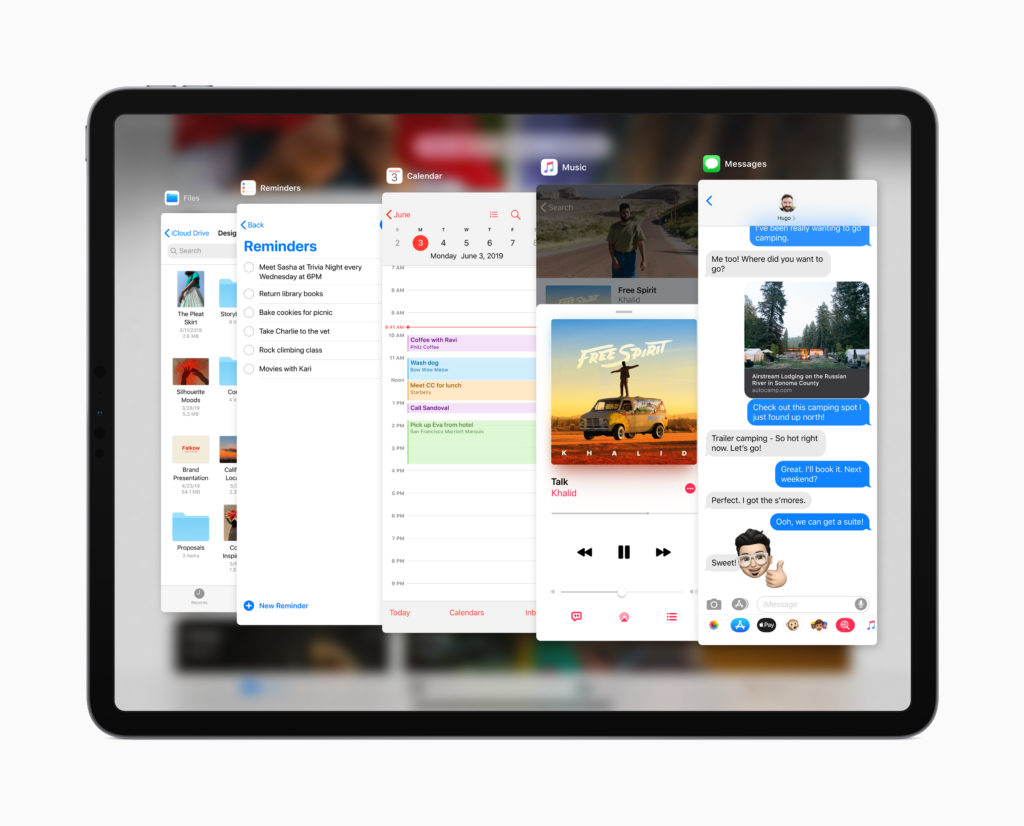 Sure, iPadOS is still a fork of iOS, but the new platforms brings with a ton of features designed to take Apple's slate a few steps closer to the Holy Grail – an always on, always connected device that can do pretty much everything a regular laptop can. Take for instance, the refreshed Files app for the iPad, which brings features like column view, folder sharing and SMB file server access. Its biggest highlight however, is the ability to access files stores on a plugged-in flash drive, the same way you can on a conventional desktop or laptop. There's zip and unzip support built in too, much like a desktop-grade file manager. Then there's Safari on the iPad, which will finally offer desktop-class browsing instead of loading the mobile view by default. A download manager has been added to Safari as well. You can add widgets to the home screen, putting that large display to good use and presenting info on news headlines, weather, your calendar and more at a single glance. Multitasking, which is a key parameter that defines desktop computing, should improve by leaps and bounds on iPadOS, thanks to an improved Split View feature that can show two instances of the same app. The Slide Over feature that displays a secondary app on the side next to another can, gets a new app switcher that should take things up a notch or two. And then there are the updates to input, one of which being the three-finger pinch zoom action for cutting and pasting text.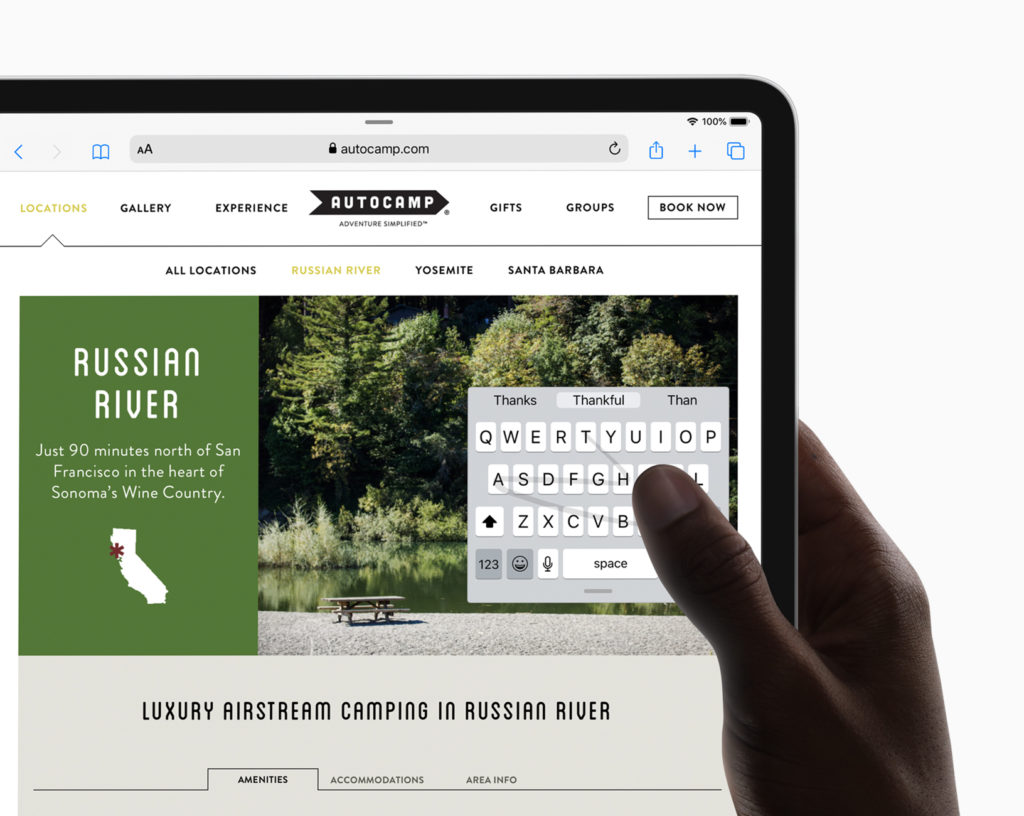 There's a new floating keyboard that makes one-handed text input easier, and also includes QuickPath, Apple's answer to swipe typing. iPadOS will even let you install and use custom fonts, so that's one more tick for desktop-grade usage. The Apple Pencil is said to be integrated better into iPadOS, offering improved annotation features, a redesigned tool palette and reducing latency to as low as 9 ms. That's not all of it – there are quite a few other features that the new slate OS includes, and it remains to be seen how all of it will come together to fulfil the Cupertino major's vision.
Apple's Fantastic Four – iOS, watchOS, macOS and tvOS, now have a fifth member to deal with. So the stage at WWDC 2020 should have updates on the Famous Five… thanks to iPadOS. By that time, we should have a good idea on how close the new platform can take users to the ultimate goal and whether it brings a real computing experience to the table. The iPad, more specifically the iPad Pro, is a loaded device… and with iPadOS along on the ride, the promise of convenient, all-day computing, and that too without significant compromise, now seems closer to fulfilment.
Disclosure: this writer attended WWDC 2019 on Apple India's invitation