"The new iPhones promise a lot in terms of photography, but can they deliver?"
Unless you've been living under a rock, you might already be aware that Apple has finally boarded the triple camera bandwagon with the new iPhone 11 Pro and 11 Pro Max. The new phones come as iterative upgrades to last year's iPhone XS and XS Max. Apart from a new chip to handle number crunching, the biggest highlight of the new devices is obviously the cameras, and going by Apple's keynote, the shooting prowess does look quite impressive, at least on paper. About time if you ask me, because Apple hasn't been able to stake a claim to the title of the best camera smartphone for a very long time now. Can the new iPhone 11 Pro duo change things?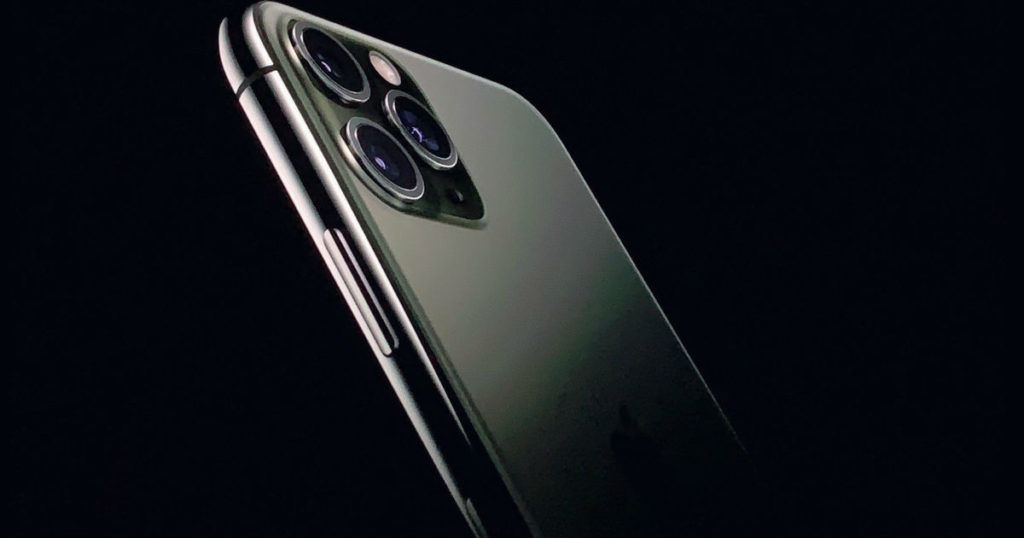 The triple camera system on the iPhone 11 Pro and 11 Pro Max comprises three 12MP sensors, including a wide camera with 26mm focal length, f/1.8 aperture, and optical image stabilisation. Then there's a 52mm focal length, f/2.0 telephoto lens, again with OIS. And lastly, an ultra-wide shooter with 13mm focal length, f/2.4 aperture and a 120-degree field of view. You can zoom from the telephoto to the ultra-wide in a seamless fashion, giving you an effective 4x optical zoom by utilising all three cameras. Put together, the three cameras give you a lot of flexibility and versatility to get creative with your shots. But there's more.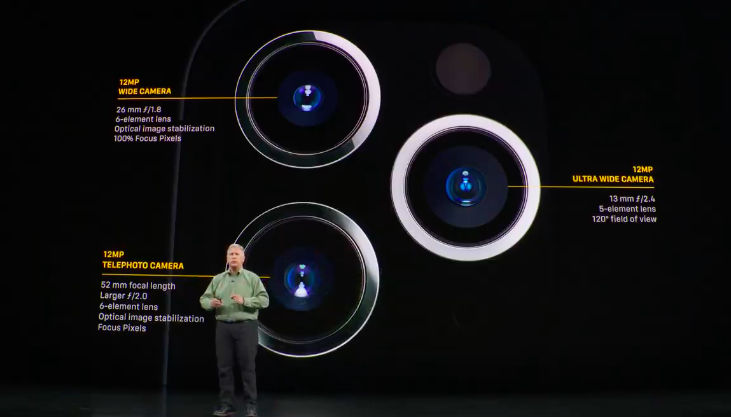 There's the new Night mode that kicks in automatically when needed. In low light, the iPhone 11 Pro camera can take multiple images, using OIS to steady the lens. The camera software aligns the images, adjust contrasts, fine-tunes the colours, enhances the details, and fuses the results together to generate a night shot that supposedly has a lot of detail. The portrait mode and Smart HDR features have been improved as well, using machine learning to recognise and enhance faces in your shots. Apple has also added new goodies like QuickTake, a feature that lets you capture short videos while you're shooting stills.
Adding to the promise is another new feature termed Deep Fusion. This feature shoots a total of nine images, capturing four of them even before you tap on the shutter key, and four secondary ones. As soon as the shutter is pressed, it captures a long exposure image. The Neural Engine then picks the best one of the lot, selects all pixels, and then optimises the image for detail and noise pixel by pixel. Supposed to work best in low to medium light, Deep Fusion promises a stunning level of detail and dynamic range. The only caveat is that this feature won't be available at launch time, and will only come via an update later.
Selfie lovers get their share of goodies too. The front camera on the new iPhones has been bumped up to 12-megapixels, and can now shoot slow motion video selfies at 120 fps (slofies, anyone?). It can also record 4K video at up to 60 fps.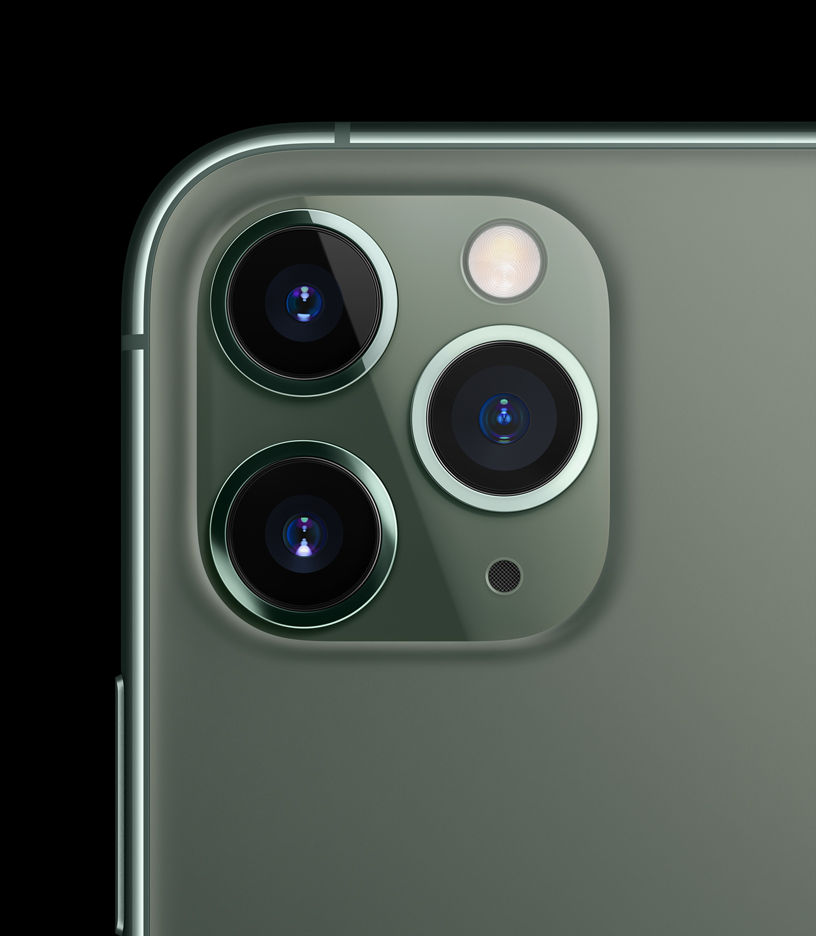 What about videos, you might ask? Apple says the iPhone 11 Pro and its Max sibling offer "the highest quality video ever in a smartphone". That doesn't come as a surprise, since companies are know to make tall statements to promote their products. It is a powerful statement nonetheless. The ability to easily zoom between the three cameras, audio zoom to match the framing of the videos and editing features that let amateurs create pro-grade footage, all brought together in a seamless mix of hardware and software wizardry that can up the user's photography game in one fell swoop is part of that promise.
In the end though, everything boils down to this. Can everything mentioned above help Apple regain the crown it lost a few years ago – the crown of the best camera smartphone? Well, only time (in general) and the time we spend testing out the cameras of the new devices, will tell. The inclusion of an extra camera sensor, or upping the megapixel count (in the case of the front camera) isn't really revolutionary per se. In any case, we know for a fact that megapixel count doesn't necessarily translate into image quality, and Google has already proven that a single camera can beat multiples ones with the right software. So software could really be the magic sauce here, and I'm hoping Apple has been able to nail it this time. Watch this space.