"Up close and personal with the new iPhone 11"
When we reviewed the Apple iPhone XR (review) last year, we called it the right iPhone for most. An apt description if you ask me, because that device offered good value for its asking price, and involved very little compromises for anyone looking to own a new iPhone. The same probably holds true for the XR's successor, which comes in the form of the new iPhone 11.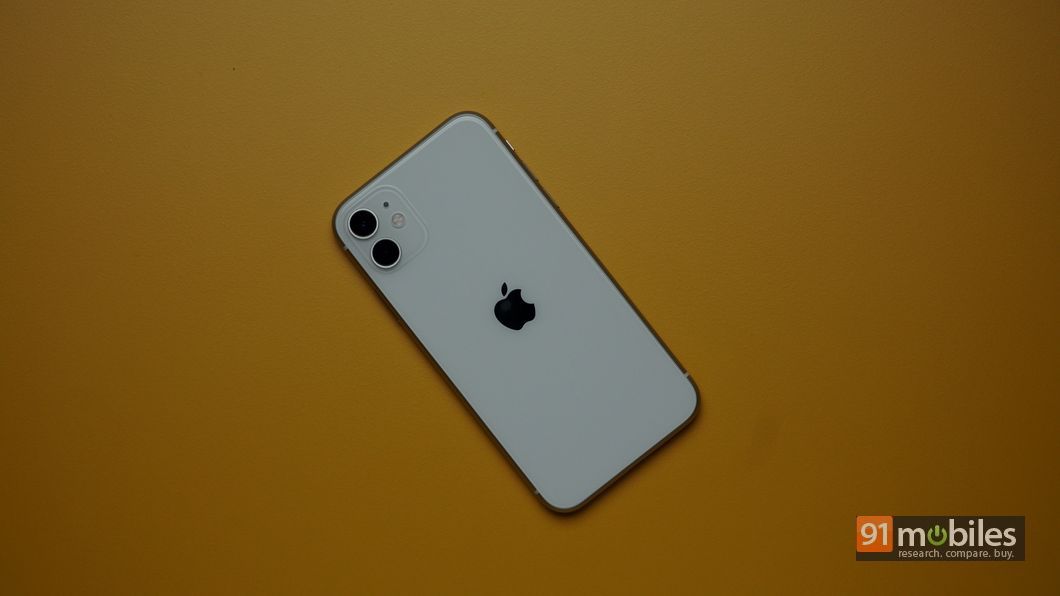 Inside the box, you'll find the phone itself, along with standard documentation, a SIM ejector, a pair of wired EarPods with Lightning connector, a USB to Lightning cable and the same 5W charger that Apple has been shipping with its iPhones for a long time now. This is a bummer, because if you choose one of the pricier iPhone 11 Pro models, you'll get a fast charger and a Lightning to Type-C cable in the box. I doubt Apple has done this to cut cost, and this is more likely a way to push prospective buyers to the more expensive models.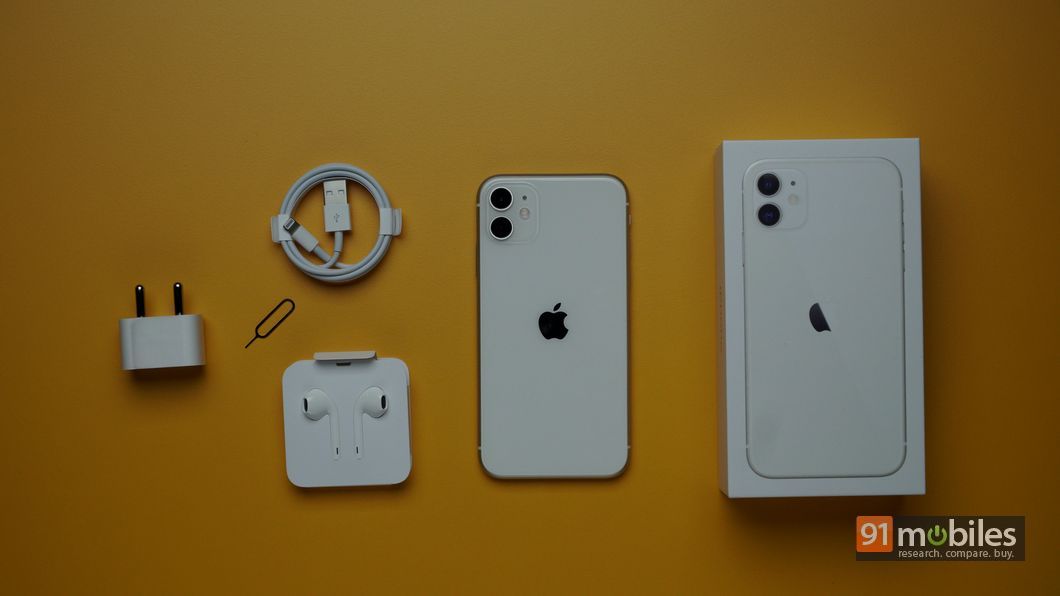 The iPhone 11 does support fast charging though, and if you do buy one, you should spend a bit extra on a fast charger. It's a worthy investment in my opinion. The phone is IP68 certified for resistance to water (in up to 2m of water for up to 30 minutes), and also supports wireless charging, and thanks to its eSIM capabilities, support for dual-SIMs too.
Related read: iPhone 11 vs iPhone XR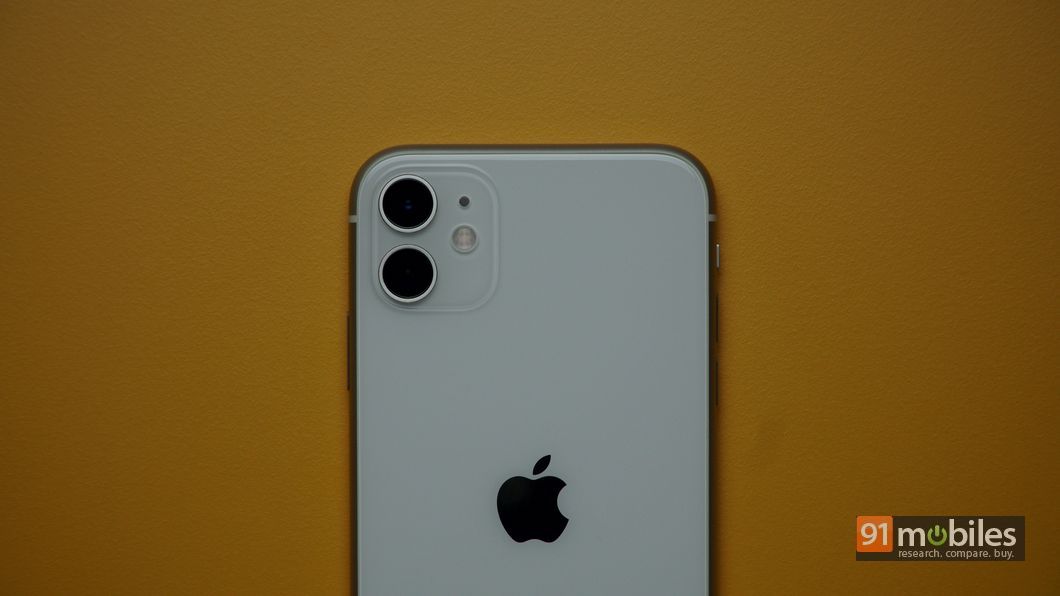 The iPhone 11 brings a few interesting new goodies, despite being an iterative upgrade to its predecessor. The first and foremost, and of most interest to prospective buyers, is the inclusion of an additional camera sensor, bringing the tally of the shooters at the rear to a grand total of two. Those who follow smartphone trends would know that dual cameras in this day and age, when quad rear cameras are available even on affordable smartphones, don't sound too exciting. That said, the iPhone XR's single camera was pretty capable, and thanks to machine learning and use of computational photography, managed features like bokeh quite well. Coming to the new iPhone 11, you get two 12MP cameras that offer optical image stabilisation and an ultra-wide 120-degree field of view. The front camera has also received a bump to 12MP, from the 7-meg shooter found on the predecessor. Apart from the new wide-angle capabilities, there are quite a few other camera features on offer, including a night mode that turns on automatically in low light, enhanced portrait mode that can now work on pets (the portrait mode on the iPhone XR mainly worked only for human subjects), improved Smart HDR, QuickTake for shooting short bursts of video while shooting stills, and slow-motion selfie videos (dubbed slofies). The camera app has received an upgrade too, and you'll find that it's slightly different than the one on the other iPhones.

The rear cameras are placed on a square camera bump on top left, which is the main design highlight of the iPhone 11 when viewed from the rear. The phone comes in an array of funky colours, including purple, green and yellow.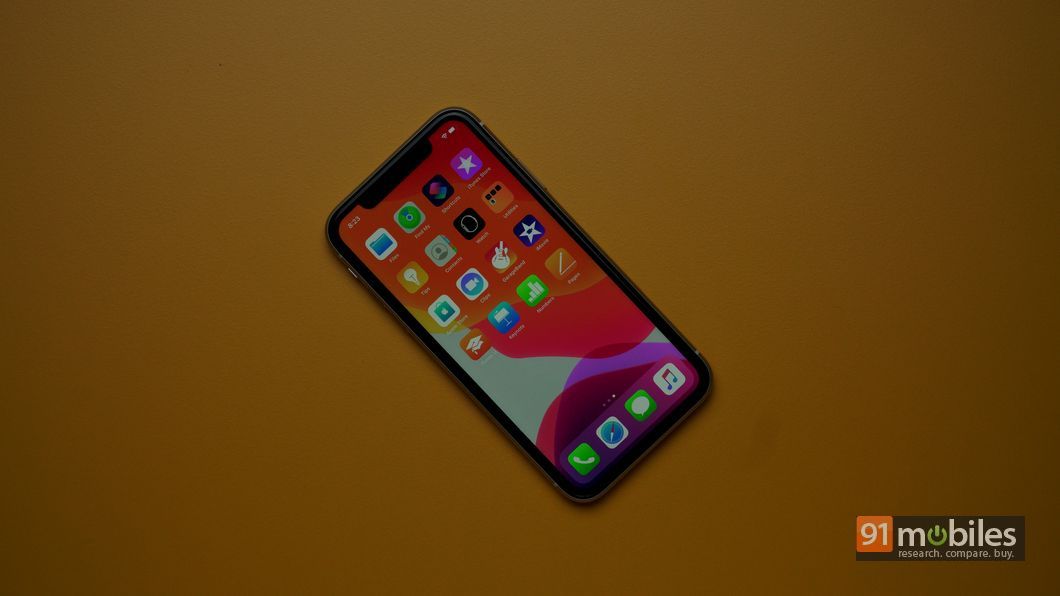 From the front, the iPhone 11 is pretty much the same as its predecessor, offering a 6.1-inch LCD Liquid Retina HD display with 828 x 1,792 pixel resolution. You also get the same wide notch on the fascia that house the front shooter and the tech for the Face ID biometrics system. The overall design language hasn't changed, so the placement of ports and controls is also pretty much the same – Lightning port and speaker at the bottom, side key and SIM tray on the right, and volume keys and mute button on the left.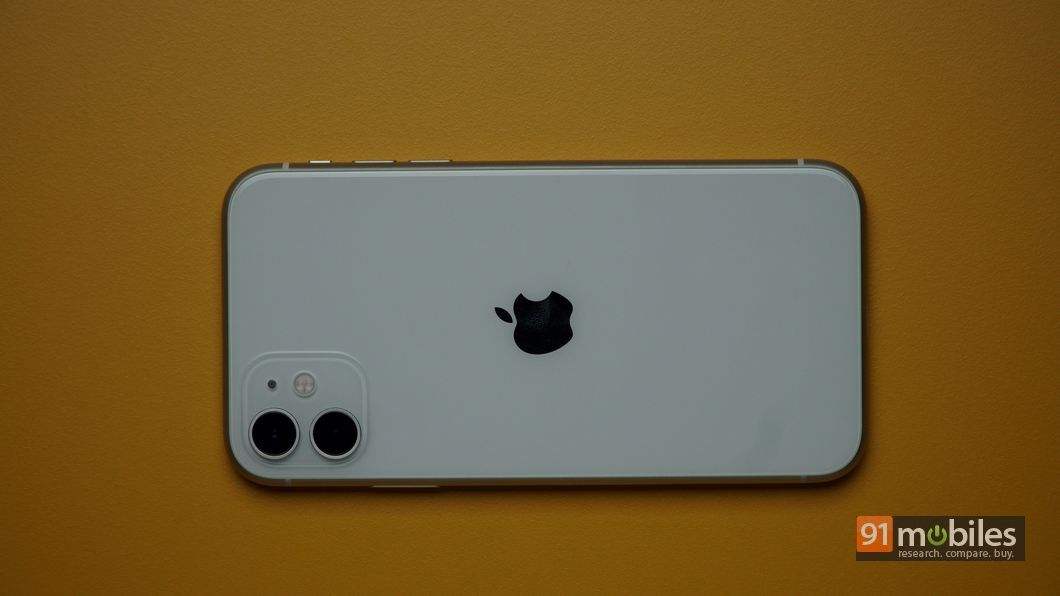 Inside ticks the same A13 Bionic chip that powers the flagship iPhone 11 Pro and 11 Pro Max, so you can expect the same level of performance overall. Apple is promising big performance gains and better battery life as compared to the A12 Bionic chip that powered last year's iPhones. There's a new U1 chip that enables spatial awareness, allowing one to share stuff over AirDrop just by pointing your iPhone at another one close by. iOS 13 is on board by default, and brings with it a bunch of new features that include a dark mode, more control over location sharing, swipe to type on the native keyboard and quite a few India-centric features (including support for more Indian languages) too.
Related read: Here are all the India-centric features coming to iOS 13

For a starting price of Rs 64,900, the iPhone 11 comes across as a value proposition, much like the way its predecessor turned out to be. In fact, the iPhone XR supposedly sold like hot cakes, thanks to various discounts and price cuts in recent months, and is a compelling option even now. The iPhone 11 however, is the new kid on the block, and should entice quite a few with what it has to offer. The new camera capabilities do look interesting, and if you can live with one less camera and the LCD screen (which isn't asking for much, mind you), the iPhone 11 could just be the iPhone you're looking for. Do wait for our full review before you swipe your plastic though… it's in the pipeline as you read this.