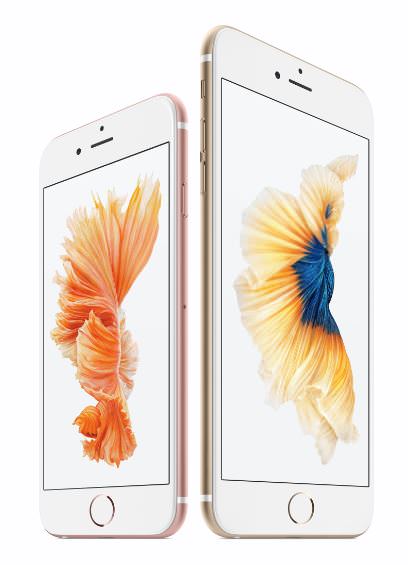 "At its traditional September event in Cupertino, Apple has just unveiled the latest iPhones, the 6s and 6s Plus"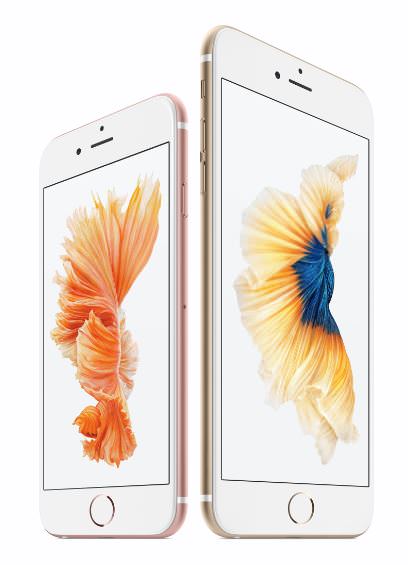 At its annual iPhone launch event held in Cupertino, Apple has taken the covers off its two latest iPhones – the
iPhone 6s
and
iPhone 6s Plus
. Apple usually reserves its major innovations for its 's' iterations of iPhones, and this time around is no different. The upgraded variants of last year's
iPhone 6
(
review
) and
iPhone 6 Plus
(
review
) are pretty much unchanged in terms of design, but pack in several significant upgrades in the hardware department.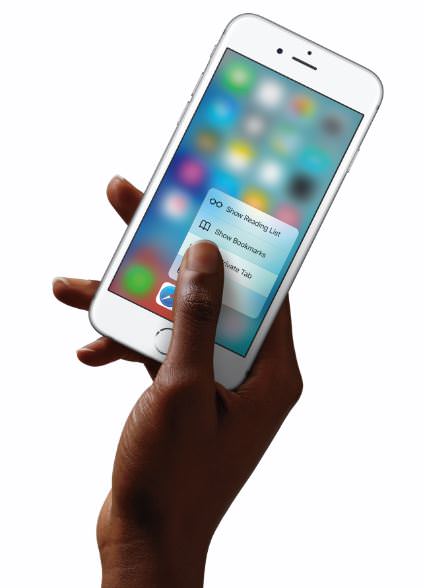 The new iPhones are constructed out of aircraft-grade 7000 series aluminium, and feature a stronger ion-coated glass for protection. While screen-wise they feature the same 4.7-inch and 5.5-inch displays of their predecessors, Apple has implemented a revolutionary new technology into the screen called 3D Touch. Somewhat similar to Force Touch on the Apple Watch, 3D Touch lets the touchscreen recognise different levels of pressure, letting you perform gestures Apple is calling 'Peek' and 'Pop'. A Peek is a short press that lets you preview content inside apps, while a Pop is a longer press that takes you directly to the content. On the homescreen, you can use 3D Touch on app icons to bring up contextual menus for each app. For example, pressing on the Facebook icon gives you a shortcut to update your status and view notifications.
The camera department has received a much-needed upgrade, with the rear iSight camera getting upgraded from 8MP to 12MP. The primary camera now also supports 4K video, letting you shoot and edit 4K content. The front FaceTime camera has also received a specs bump, going from 1.2MP to 5MP. Users will also be able to use their iPhone's display as a 'Retina flash' for the front camera, which makes the display three times brighter with True Tone lighting for better low-light selfies. Apple has also introduced a feature called 'Live Photos', which captures a few seconds of video before you take a photo, similar to what we've seen on HTC and Lumia devices earlier.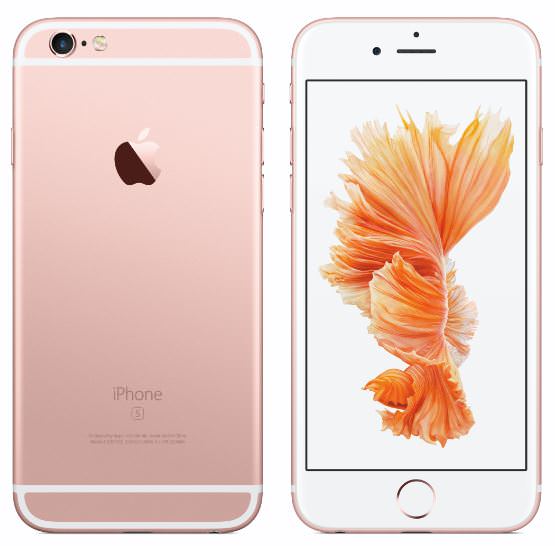 The iPhone 6s and 6s Plus feature an upgraded 64-bit A9 processor, which Apple says features 70 percent faster CPU and 90 percent faster GPU performance than the A8 chipset. The M9 motion co-processor has been embedded into the A9 chip, and as a result is always on, enabling you to use 'Hey Siri' even when the iPhone isn't plugged into a power source. Currently, you can only use the 'Hey Siri' voice command when the iPhone is charging. Connectivity wise, the new iPhones feature LTE Advanced and faster Wi-Fi, as well as a second-generation Touch ID sensor.
As expected, the new iPhones will run iOS 9 out of the box. Apple has even introduced a new Android app on the Play Store, which makes it easier for Android users to port their data to the iPhone. If you were expecting Apple to ditch the base 16GB model in favour of a 32GB variant, you might be in for a disappointment, because the new iPhones will be available in the same 16GB, 64GB and 128GB configurations.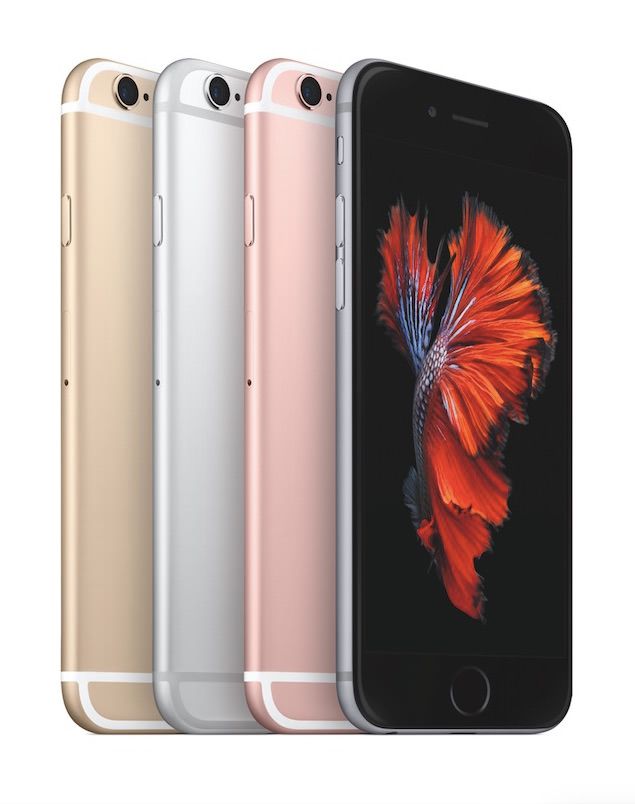 As far as the colour options go, the new iPhones will be available in the existing Gold, Silver and Space Grey variants, as well as a new Rose Gold option. The iPhone 6s will retail for $199 (16GB), $299 (64GB) and $399 (128GB), while the iPhone 6s Plus will set you back by $299 (16GB), $399 (64GB) and $499 (128GB). Apple has also introduced colour-matched Lightning charging docks for the new iPhones, as well as leather and silicone cases in a range of colours.
The new iPhones goes on preorder in the US, UK, Australia and nine other countries on September 12th, and will go on sale on September 25th. They will go on sale in over 130 countries by the end of the year, so we can expect an India launch in the coming months.
Apple has also announced that iOS 9 will roll out to all compatible devices on September 16th. Additionally, prices for iCloud storage have also been dropped, with 50GB of storage now costing $0.99 per month, 200GB costing $2.99 per month and 1TB costing $9.99 per month.