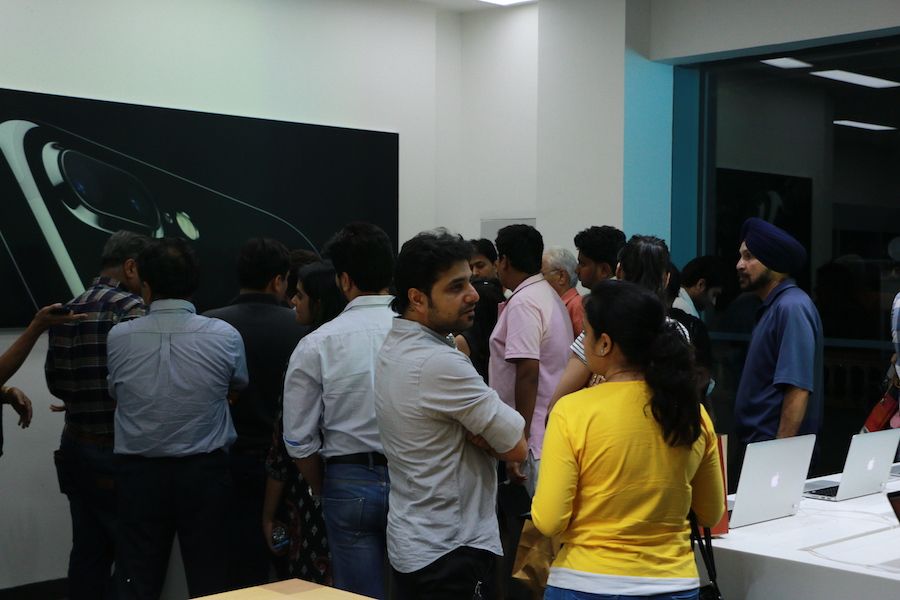 "From entire families accompanying buyers to fights breaking out, the iPhone 7 Plus launch in India was as dramatic as it gets"


Salesman:Which model do you want to prebook, sir?
Me: The iPhone 7 Plus 32GB in black.
Salesman: What is your second option?
Me: None. If you don't have this one for me, then I won't buy it.
This is how it all started: my tragic yet funny story of how I pre-booked an Apple iPhone 7 Plus, stood in line, and finally didn't get one at the end of a three-hour long ordeal.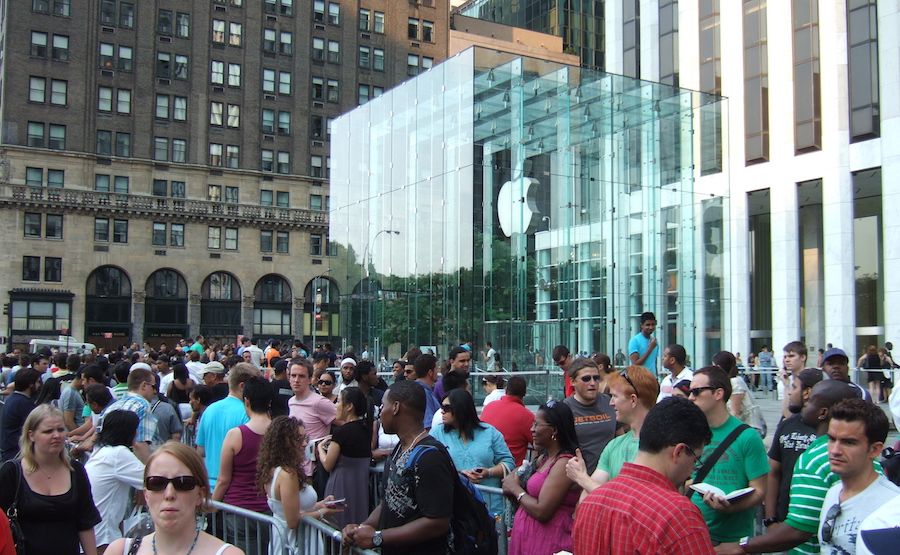 (This image is for representation only. Duh!)

So, this year, I decided to upgrade my perfectly fine iPhone 6 and get an iPhone 7 Plus the moment Apple launched it in India. Are you wondering why I am planning to switch to a bigger iPhone this time around? Well, considering the camera nerd that I am, the dual camera system on the iPhone 7 Plus completely caught my attention and I can't wait to test the promised Portrait mode (DoF).
Some might call me a fanboy, although I'd like to think of myself as an unbiased aficionado of Apple's products. For example, I still think that the Apple Watch is the ugliest looking smartwatch and I wouldn't be caught dead wearing one. You should also know that I review consumer tech products day in and day out, and therefore it is second nature for me to give a fair and honest assessment at any given point in time. In any case, this is a larger discussion for another day.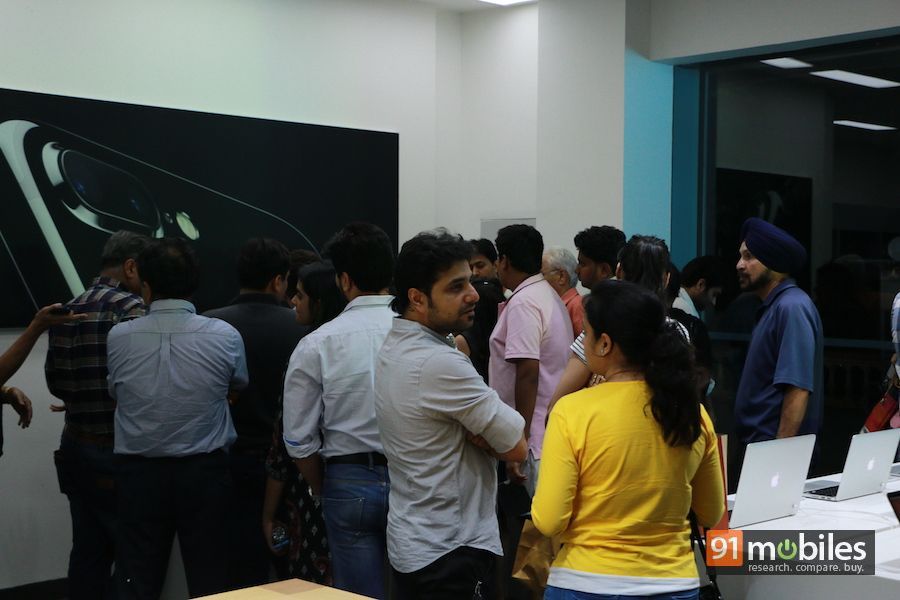 (People queuing up to bill their iPhones and no, I am not in it!)

Moving on, I told a few friends and colleagues that I pre-booked an iPhone 7 Plus at the iWorld store in Galleria, a popular market in Gurgaon, India. Weirdly enough, they were more excited than I was to actually get one. The stocks were expected to arrive at 7 pm on October 7th. I reached by 6.30 pm and decided to do a live video for our Facebook audience as well. There was a pretty long line of around 50 odd people. A few volunteers were serving snacks and water.
Moreover, the entire atmosphere was quite festive with a long-legged blonde lady playing some tunes on the flute and a dedicated DJ with his console interjecting to change the mood. There were some bystanders who were awed by the whole shebang. In all honesty, I hadn't expected such a frenzy either.
In the line, standing behind me, there was a guy who wanted to surprise his 15-year-old daughter with an iPhone 7 and another who wanted to buy one for his wife. Incidentally, the husband had already booked one for himself in the US but didn't get his delivery yet since the Jet Black variant is perennially out of stock. Some of the stress associated with standing in line for a long time was alleviated thanks to these men and our conversation. The doting husband worked with CPA Global, the Intellectual Property [IP] management and technology company. Now, he told us stories about interesting patent cases that I cannot even reveal. The father, on the other hand, was the funny one who was constantly cracking witty one liners. At one point, when I wasn't looking at him, he took a step back and yelled, "What? The iPhone 7 Plus is out of stock?" – causing my heart to literally skip a beat. Little did I know, that his innocent prank would come true in the end.
There were people who had come with their entire families in tow. There were some who were standing with their loved ones. There were some who had come with friends. There were a few curious bystanders would come and ask us how long we've been standing in line. Everyone shared the same excitement. A phone had united all of them.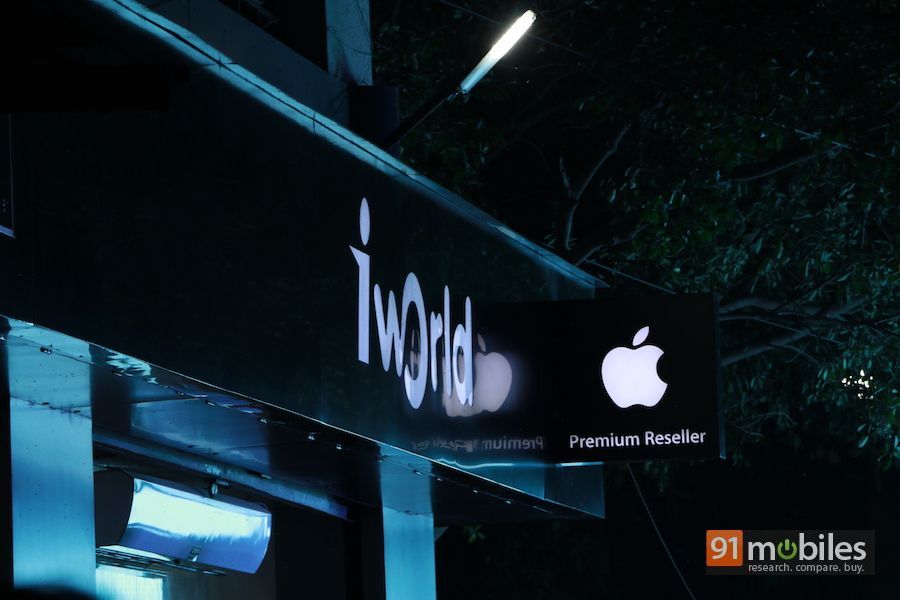 But, not everything was hunky dory. Quite evidently, people were skipping the line. Close to 25-30 odd folks had somehow managed to squeeze in front causing some people to get riled up. The store literally had bouncers like the ones they have at a night club fending off angry customers away. For someone on the outside – who wasn't a part of all this – it might have looked silly that people are fighting over the chance to buy a phone first. Consumerism had raised its ugly head.
At around 9.55 pm, I reached close to the gate. My excitement was palpable. The time finally came when someone opened the door and I went in. I spoke to the store manager to find out that the iPhone 7 Plus 32GB was available only in gold. I was disappointed beyond measure. I wanted the matte black iPhone 7 Plus by all means, and therefore I decided to be patient and not cave in.
Dejected, I walked out of the store without a phone on launch day but with a tale that I will definitely tell my grand kids presuming I live that long.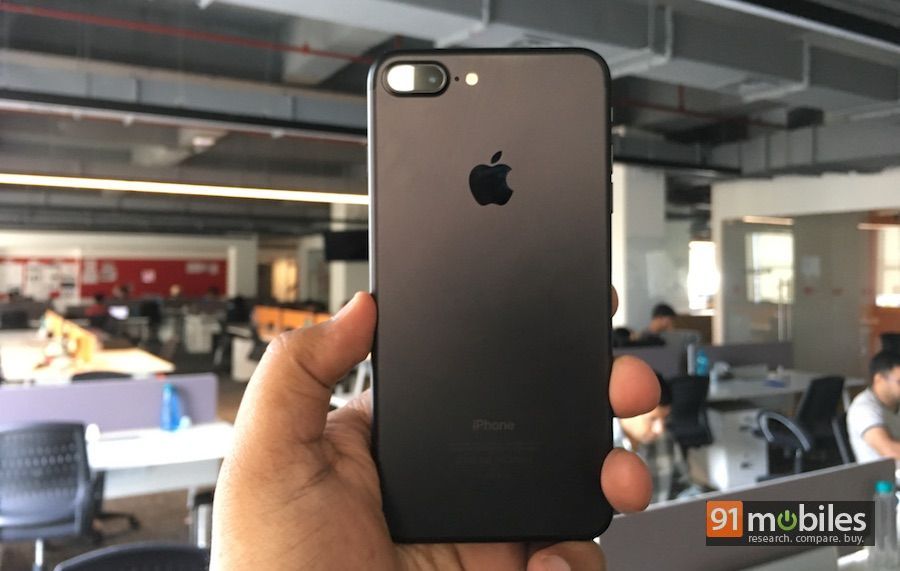 Update: I got the iPhone of my choice two days later on October 9th, Sunday.