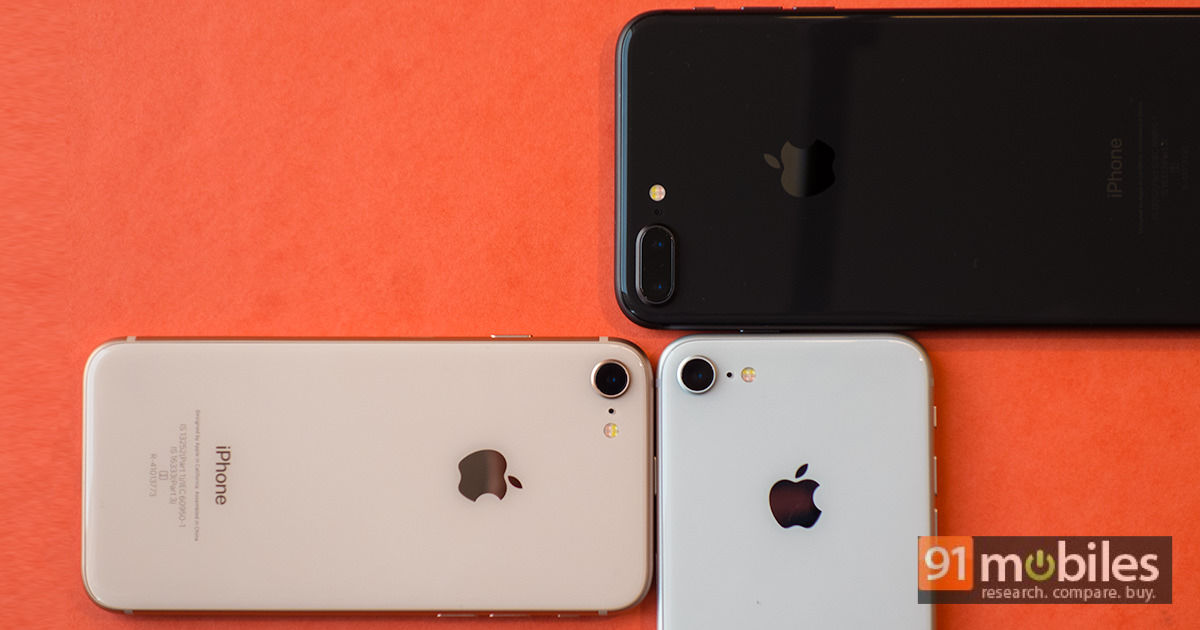 "Apple skips the 's' generation and goes straight to 8"
The Apple iPhone 8 and iPhone 8 Plus are available today, with a number of attractive launch day offers, ranging from cashbacks by various banks to flat instant discounts. Apple has chosen to skip the "s" series in the nomenclature this time, given that the new iPhones are supposed to be significant upgrades in comparison to their predecessors, the iPhone 7 and 7 Plus (review). However, the obvious question is, would they make an Android user switch, especially given the lucrative offerings such as the Samsung Galaxy S8, Galaxy S8+ (review), Galaxy Note 8 (first impressions) and even the upcoming Google Pixel 2, Pixel XL 2 and the LG V30 (first impressions). There are a lot of really good Android smartphones in the market and the iPhone8 and iPhone 8 Plus have some serious competition.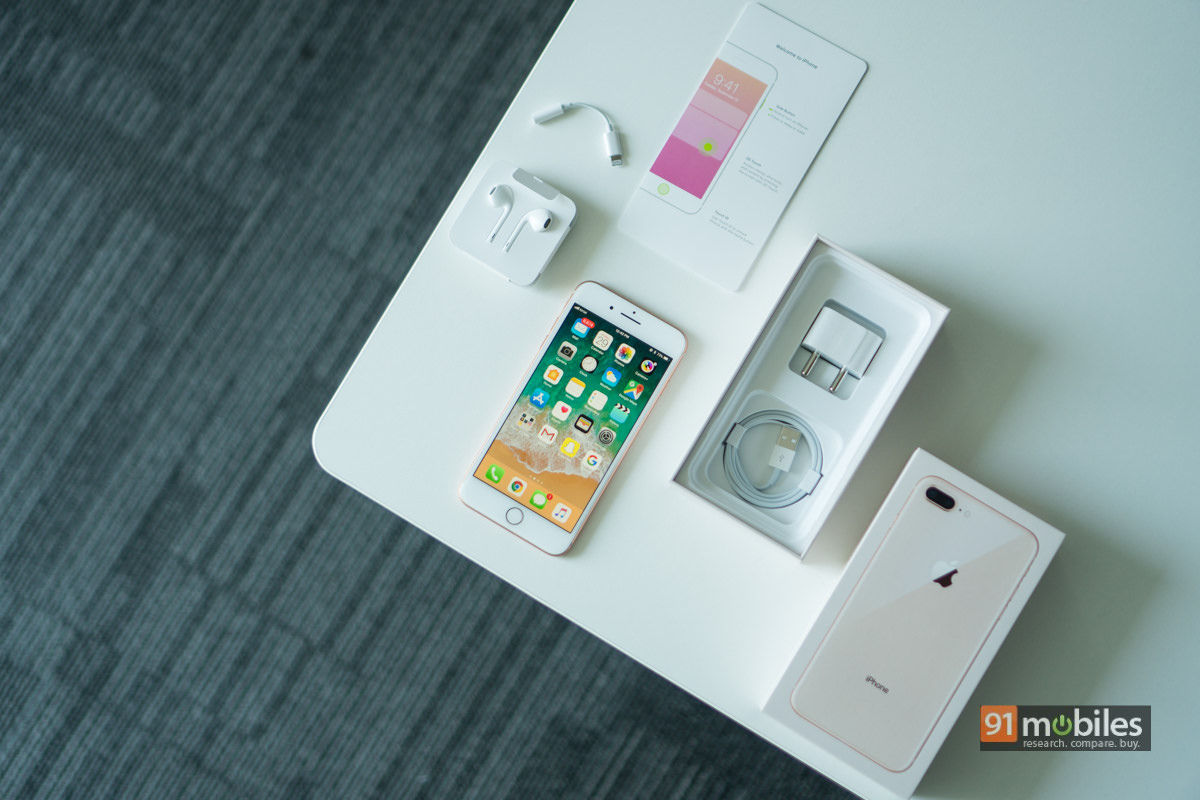 Unwrapping the box in itself is a statement on what Apple stands for; minimalism and simplicity paired with functional. A simple tab sticks out from the bottom with a green arrow, pointing in the direction in which you pull to unwrap the iPhone. One tug and the whole shrink wrap comes apart. It is nice to not have to struggle with plastic wraps. Once the wraps are off, all you need to do is hold the box and raise it by a few inches and the inside package just slides down softly, and an all white leaflet with "designed in California" emblazoned in black greet you.
Regardless of whether you buy the iPhone 8 or the iPhone 8 Plus, the contents of the box are the same. You get your respective iPhone, paired with a lightning cable with a standard wall charger, standard earpods, the usual set of manuals, sim ejector tool and a pair of Apple stickers. There is no case in the box, and the supplied charger isn't capable of fast charging your new iPhone either. If you want to be able to fast charge your new iPhone 8 or iPhone 8 Plus, you will have to buy the Apple USB-C to Lightning cable and plug it into the Apple 29W, 61W, or 87W USB-C power adapter. There are a few third-party chargers that are supported as well and we expect that list to grow, but lack of fast charging out of the box means that's another feature you're going to have to spend extra on just to be able to use it.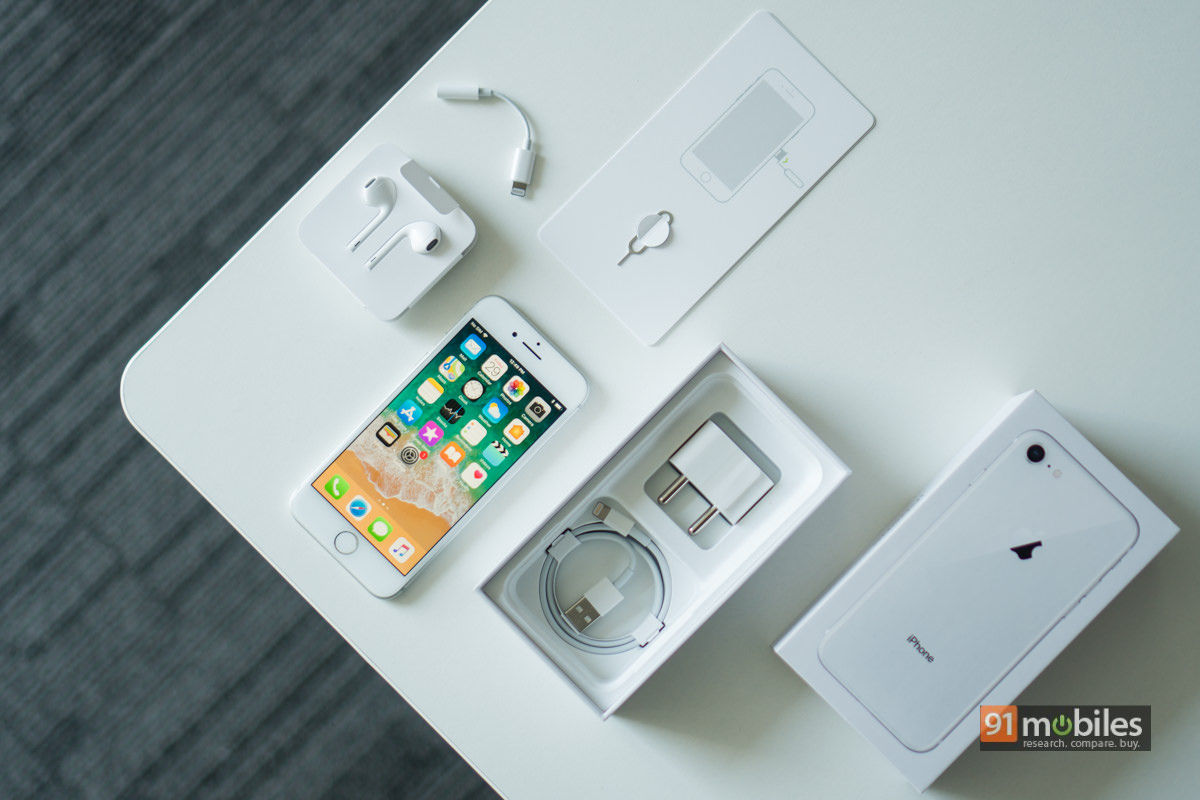 Both the iPhone 8 and iPhone 8 Plus are built from a marriage of Series 7000 Aluminium and bonded glass. Apple says that the glass used on the iPhone8 and iPhone 8 Plus is the strongest glass to be used on a smartphone, but as early drop-tests have revealed, it is still not strong enough to survive a careless drop onto a hard surface. You will ideally need to use a case to protect your phone from serious damage, and in doing so, you might lose the ability to use the iPhone's new wireless charging feature.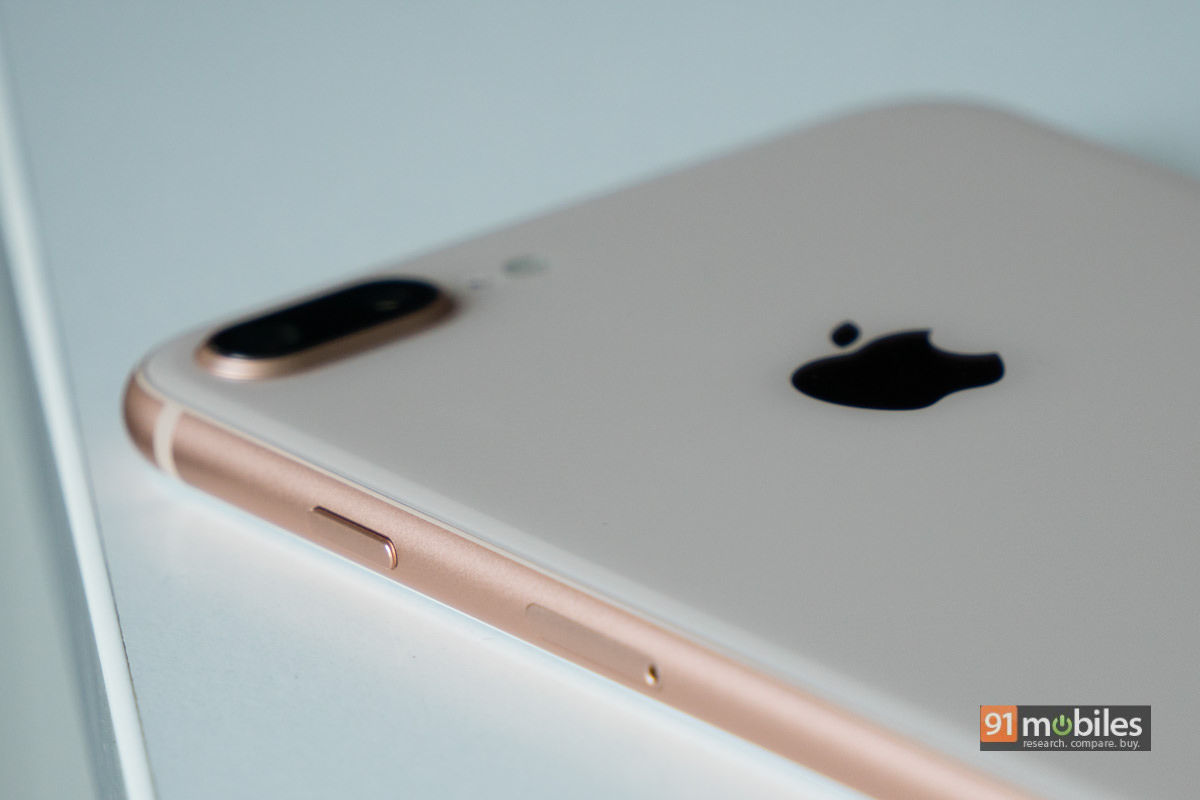 In terms of usage, the iPhone 8 and iPhone 8 Plus (running iOS 11 out of the box) feel extremely smooth and very responsive, to both touch and gestures. Both the phones are powered by the same A11 Bionic SoC, which has bested even the best Android smartphones in the market, even those with two times the amount of RAM. The new Control Center might take a little getting used to, but it is very functional and would definitely gain grounds over a period of time with users. The iPhone 8 and iPhone 8 Plus have become heavier than their predecessors by 10 and 14 grams respectively in comparison to their predecessors, possibly due to the use of glass instead of just aluminium. Some people may not like this weight gain, but we didn't find it to be problematic at all, though you might change your opinion once you slap a case on these babies.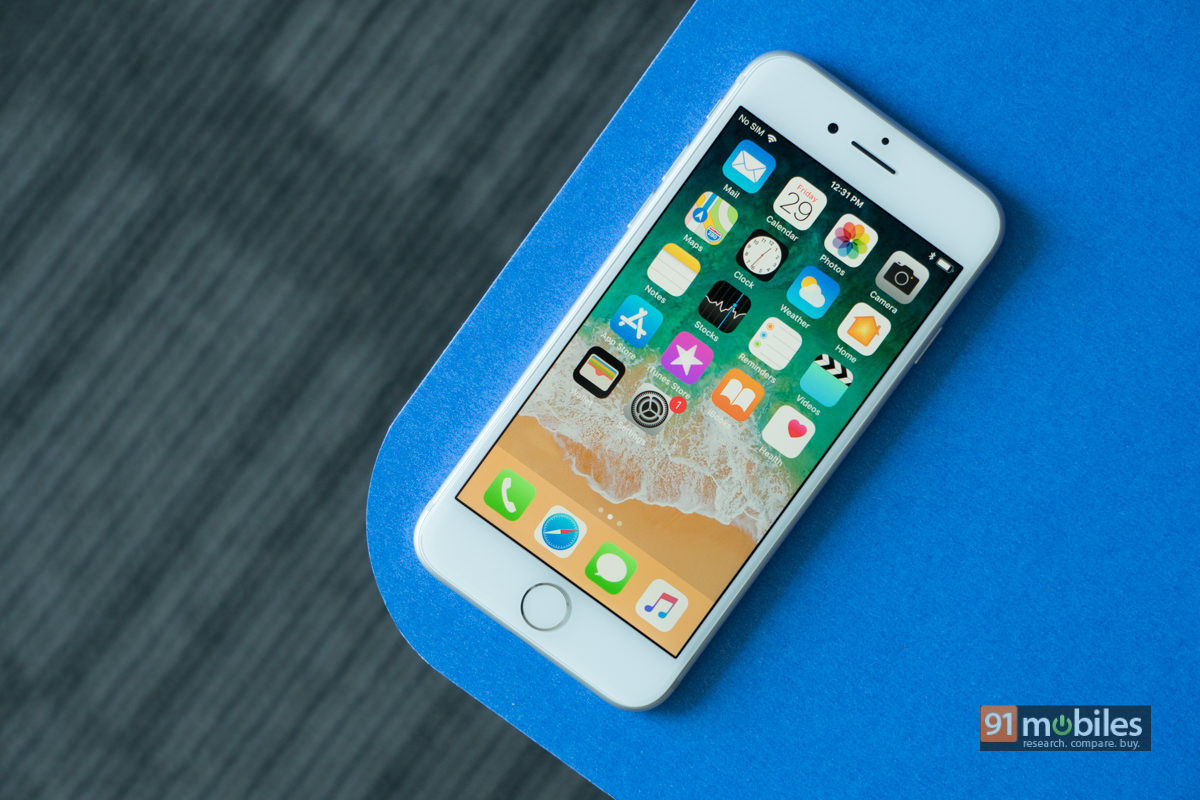 Saving the best for last, the iPhone8 and iPhone 8 Plus cameras have been significantly tweaked, with the iPhone 8 retaining a single wide angle lens projecting light onto a 12-megapixel sensor. There's no portrait mode here, but you do get optical image stabilisation. The iPhone 8 Plus comes with dual 12-megapixel sensors, using a wide angle and telephoto lens setup. The Portrait Mode is augmented with an all-new Portrait Lighting mode which simulates what it would be like to shoot portraits with professional lighting. While our initial use showed that the mode doesn't work 100 percent perfectly, we are going to spend more time with the feature and figure out the conditions where it works well and the conditions where it does not. For now, we know that the Stage Light Mono mode doesn't always offer the most natural transition between the lit and "unlit" areas in a photo. There is no denying that the camera on both the phones results in gorgeous images, but are the iPhone 8 and iPhone 8 Plus cameras industry leading? We will dive deeper into that in our detailed review and comparisons very soon.
For now, the Apple iPhone 8 and iPhone 8 Plus go on sale starting at a price tag of Rs 63,000 and Rs 74,000 respectively for the 64GB storage variants. We have all come to expect the best from Apple in terms of features and performance and while the iPhone 8 and iPhone 8 Plus does deliver on the latter, the features part still feels more like a "if-this-then-that" kind of a deal. If you have an iPhone 7 or iPhone 7 Plus, there may not be a whole lot of reason to upgrade to the iPhone 8 or iPhone 8 Plus (respectively), but if you're on an older generation of the iPhone, there are some very good deals available that you could leverage to get yourself a brand new iPhone that is more than just an incremental update


Photos by: Raj Rout