"The new iPod Touch from Apple comes four years after the launch of the previous iPod"
Last week, Apple revived a long lost product, which raised a collective 'but why?' from everyone. That's right, we are talking about the 7th-generation iPod Touch, which has seen got a refresh after a couple of years. We managed to get our hands on the latest iPod Touch and decided to give you a closer look from all angles.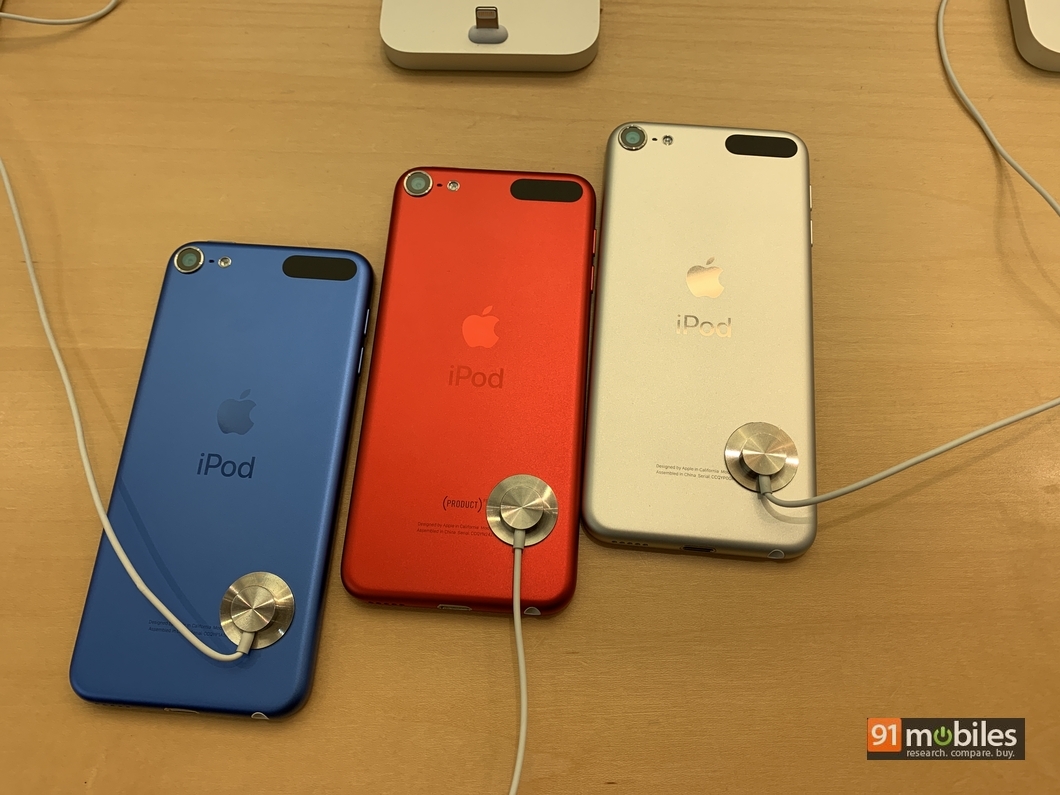 The new Apple iPod Touch hasn't changed much in terms of the design as it's exactly the same as the iPod Touch 6th generation. The aluminium-clad music player from the company features the same 4-inch display, and body that features a Home button minus the Touch ID. The company has only upgraded the processor to the A10 Fusion, which is a 64-bit ARM-based SoC and power two years old Apple iPhone 7 and 7 Plus. Apart from this Apple has announced storage up to 256GB, which is the highest for any iPod Touch till date. The rest of the spec sheet however, remains the same as the previous-gen iPod Touch. The specs include an 8-megapixel rear camera with an f/2.4 aperture, 1.2-megapixel FaceTime HD camera, Bluetooth 4.1, Wi-Fi and battery that's claimed to offer up to 40 hours of music playback.
Apple is offering the iPod Touch 7th generation in some colour options as well, including Pink, (PRODUCT)RED, Space Gray, Silver, Gold, and Blue. Below is the gallery of the (PRODUCT)Red variant for you to see.
The question still lingers here, "but why?" Today while you have got smartphones with more advanced audio codecs and higher storage, if you are a parent to a teenager and want to give them a device to enjoy music on the go and connect with their friends (when they are at home, connected via Wi-Fi), Apple iPod 7th generation might just be a good in-between solution. The device is available to buy for Rs 18,900 for the base 32GB RAM model, with its highest-end 256GB version carrying a sticker price of Rs 38,900.
Photos by Deepak Dhingra