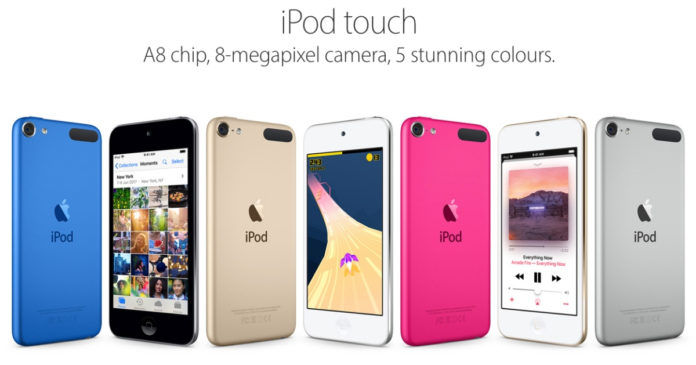 "Apple has applied for an extension of the iPod touch trademark under a new gaming clause, hinting at a revival with a new focus"
Apple last updated the iPod touch more than three years ago. The sixth generation iPod touch is still available for purchase online, but there could be a new one on the way. Last week, there was a report stating that Apple has started work on a new seventh generation model. Now, Apple has just extended the trademark to include new gaming clauses.
The company recently received approval from the US Patent and Trademark Office (USPTO) for the iPod touch, first spotted by MacRumors, to include protection under the International Class 28. This class 28 pertains to 'Hand-held units for playing electronic games; Handheld game consoles'. Previously, the iPod touch name held a trademark for International Class 9, which is for audiovisual and information technology equipment. However, Apple will still have to go through an opposition claims before getting the trademark granted. The application will be submitted for opposition next month, on February 19th.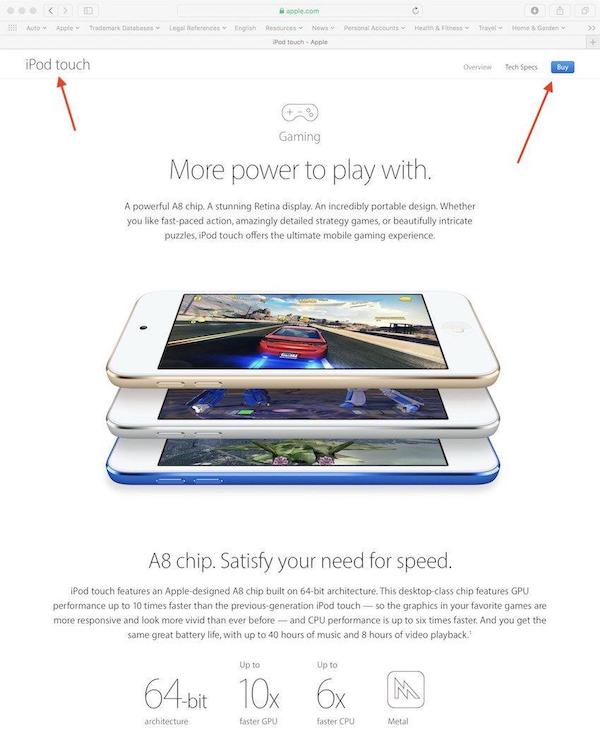 For justifying the extension application, Apple simply provided a screenshot (above) from its own iPod touch web page. The screenshot included the part where the iPod touch is used for gaming and has arrow marks points to the Buy button and product name.
The iPod touch 6th-generation includes the Apple A8 chip, which is good enough for your gaming needs, especially on the small screen. While this extension could simply be for protecting the iPod touch name from other competitors, there are chances that we might see a new gaming focused model.
Unfortunately, there aren't any solid rumours or reports that could tell us what to expect from a seventh generation iPod touch. Of course, the device will still mainly be a music player, but it could include a larger display and the latest chip to further improve its gaming capabilities. Those who do not want to spend loads of money on an iPhone can simply buy the cheaper iPod touch and get most of the features, except for calling. If there is a new iPod touch, it will likely be cheap, just like all the previous models.