"The new iPod touch boasts an A8 processor and 8MP camera"
In 2001, Apple introduced the iPod, taking the music industry by storm. Never before was it possible to carry so many songs in a device so tiny. It sold like hot cakes and soon everyone had (or wanted) an iPod. Back then, Steve Jobs boasted of its 5GB capacity, which could then accommodate around 1,000 songs. Since then, each subsequent generation consolidated its ubiquity as a music player by adding features like video playback, web browsing and even a touchscreen. With iPod's new capabilities, it got divided into different variants like the Classic, nano, Shuffle, mini and touch, with newer, updated models and variants being introduced regularly .
However, Apple reduced the frequency of updation after 2010 as the next iPod was launched two years later, probably due to the advent of cheap touch phones which gave all multimedia features along with calling. In 2012 however, the iPod Nano (7th-generation), iPod Shuffle (4th-generation) and the iPod Touch (5th–generation) were unveiled.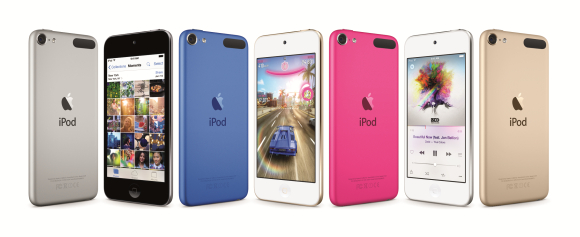 Now in 2015, Apple has once again decided to update its iPod lineup, more specifically the iPod Touch. Packed with an A8 processor with 64-bit architecture, the new iPod touch has become drastically faster than its predecessor that came with an A5 chip. The updated model also features improved optics, with the rear camera being bumped up to 8-megapixels (from 5MP). But it's not all about power, it's now more colourful too. The new iPod touch comes in six different colours – Space Grey, Gold, Silver, Blue, Pink and of course Apple's "Product RED". While the screen size is still 4-inches, the new iPod touch is now available in a 128GB model as well (not yet in India) . The new iPod touch range starts from Rs 18,900 for the 16GB model, Rs 22,900 for 32GB and Rs 26,900 for 64GB. In addition, the iPod Nano and Shuffle are now available in the six aforementioned colours, all other features remaining the same.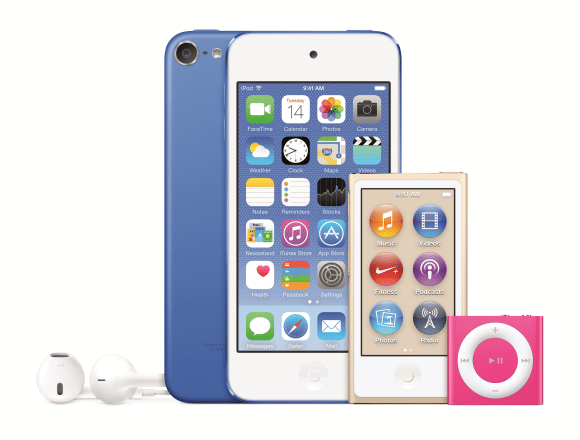 This upgrade comes after the recent integration of Apple Music in iOS 8.4. Apple's new streaming service is available on iPod touch through the Music app. The first three months are free for trial, after which one can get the service at a monthly subscription of Rs 120. Though the product update is welcome, it would be interesting to see how practical it is. Times have changed and smartphones have practically killed the portable music player segment. We wonder if the consumers still prefer a 4-inch multimedia device? Only time will tell.