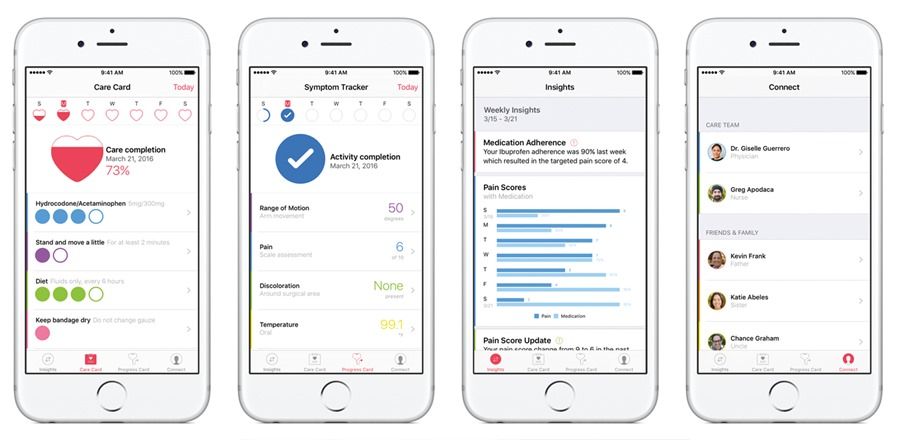 "CareKit is a software framework for developers to help people better manage their existing health conditions"
Apart from the iPhone SE and iPad Pro which saw the light of day at Apple's Spring event yesterday, the company also unveiled its CareKit framework. Built on the lines of the ResearchKit program, CareKit is a framework for developers and medical professionals to better understand and manage health.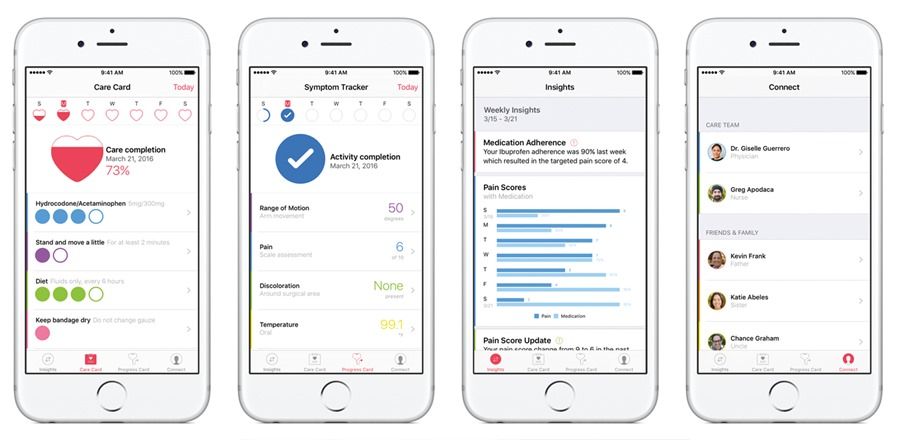 The development platform comprises of four major modules. The first one, Care Card, includes interactive lists of medication courses, physiotherapy exercises and action plans for patients – the data for which is tracked and collected through sensors in the Apple Watch or iPhone.
The Symptom and Management Tracker allows users to record their symptoms and bodily functions. The recording is done through surveys or photography and sensor-enabled lifelogging.
All the data is assimilated on to the Insight Dashboard, which correlates the data on the Care Card to better assess the effectiveness of the course. Lastly, there's the Connect module, where people can share their information with doctors, medical practitioners or family members.
Apple has collaborated with a bevy of medical institutions and developers to incorporate CareKit modules into mobile applications. This would be suited for a wide range of use cases – initially involving Parkinson's patients, post-surgery progress, mental health, maternal health, diabetes management and home health monitoring.
The open source development platform will be released next month.