"Apple's self-driving car project will most likely provide hardware and software to make cars autonomous"
Rumours and reports about Apple's secret 'Project Titan' car project, have been around for several years now. It's nothing new that reports still keep coming, and the latest one states that Apple is currently in talks with some LIDAR sensor suppliers. These sensors would be used for Apple's self-driving car project. Unfortunately, it isn't known, whether Apple plans on building their own car or provide autonomous software and hardware for vehicles.
According to a new report from Reuters, Apple has met about four companies that could end up being suppliers for LIDAR sensors. However, these are next-generation sensors we're talking about. The company is also working on building its own sensors by using technologies from suppliers. The new LIDAR sensors by Apple would reportedly be much smaller than current models. Also, these sensors would also cost a lot less and would be much easier to mass produce.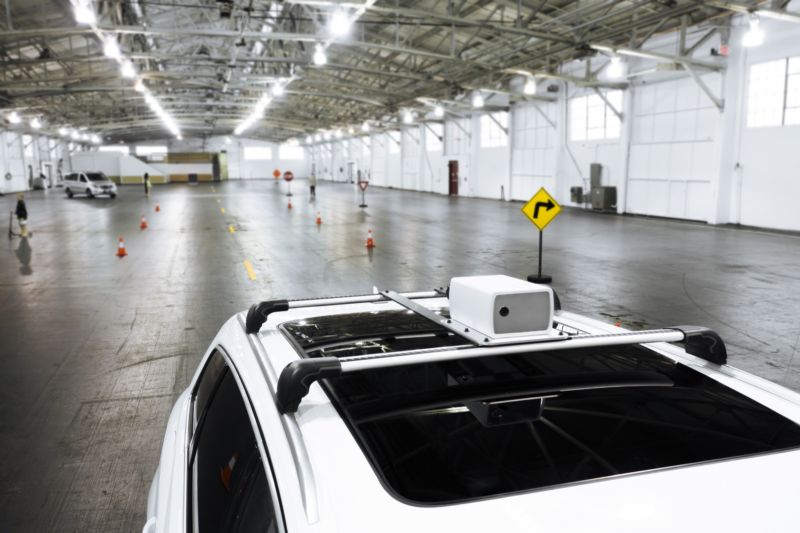 Sources familiar with Apple's plans suggest that the company wants to revolutionise the design of LIDAR sensor. To the uninitiated, these sensors are used to create a 3D map of the road, which help make the vehicles autonomous. We are currently not sure about the companies Apple is currently in talks with. This clearly means that Apple wants to be a manufacturer of hardware that is used in autonomous vehicles. It will be competing with several automakers in making this technology more advanced and useful.
LIDAR systems available today are quite expensive to purchase. For example, the sensors used on Apple's own self-driving test vehicles cost around $100,000. These sensors come from a company called Velodyne. They use mechanical parts that have laser scanners, which are moved about to sweep the road. As mentioned earlier, the sensors are also quite big in size. The main reason that Apple is looking to make cheaper and smaller sensors, is because it wants to control both hardware and software for its product. The sensors and the software would be provided to car manufacturers.