"The Mac Pro can be configured with up to a 28-core processor, 1.5TB RAM, 64GB graphics, 8TB storage, and more."
Apple has finally brought its venerable Mac Pro to India, and as expected, the flagship desktop computer from Apple is every bit as expensive as everyone expected it to be. The new Mac Pro comes as an update to the older Mac Pro in India after seven whole years and offers the full configuration flexibility to buyers in India. The range of configurations swing rather wildly and can go up to 28-core processor, 8TB SSD, a whopping 1.5TB of RAM, 64GB graphics and more. All that, however, will come for an incredibly tall price tag, seeing that the Apple Mac Pro's basic configuration starts at a price of Rs 4,99,900 in India.
At its base configuration, the Apple Mac Pro can be had with an eight-core, sixteen threaded Intel Xeon W clocked at 3.5GHz. This can be paired with 32GB DDR4-2666 memory module, 256GB SSD, and the AMD Radeon Pro 580X graphics chip with 8GB of GDDR5 VRAM. Expansion card slots can be selected among either two MPX modules or four PCI Express slots, three full-length PCIe gen 3 slots, and one PCIe Gen 3 x4 slot with the Apple I/O card. The interfaces on the PC include two USB 3 ports (USB-A type), two Thunderbolt 3 ports (with support for Thunderbolt 3, USB-C and DisplayPort), and two 10Gb Ethernet ports.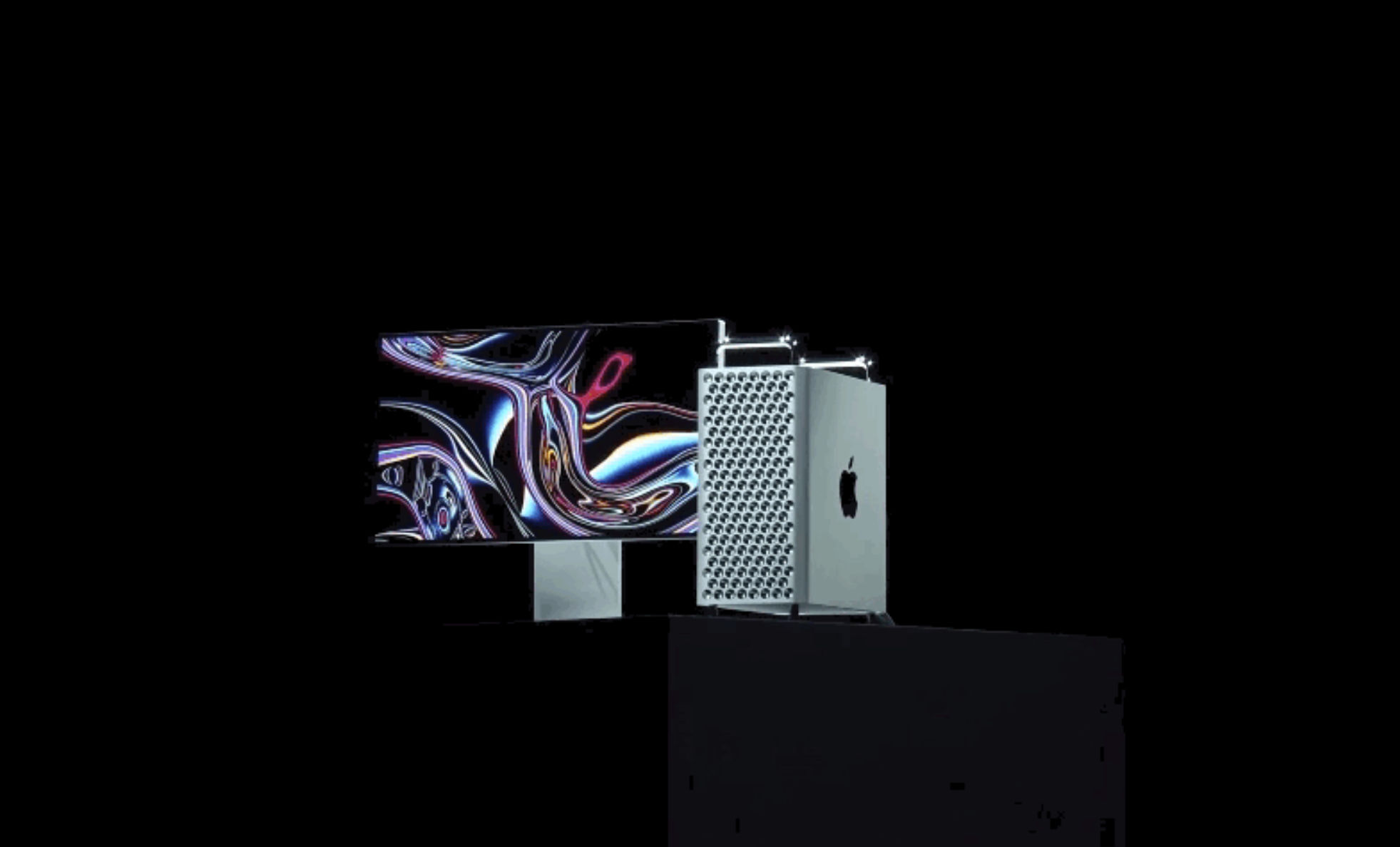 This base variant of the Apple Mac Pro is a fairly decent performing desktop PC but charges a considerable premium for the overall design of the Mac Pro tower. The overall PC design has a modular, easily upgradeable design, and while the new ventilation design enables good performance, it has also attracted a fair share of memes and criticism, and comparison to a 'cheese grater'. Apple also bundles its keyboard (with numeric keypad) and the Magic Mouse 2 with the Mac Pro, but there is no bundled display in the deal, even for the towering price tag that it comes with.
In its highest-end configuration, the Apple Mac Pro can be purchased with a 28-core, 56-thread Intel Xeon W processor, with a base clock speed of 2.5GHz and 4.4GHz turbo boost. This is paired with a whopping 1.5TB of DDR4-2933 memory, 8TB SSD, and the AMD Radeon Pro Vega II Duo dual graphics option with 64GB of HBM2 graphics memory. While there is no revealed price tag for this configuration, expect this to be among the most expensive desktop PC option that you would have ever heard of.