"Future MacBooks from Apple could feature a full touchscreen keyboard with tactile feedback"
Ever since Apple made a switch to butterfly keyboards on the MacBooks, the Cupertino giant has received a lot of flak. Along with keys on the keyboard not being able to offer good travel, the new keyboard was also susceptible to getting stuck if dust or debris got in between the key and the membrane. Therefore, Apple revealed a third-generation keyboard on the new MacBooks, which featured an extra silicone membrane to stop dust from coming in. Now, a new patent reveals that Apple could replace the traditional keyboard with a full touchscreen setup made out of glass.
The patent was discovered by Apple Insider, and it's for a touchscreen keyboard that does not include any moving parts. The U.S. Patent and Trademark Office published the patent titled 'Computer with keyboard' on Thursday. According to the description, Apple wants to use a glass touchscreen keyboard that would have raised parts that show the keys.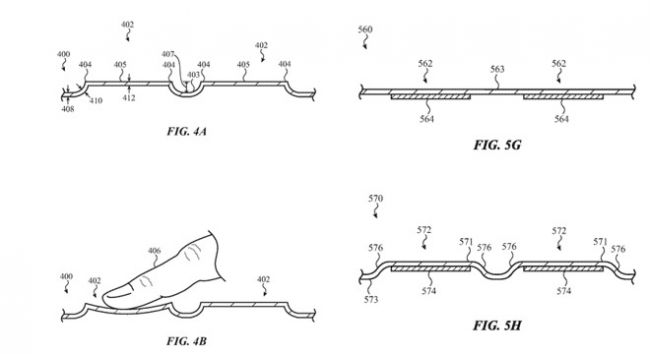 The keyboard would have two layers, one un-movable glass layer at the top that would be slightly flexible under pressure, and a digital touch membrane beneath it. This would be mated to haptic motors to provide feedback when typing. Since the bottom of the keyboard would be digital and software-based, it could be customised according to the users' needs. You can easily change keyboard layouts, have it display the keys in another language, among other things. This is similar to the touchbar that is available in current MacBook Pro's, except that this implementation has raised keys.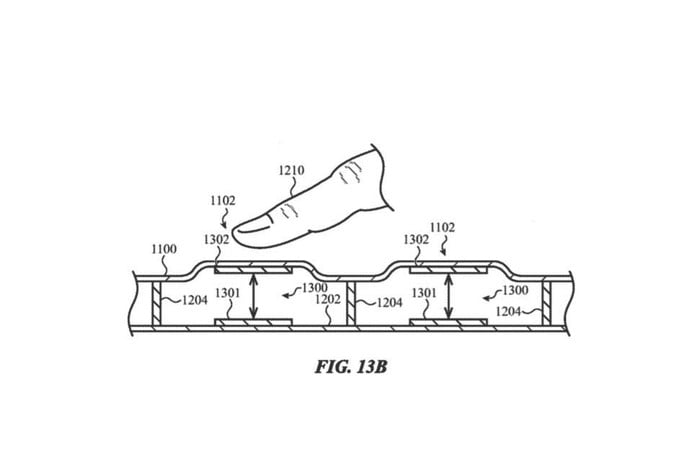 This new patent could also make it possible for future Apple MacBooks to be even thinner than current models. The proposed keyboard can be much thinner as it doesn't have any moving parts as such and would also provide more space for a bigger battery. It would also mean that users would not face issues with dust, liquid or other debris getting into the keyboard.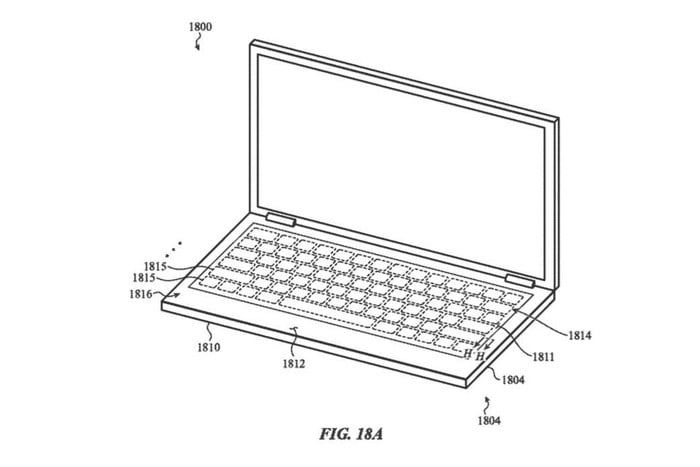 Apple applies for several patents in a year and this isn't the first one that talks about an improved keyboard. In March, the company applied for a patent that also described a secondary display below the keyboard. Later, in August, several other patents featured the use of plastic or glass touchscreen around or over a keyboard. However, as with all patents, there are chances that this implementation could never see the light of day.