"Apple has finally rolled out turn-wise navigation to its default Maps in India, including an option to book cabs via Uber and Ola from within the app"
Apple has finally introduced a feature in India that has been left out since nearly forever — turn-wise, point to point navigation via its native Maps app. After having ignored the geo-service sector and conceded the global onus to Google, Apple finally decided to focus on rebuilding its mapping service about two years ago, taking cues from its existing data, newly collected information, more infrastructure and a collaboration of geo-service specialist, TomTom. Finally, the effort has trickled down to India, with turn-wise navigation services, now active on iOS devices in India.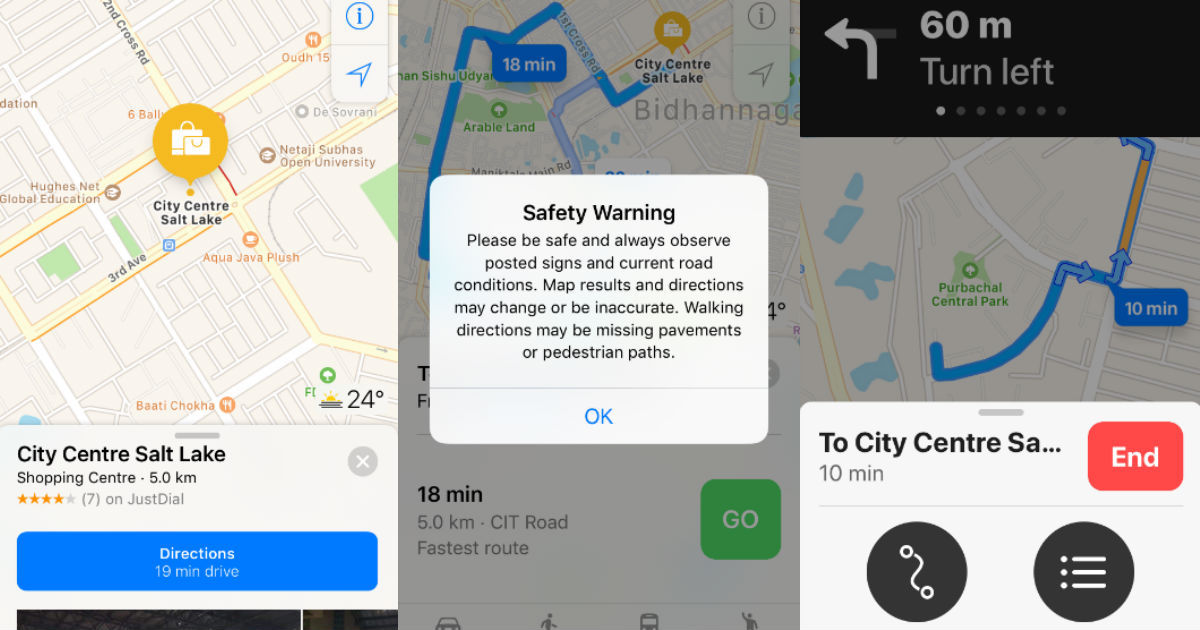 With turn-based navigation, you also get a wider set of locations now being recognised by Apple Maps. It is still nowhere near as good as Google Maps and its microscopic location recognition, but is a marked improvement from its previous state. Setting up turn-wise navigation is fairly simple — you simply key in your preferred location, and a swipe-up menu shows up with the best possible routes. Simply select one of them to begin your journey, swipe up on the navigation screen to pause, and there are two dedicated buttons to resume or end your journey as well.
You can also add filters to your chosen routes on Apple Maps, although the route filters appear to be restricted to only avoiding toll routes and motorways, as of now. You can also select a walking route to destinations, which is available under a separate tab. Additionally, you can also select the 'Ride' option, which has now been integrated with Olacabs and Uber, to present cab booking facilities from within the app itself. At the time of writing the story, the synchronisation with Uber appear to have failed, although this can well be a device-specific issue.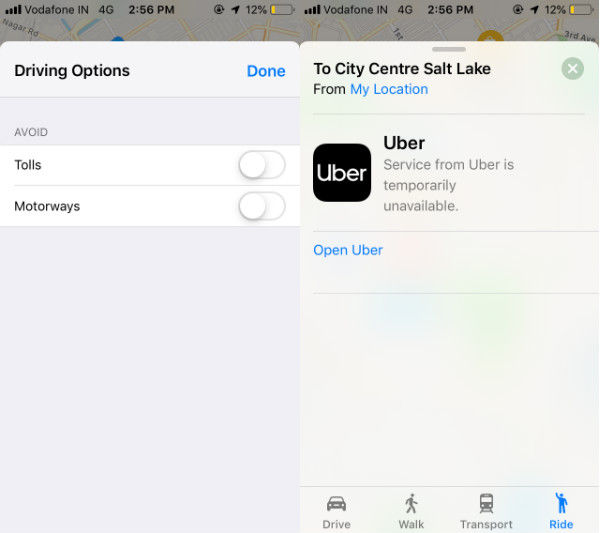 Apple Maps also has a 'Transport' tab that is designed to show available public transport means and their relevant timings. That, however, is not available yet, and indicates that it may be rolled out in the near future. The turn-wise navigation is live already and iOS users in India should be able to access it on their devices right now.