"The new MacBook model is said to launch by the end of the second quarter of this year"
Multiple reports in the past have suggested that Apple is planning to release a new affordable MacBook in the coming months. The new notebook is expected to arrive as a major update to the 13-inch MacBook Air, which last witnessed a minor processor and memory upgrade in mid-2017. Now, a new report by DigiTimes has revealed a few more details about Apple's plans of releasing the new affordable MacBook.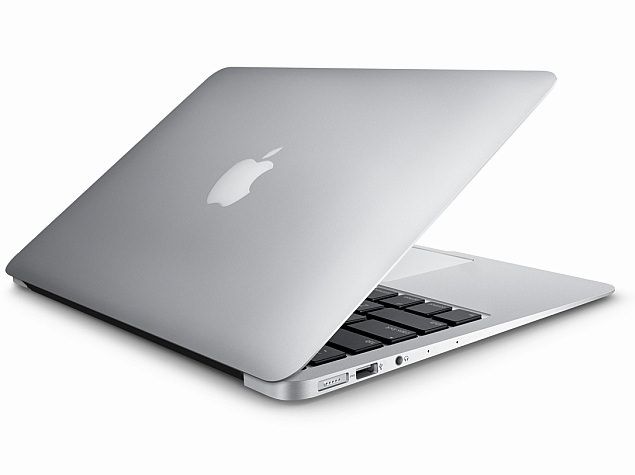 According to the source, Apple is planning to launch the new entry-level MacBook by the end of the second quarter. The new notebook is expected to cost the same or slightly higher than the current MacBook Air. The new model is said to be coming with the same 13.3-inch Retina display that is currently available on the 13.3-inch MacBook Pro.
The report suggests that Apple has decided to source screen panels of the upcoming MacBook from LG Display, which will begin supplying the panel in April. The new MacBook is said to enter mass production by the end of May or the starting of June. As for the assembling process, the Cupertino tech giant has reportedly partnered with Quanta Computer and Foxconn Electronics, with the former said to be delivering the major shipments.
"Although Apple has set a shipment goal of six million units for the new notebook for 2018, Hsiao expects the actual volume to reach only two thirds of the target since the product still has not yet reached a price point that can significantly stimulate its demand", says the report.
The source mentions that Apple has set a shipment goal of six million units for the upcoming notebook for this year. However, the publication's research has forecasted the shipments to fall short by a third, as Senior Analyst Jim Hsiao believes that the new price might not be able to attract buyers.
Further, the report suggests that Apple is expected to release a new 9.7-inch iPad in the second quarter, and a new iPad Pro in the second half of this year.