"Apple has long been obsessed with getting one perfectly-fitting shape for the AirPods' earbuds, and the latest patent shows key innovations around it."

Back when Apple launched the original AirPods, it gave a long presentation on the painstaking work that it went through to achieve what it believes is the most universal fit that a pair of earphones can have. Now, Apple appears to have received patent for a new form and design for the AirPods, which could well be how the future generation wireless earphones from Apple shape up. Crucially, the AirPods seen in the patent point to interchangeable pods, with a biometric sensor to identify between ears, and an even better universal fit.
However, that is not all. The patent reveals multiple important things about how Apple perceives the AirPods to be in 2020, and going forward. As per diagrams explaining the patent application, Apple appears to be going for one, universally adaptable design that will fit all ears. Furthermore, it aims to use biometric sensors for more than just identifying the ear channel — these sensors may also be used to get bodily data, and possibly feed it directly into the Health app on your iOS device. This can have multiple consequences, the most crucial of which is a constant health-monitoring device that can potentially identify critical health anomalies.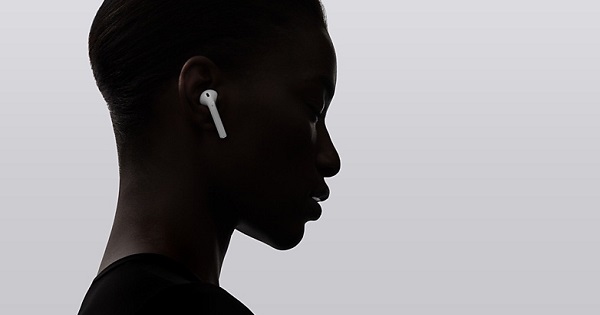 Apple has further highlighted a change in the material of build of the AirPods — instead of the hard plastic that the present generation AirPods are made of, Apple seems to be interested in moving to expandable foam as the material of choice for the future AirPods. This is because foam, when exerted upon with slight pressure against skin, can expand against it, and create the adequate pressure points for onboard biometric sensors to work. The patent also details the ability of future AirPods to produce single channel audio through a single pod, from a multi-channel audio source.
Being able to manufacture interchangeable pods will also be useful for Apple in the cost sense, since it will help streamline manufacturing and packaging. With the Apple AirPods reportedly being Apple's best-selling accessory in ages, it is no surprise that the Cupertino giant is paying it so much attention.