"Google has since apologised and revoked the Screenwise Meter app on iOS devices, which was tracking massive amounts of user data across platforms."
Apple's ban on Google's enterprise developer certificate turned out to be short-lived — five hours after seeing its enterprise certificate being banned, Google now has its certificate restored by Apple. The move comes after Google apologised prior to being banned on iOS for its uncleared enterprise services, where it stated two days ago:
"The Screenwise Meter iOS app should not have operated under Apple's developer enterprise program. This was a mistake, and we apologize.

We have disabled this app on iOS devices. This app is completely voluntary and always has been. We've been upfront with users about the way that we use their data in this app, we have no access to encrypted data in apps and on devices, and users can opt out of the program at any time."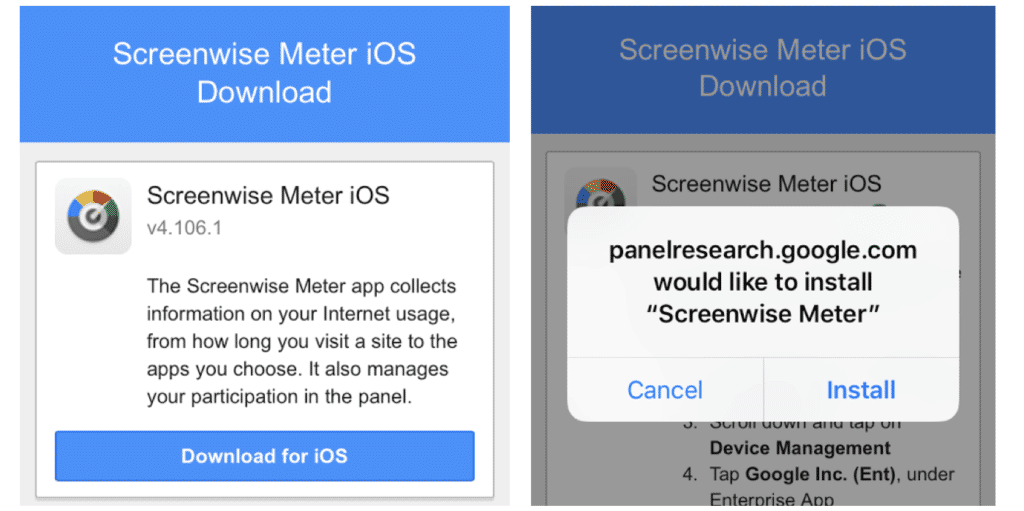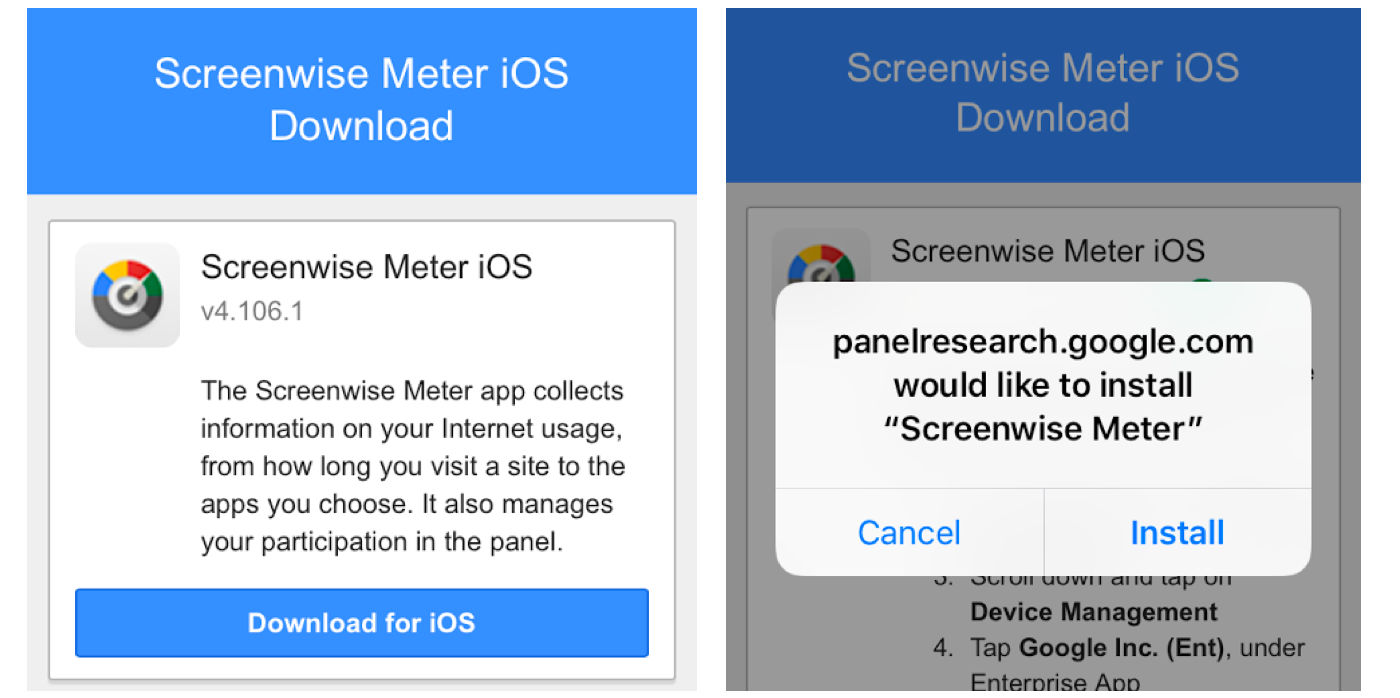 Apple had initially banned both Facebook and Google for their actions with the Facebook Research and Screenwise Meter apps, respectively. Both the apps took advantage of Apple's enterprise developer certificate, which allows third party developers to build internal apps on Apple's platform. Apple's enterprise policy requires these internal apps to remain strictly internal, where it does not screen the apps before allowing organisation employees from using them. This is in contrast to the consumer-front App Store, where Apple has strict privacy filters for the kind of data that an app can access on a phone.
Even Apple's beta testing service, TestFlight, restricts developers to a maximum of 10,000 users per beta app. However, Facebook and Google were found guilty of disregarding Apple's restrictions, and rolling out a data collection app as an optional sideload under the enterprise certificate. It is this that led to the ban of both Facebook and Google, and not its data collection act which, albeit being appalling, was not particularly illegal per se since it explicitly mentioned to users the kind of data that was being collected.
With restoring Google's enterprise certificate, Apple has allowed Google to re-enable its internal apps on iOS. It remains to be seen if any further actions are taken about this incident, or like everything else, this too flies under the radar in the long run.