"Apple watchOS 5.2 brings ECG app to measure heart rhythm and irregular heart rhythm notification in Hong Kong and 19 countries in Europe"
Following the iOS 12.2 and macOS 10.14.4 release, Apple is now rolling out watchOS 5.2 update to its Watch-series. This brings the much-awaited ECG app and irregular heart rhythm notification in Hong Kong and 19 other countries in Europe. The Watch Series 4 includes support for ECG, and the latter feature checks heartbeat in the background and sends a notification if an irregular heart rhythm, which appears to be atrial fibrillation, is detected.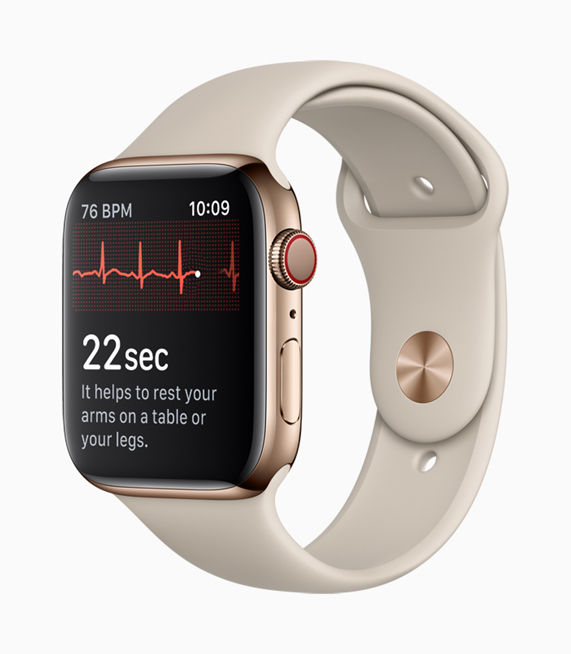 The ECG app works with the new electrodes built into the back crystal and digital crown on Apple Watch Series 4, enabling users to take an ECG by touching the Digital Crown. It completes the circuit and measures electrical signals across the user's heart. Apple says that all recordings, along with their associated classifications, and any noted symptoms are stored securely in the Health app on iPhone and a PDF with results can be used to share with a physician. The brand also claims that the ECG app on Apple Watch can demonstrate 98.3 percent sensitivity in classifying AFib and 99.6 percent specificity in classifying sinus rhythm.
The irregular rhythm, which is available on Apple Watch Series 1 or later, checks the user's heart rhythm in the background for signs of any irregular heart rhythm using the optical heart sensor. If it detects an irregular rhythm on five rhythm checks for a minimum of 65 minutes, it will alert users with a notification. Details regarding these new features will be available in the health app.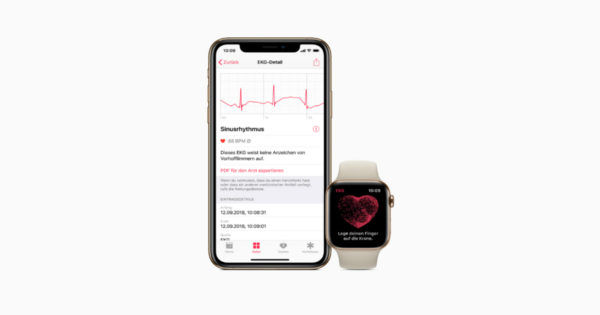 The watchOS 5.2 is already available in Austria, Belgium, Denmark, Finland, France, Germany, Greece, Hungary, Ireland, Italy, Luxembourg, Netherlands, Norway, Portugal, Romania, Spain, Sweden, Switzerland, and the UK. Users will also have to update the iPhone to iOS 12.2 which was rolled out earlier this week.