"The global smartwatch market saw shipments grow from 8.6 million in Q2 2018 to 12.3 million in Q2 2019"
As per a new report by Strategy Analytics, the global smartwatch shipments saw an impressive growth in Q2 2019 compared to Q2 2018. Over this period, the worldwide smartwatch shipments gre by 44 percent to reach 12.3 million units in Q2 2019. In the same quarter last year, about 8.6 million smartwatches were sold around the world. The smartwatch market is currently lead by Apple, which maintains about 46 percent share. It's no surprise it is the market leader here since its Apple Watch is one of the best selling smartwatches.
Apple shipped about 5.7 million smartwatches globally in the second quarter of 2019. It the same quarter last year, the company had shipped 3.8 million units with a market share of 44 percent. The Apple Watch is the highest selling smartwatch and has a huge lead. It has managed to keep the competition at bay. In second place, Samsung shipped about two million smartwatches globally in Q2 2019, however, that number should see some growth thanks to the launch of the new Galaxy Watch Active 2.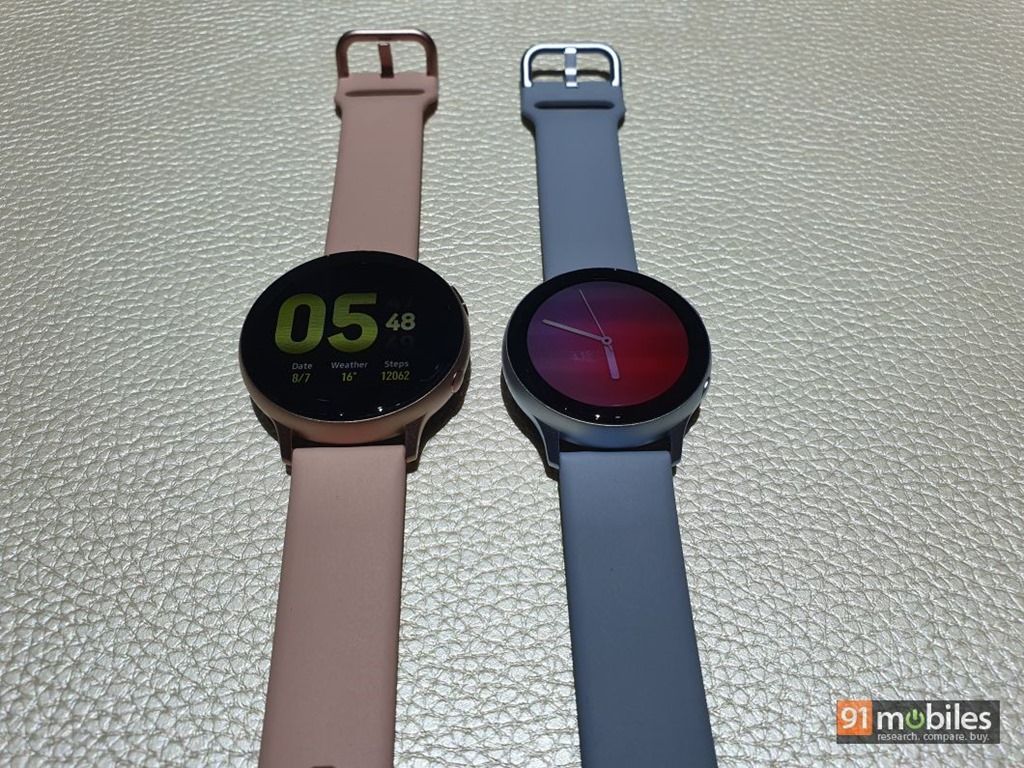 Samsung has more than doubled its shipment when compared to the Q2 2018. Last year in the same quarter, the South Korean giant shipped only about 900,000 smartwatches. It currently has a global smartwatch market share of 16 percent, up from 11 percent in the last year. The company has managed to improve its smartwatch ecosystem with improved software and better design.
In third place, Fitbit managed to sell around 1.2 million smartwatches in Q2 2019. However, the company saw a decline in sales compared to Q2 2018, when it shipped about 1.3 million smartwatches and fitness bands. Fitbit currently captures about 10 percent of the global smartwatch market share. Last year, it had a market share of 15 percent. Other players such as Garmin, and Fossil are launching newer models with better features. The competition has increased and Fitbit is having a tough time. Chinese manufacturers such as Xiaomi and Huawei/ Honor are also taking a bite of Fitbit's market share. Overall, consumers are more interested in purchasing smartwatches and fitness bands that go hand in hand with their smartphones.