"The frosted glass casing of the Google smartphones uses a mixture of glossy and matte glass finish, while it is not clear right now, Apple will use which type of finish at the back of its upcoming three iPhones later this year."
According to an Apple analyst, Ming-Chi Kuo, Apple is planning to release a new 16-inch MacBook Pro, a 31-inch 6K monitor, iPhones with bilateral charging, a new 10.2-inch iPad, two iPad Pros, new AirPods, and more in 2019. As per his predictions, Apple might unveil three new iPhones (iPhone XI), and the iPhones might arrive with bigger batteries, an improved Face ID and a "frosted glass" casing, which will be a new change to the design of the iPhones. However, this type of casing is not entirely unknown in the market, as Google has already introduced it in the Google Pixel 3 and 3 XL.
The "frosted glass" casing in the Google Pixel 3 uses glossy glass finish along with the matte finish. As per one of the authors in 9to5Google, Stephen Hall, the glass panel at the rear of Google's smartphones is completely different from the smudged-up glass of iPhone 8/X or Samsung Galaxy. Anyhow, the report does not clarify whether Apple would use both matte and glossy glass finish at the casing or not.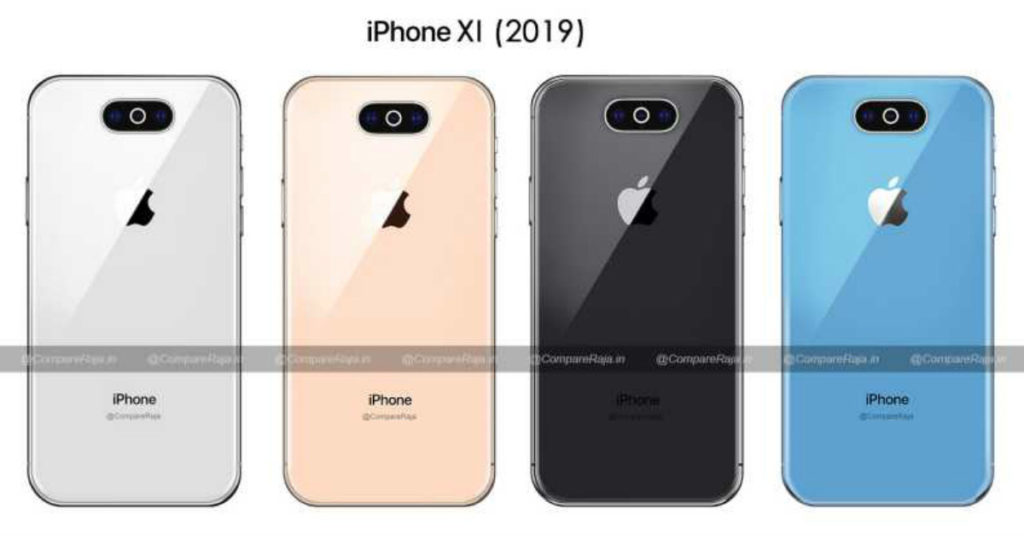 While previous iPhones used a combination of plastic, aluminium, and glass along with a new design according to antenna-line, but this time if Ming-Chi Kuo's report is correct, then the "frosted glass" casing will arrive as a new change in terms of design. This type of casing significantly contributes to the exceptional feel of Apple's smartphones. Though the material is not as durable as others, it will surely improve radio performance and support wireless charging.
Apart from this, the upcoming three Apple flagship iPhones will get the same screen size as the iPhone XS and iPhone XR. As per Kuo's report, two models will flaunt OLED displays that measure 5.8-inches and 6.5-inches, and the third will have an LCD screen of 6.1-inches. The models are also claimed to have Lightning connectivity instead of USB-C and to pack ultra-wideband wireless to improve navigation.