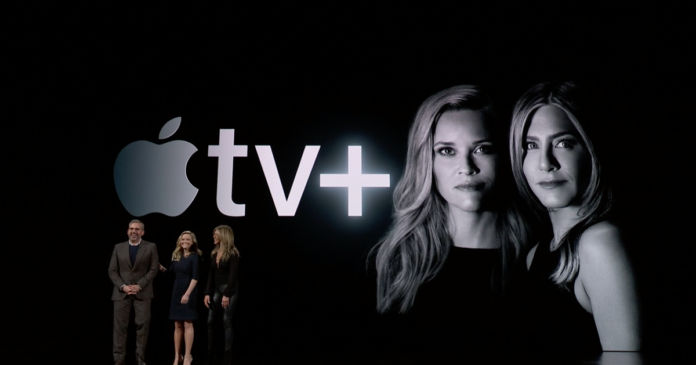 "The Apple TV+ is a subscription-based service integrated with Apple TV app, Amazon Fire Stick, Roku, and Sony, LG, Samsung smart TVs"

Now that Apple TV+ is official, and it's time to go through all that the streaming service will be bringing to the table (and our screens) this fall. The subscription-based video service (prices are yet to be revealed) will be rolled out to as many as 100 countries, including India, and will aggregate content from various platforms. The company has also lined up as many as eight original TV shows or series (for now), studded with A-list stars, in its bid to take on the likes of Netflix, Hulu, and Amazon Prime Video in the segment. Of course, the shows will exclusively be available on Apple TV+ platform to watch.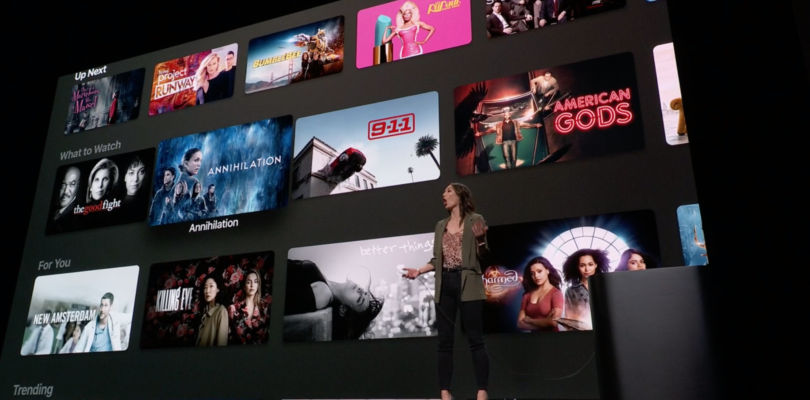 While we're waiting for the service to launch, here's a list of original TV series and shows that will be coming to Apple TV+.
Amazing Stories
Amazing Stories, one of the most popular TV shows of the 80s, will be marking its return on Apple TV+ later this year. The original series by notable director Steven Spielberg will have a 10-episode run, with Bryan Fuller as showrunner.
The Morning Show
'The Moning Show' will be a drama series starring Jennifer Anniston, Reese Witherspoon, and Steve Carlson — to name a few. The original series will supposedly be inspired by the book 'Top of the Morning: Inside the Cutthroat World of Morning TV.'
See
'See' will be another original drama series on Apple TV+. The series will reportedly consist of eight episodes written by Steven Knight and directed by Francis Lawrence. Hollywood-actor Jason Momoa and Alfre Woodard recently previewed the series See, which imagines Earth hit by a virus and has left only a few million survivors, all of whom have lost their sight.
Little America
Kumail Nanjiani and his wife Emily v. Gordon will co-write and executively produce a new half-hour anthology series called 'Little America'. The series will be about immigrants moving from different parts of the world to America and help people understand there are no such things as 'the other'.
Helpsters
Helpsters will be starring a "monster who loves to help." The show will follow a puppet named Cody and her helping monster friends as they assist folks with problems both big and tall.
Little Voice
From J.J. Abrams and Sara Bareilles, the 'Little Voice' is said to be a "funny, romantic show" about a "promising, flawed" musician living in New York. Bareilles is also likely to contribute original music to the show.
Oprah Winfrey's documentaries
Oprah Winfrey, best known for her talk show, 'The Oprah Winfrey Show', will be producing two new docu-series with the tech giant Apple. The first will be 'Toxic Labor' that will address the issue of harassment and sexual assault in the workplace, while the second (untitled at the moment) will be aimed at helping people to overcome mental health issues.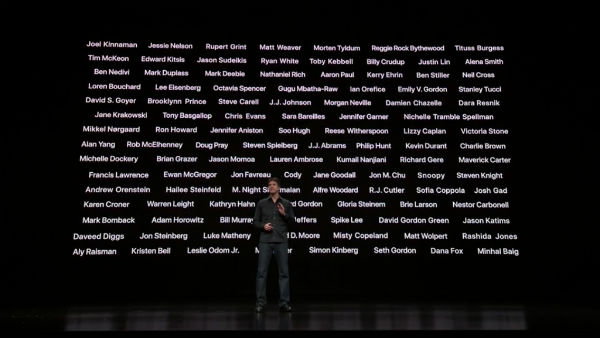 Other than these titles, the Cupertino-based firm has other projects in the pipeline for its Apple TV+ services. The notable ones include Are You Sleeping, Calls, Central Park, Magic Hour, For All Mankind, Dickinson, an adaptation of Isaac Asimov's Foundation and much more. That's not all, Apple has also teased its involvement with a number of other actors, directors, and characters for developing the original flicks.
Are you excited for the Apple TV+? Let us know in the comment section below.