"The patent describes processes similar to what we saw on OPPO's under-screen camera technology"
Android smartphone users are quite used to notch-less screens now, thanks to a number of innovations from companies like Vivo and OPPO. However, Apple's iPhones are still stuck with a notch since they were introduced on the iPhone X. But if a new patent from USPTO is any indication, Apple could be very well on its way to a completely notch-less future. The patent granted this week speaks of a "Display with light-transmitting windows."
Without getting into a lot of technical details, the new patent proposes thin-film circuitry on the substrate beneath which will lie the components including cameras, light or proximity sensors. Since sensors will have to see through the OLED substrate, Apple is talking of space between pixels as "light-transmitting windows" that will make the idea possible. Moreover, the patent also talks about methods to decrease light from the pixels itself becoming a hindrance. Apple also details a number of methods that can be used to create these windows on the thin-film substrate such as cathode layers, shadow masks, and laser processing.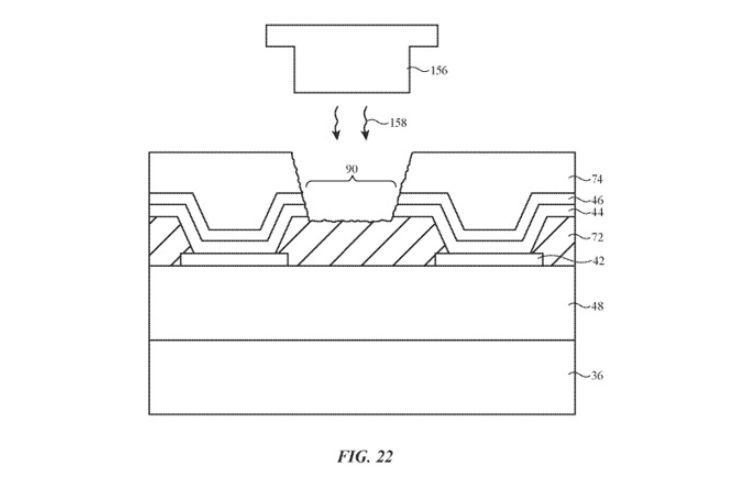 If all this sounds familiar to you, that's probably because it is. The implementation is similar to what OPPO showed off recently at the MWC Shanghai show some time back. OPPO also demonstrated the technology in a functioning prototype albeit in a very limited manner. Although the technology is still not ready for mass production.

It's also clear that Apple is behind its Chinese counterparts like Vivo and OPPO, who have seemingly pioneered the current full-screen designs in the Android segment. As is the case with patents, we don't know if or when Apple plans to actually implement these designs on its smartphones, but according to Apple Insider, the TrueDepth notch size could be decreased in 2020 iPhones, before it is removed completely by 2021.