"The Apple Watch Series 4 is rumoured to come with 15 percent bigger display than its predecessor"
Just yesterday, Apple sent out press invites announcing an event scheduled for September 12th at the Steve Jobs Theatre in Cupertino. It's expected that the brand will use the event to unveil its next-gen iPhone models — the renders of which has already been leaked on the interwebs. Now, a new report by 9to5Mac states that Apple might take the wraps off the Apple Watch Series 4 alongside. The source substantiated its claim by posting an official-looking render of the upcoming smartwatch.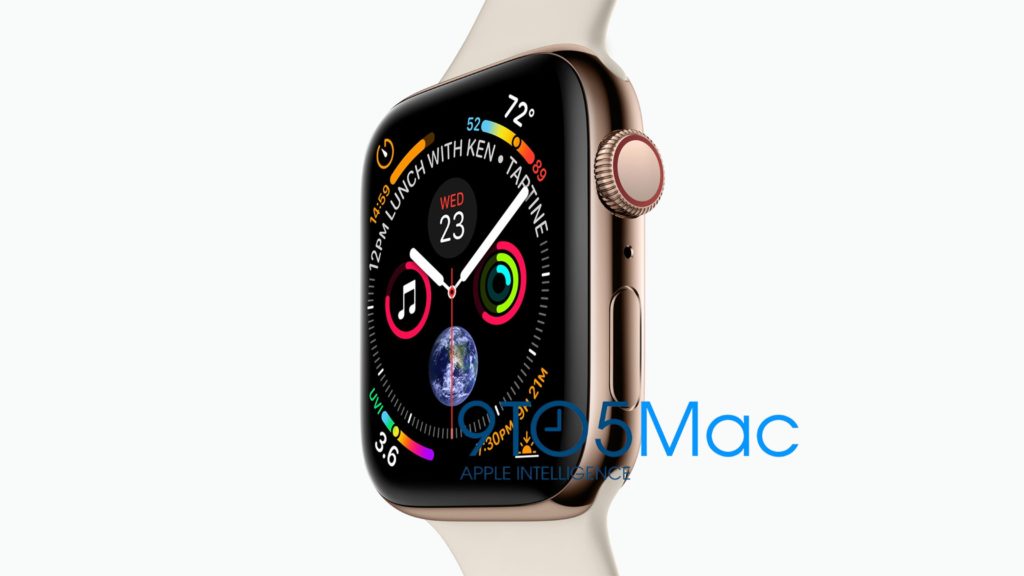 The image reveals that the Watch Series 4 would come with an edge-to-edge display. The watch is expected to come with 15 percent bigger screen than last year's Apple Watch Series 3. One way to make that possible is by reducing the size of the bezels, which seems to be the case here.
Apart from the display, the watch face on the smartphone seems to be new. The face packs in a ton of information, compared to what we've seen on the previous Watch Series. The analogue watch face shows quite a few complications (or widgets), apart from showing the time. That's the only watch face seen in the renders, but we expect Apple to offer more new with the Watch series 4.
Sadly, the leak hasn't highlighted any specifications or features of the upcoming smartwatch, but the leaked image shows the right spine featuring a button, a digital crown, and a microphone. We should have more details on the Apple Watch Series 4 shortly, watch this space.