"The teardown also suggests that the Apple Watch Series 4 is much easier to repair than the last year's Series 3"
Apple's new iPhone XS and XS Max were recently treated to a teardown by iFixit and now it's the turn of the Apple Watch Series 4 to go under the knife. The fourth generation of Apple's wearable was torn down by the repair outfit. The folks found out that the Cupertino giant had streamlined the internals in its latest smartwatch, in comparison to the Apple Watch Series 3 where components seemed awkwardly placed.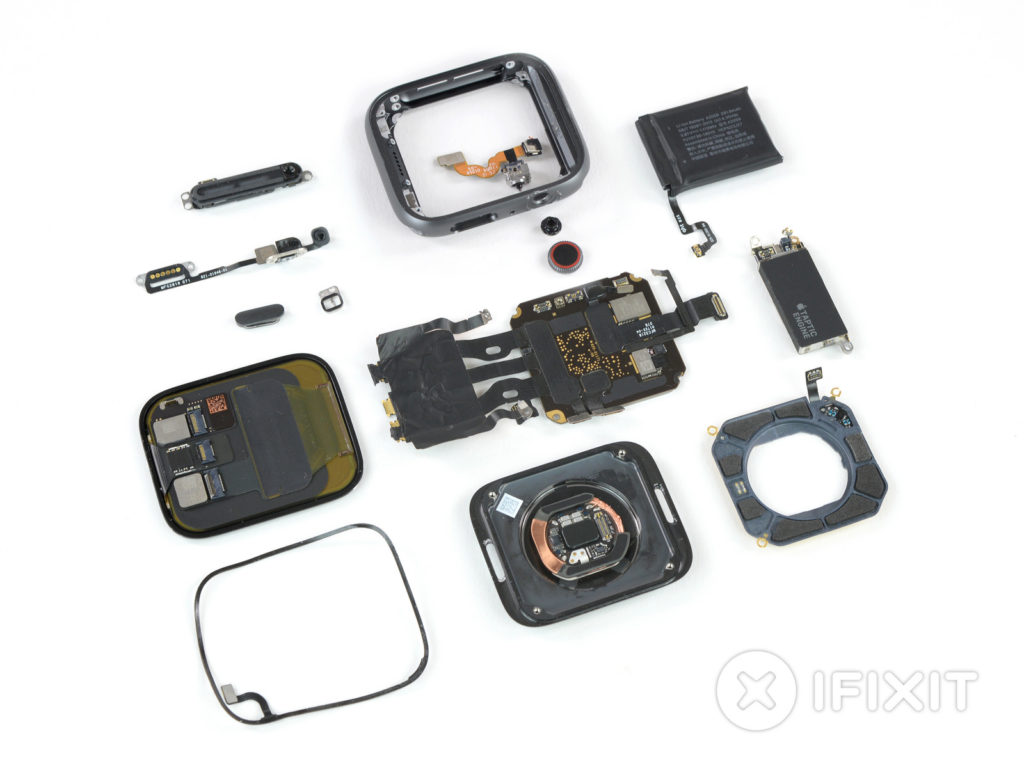 As per iFixit, "where the first watch's internals seemed awkwardly placed and unpolished by Apple standards, for the Series 4 they really painted the back of the fence."
Hence, along with new health-related features and a bigger battery, the interior is now much more refined on new Watch giving us the impression that Apple put a lot of thought to get things right this time around.
The Apple Watch Series 4 has a four percent bigger battery, 1.13Wh versus 1.07Wh, which is remarkable when you factor in the casing which is six percent thinner than its predecessor. That means, if the brand were to keep the dimensions of the successor same as the Watch Series 3, the battery could have been even bigger. The shape of the Taptic Engine (the vibration motor) has changed too as it's longer now and a bit slimmer too. This has something to do with enhancing the new "clicking" sensation created by the Digitial Crown. Then there are other minor but still notable tweaks like the placement of the microphone to the opposite side of the speaker to improve the audio quality of voice calls.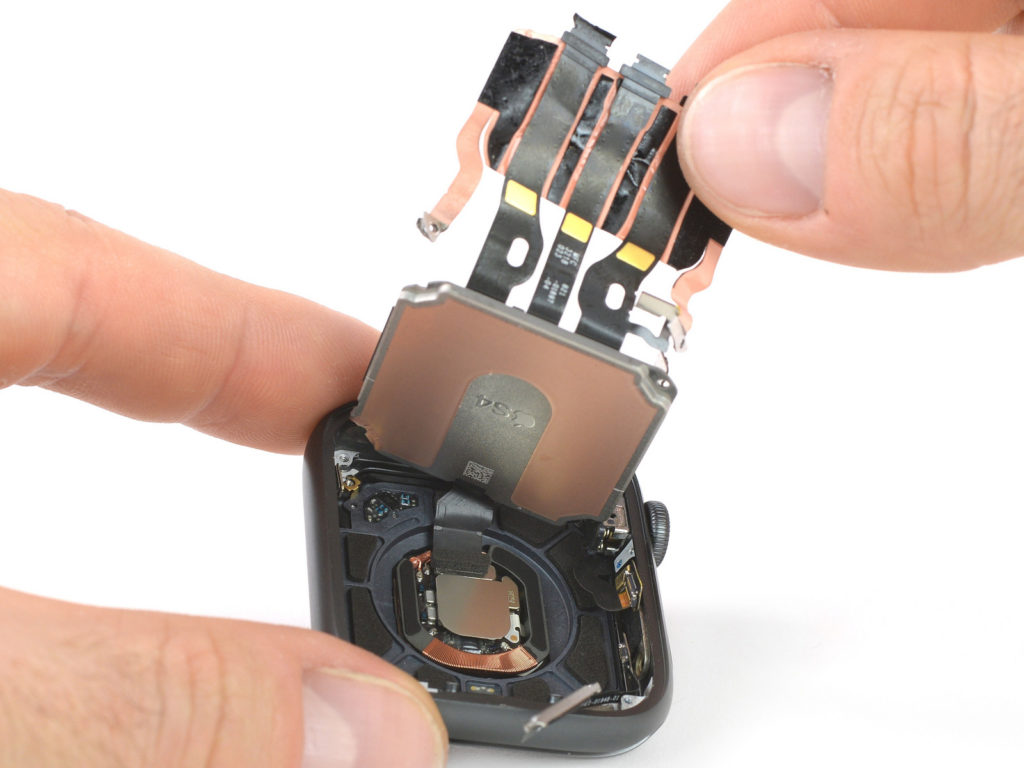 The Apple Watch Series 4 is quite repair-friendly too, concludes iFixit. Apple has glued down the screen, but the chipset has been secured down with screws. "Where the first Watch was awkwardly layered together and used too much glue, the Series 4 feels much more thoughtfully laid out," adds the company. Overall, iFixit gives the Apple Watch an unexpected score of 6 / 10 for repairability, which is on par with iPhones.