"The processor inside the Apple Watch Series 5 has a new display controller and a built-in compass, but the same CPU as the Series 4."
The Apple Watch Series 5 runs on the same chipset that's inside the Apple Watch Series 4, according to developer Steve Troughton-Smith. Smith posted the same on Twitter, saying, "According to Xcode, Apple Watch Series 5 has the same generation CPU/GPU as the Apple Watch Series 4; I guess the only changes are a gyro and 32GB of NAND? The plus side of that is that we won't have to worry about watchOS being slower on the Series 4 than on a brand new model."
According to Apple's website, the Apple Watch Series 5 runs on a "64-bit dual-core S5 processor. The company writes on its website that the S5 is "up to 2x faster than the S3 processor" and it has a new display controller and built-in compass. This is not the same chipset that's inside the Series 4 watch though. That one has the S4 system-on-chip, which doesn't have the display controller and compass.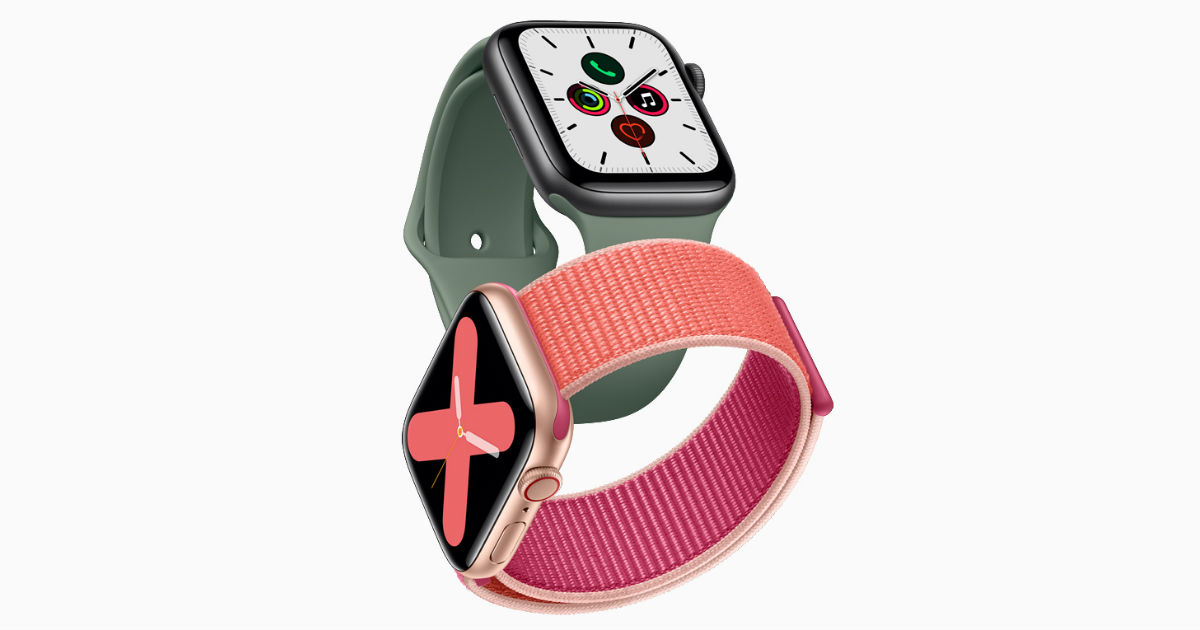 Essentially, the CPU on the chip is the same, which makes it similarly fast in terms of processing power. However, the Series 5 Apple Watch has an always-on display, which is probably what the display controller is being used for. Having a built-in compass might make the new chipset a bit more energy-intensive, but it shouldn't make a sizeable difference. In fact, the use of a similarly powerful processor isn't surprising. Many expected Apple to skip the Apple Watch announcement this time, though they turned out to be wrong. While the company leads the wearable market worldwide, the market itself hasn't reached the numbers and size it was originally expected to.
Apple, in fact, said it would continue selling the Series 3 smartwatch alongside the Series 5 variant. While Apple didn't explicitly say that the Series 4 Watch will be discontinued, it's likely to do so. The Series 5 essentially becomes the flagship smartwatch from the company now, while the Series 3 is meant for those looking for cheaper prices but similar features.