"Leaks suggest that the next variant of the Apple Watch may revive the Edition line-up, mean to provide more luxurious options."
It seems Apple may not be done with special, luxurious editions of the Apple Watch just yet. While there was no special edition range for the Apple Watch Series 4, reports suggest the Series 5 version will have it again. A publication called iHelp BR has apparently found animations from WatchOS 6 (Apple's operating system for the smartwatch), which suggest the Series 5 smartwatch will have Titanium and Ceramic versions.
Using such materials would ideally make the device more expensive and exclusive compared with other variants. Titanium and Ceramic have usually been associated with high-end, luxury, or flagship products in the consumer electronics space. What's unknown at the moment though, is whether the Titanium and Ceramic versions will be part of the Apple Watch Series 5 line or whether they will be special editions.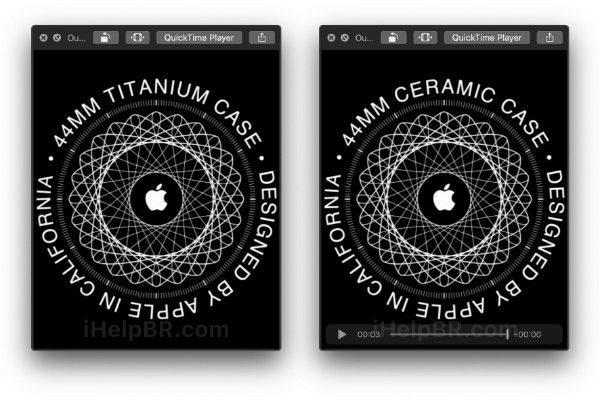 In the past, Apple has had 'Edition' variants of the Apple Watch, meant for those who want a more luxurious or stylish smartwatch, than the regular utilitarian version of the device. It would make sense though since the Apple Watch hasn't seen a really big update since its launch. Most updates have been iterative ones, but with its own App Store coming to the Apple Watch with WatchOS 6, the next version would be the ideal time for a big update to the device. Apple has been able to improve the Watch's performance and intuitiveness over time, and even the battery life has improved, but it looks and feels almost the same as it did since the first version of the smartwatch was launched.
Furthermore, it's also worth noting that Apple has already sold a ceramic version of the Apple Watch before. The company has been able to keep prices lower than regular ceramic watches, but as far as smartwatches are concerned, it's wearable remains an expensive option.