"There's a new Apple Watch out, and here's a closer peek"
The Apple Watch is by far the highest selling smartwatch globally, and it's easy to see why. Despite the premium attached to buying one, and its dependency on the iPhone, the Apple Watch is undoubtedly the most well-rounded option when it comes to fitness and health-related features, mirroring alerts from your smartphone, app ecosystem, and even standalone usage (for the cellular models). The wearable scores high on style and customisability too.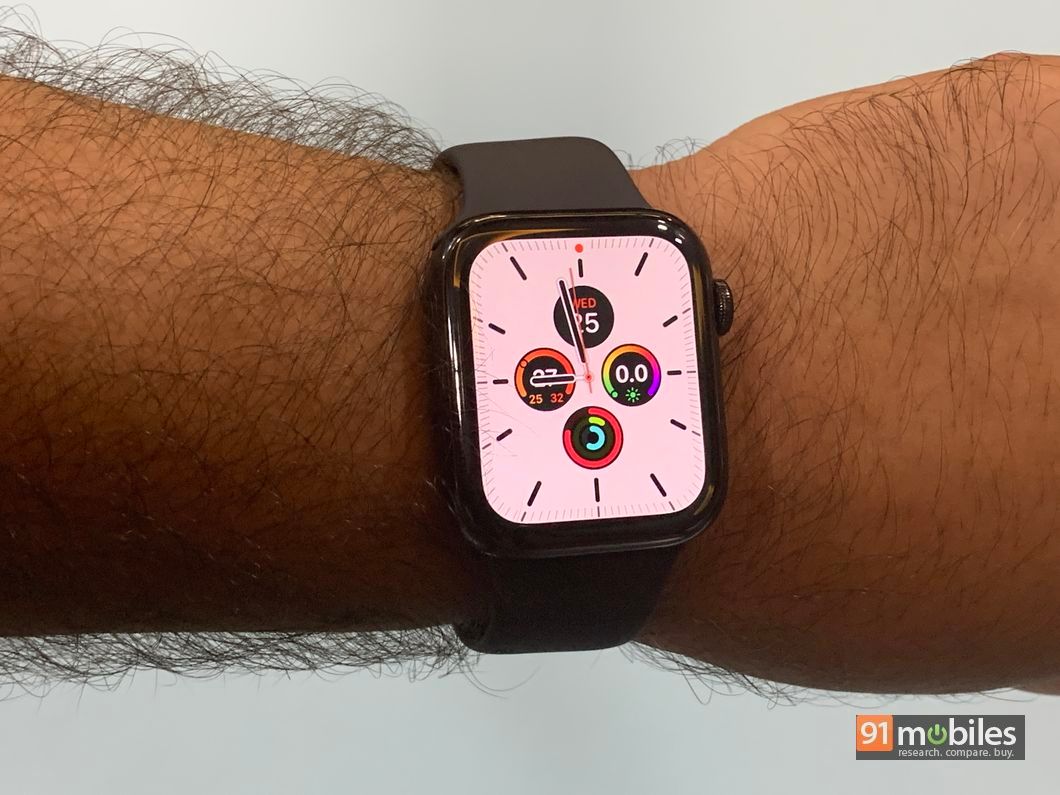 Real-world user testimonials that say how the Apple Watch helped save their lives (by detecting abnormal heart rate patterns, hard falls etc) are very compelling too. Well, the Apple Watch Series 5 has just made it to Indian shores, and here's what's new.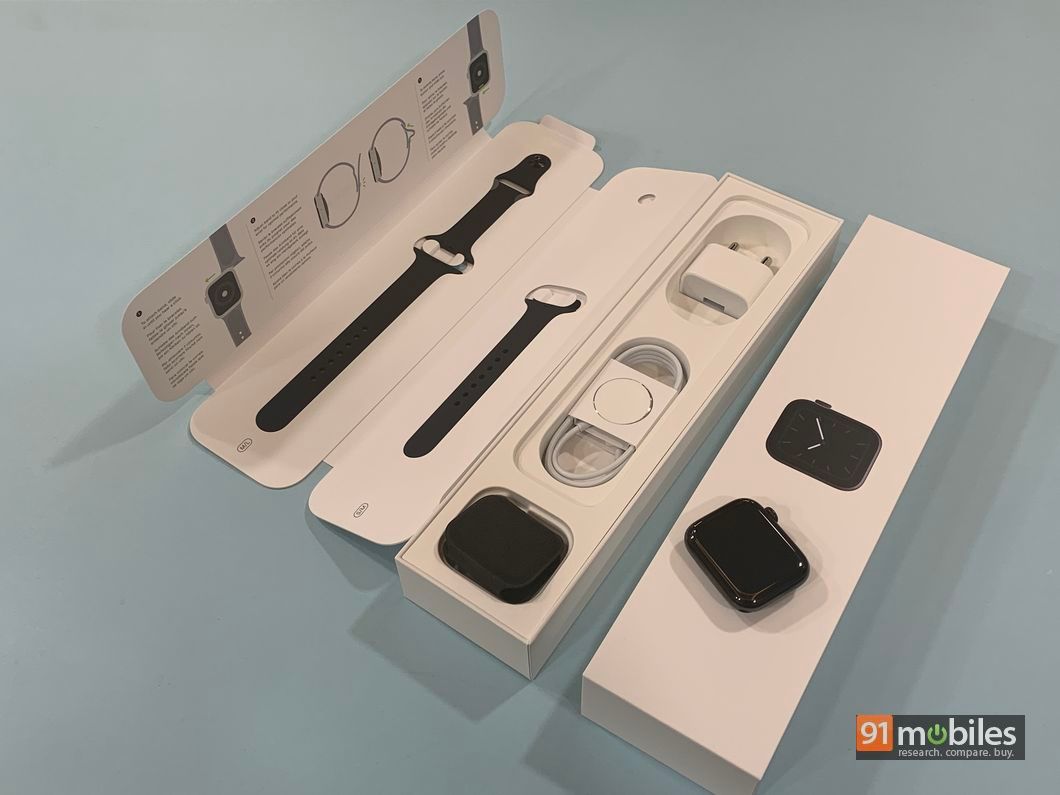 Inside the box, you'll get the usual documentation, the wireless charger and in my case, a black sport band.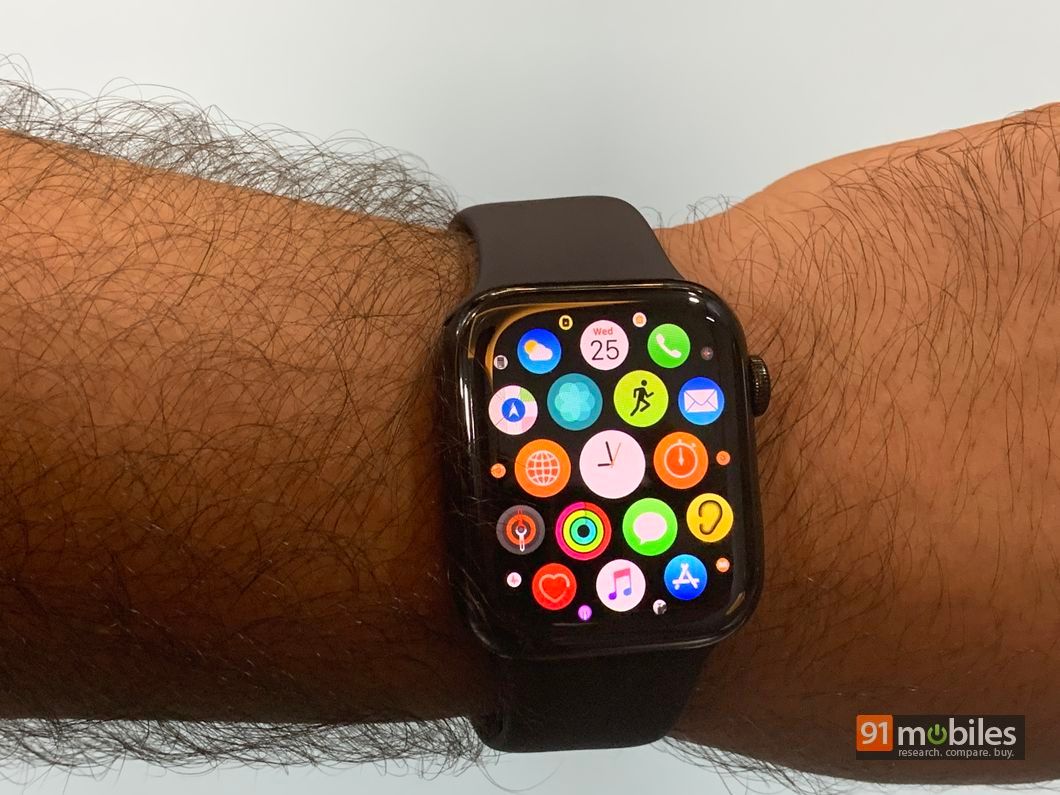 In terms of design, don't expect anything revolutionary, as the Series 5 follows the same mantra as the previous generation models. So you basically get the same bezel-less display and two sizes for the case, viz. 44mm (368 x 448 pixels) and 40mm (324 x 394 pixels). With either size, you can choose between GPS only or GPS + Cellular variants, with all of them being water resistant up to depths of 50 metres. On the right, you'll find the digital crown and the side key, and a speaker on the left. And as far as finishes are concerned, the GPS models are available with aluminium cases that come in silver, space grey and gold, while the GPS + Cellular variant can be had in stainless steel as well (apart from the aluminium versions).

The Watch Series 5 comes powered by a new S5 chip that includes a 64-bit dual-core processor. While Apple isn't mentioned any specific performance improvements over and above the S4 chip that powered the Series 4, there is an LTPO screen that's always on, and the watch can dynamically change display refresh rates, going from 60Hz to as low as 1Hz to save power. There's a new compass feature on board as well, which could be useful for hikers and for getting a sense of direction while using apps like Apple Maps.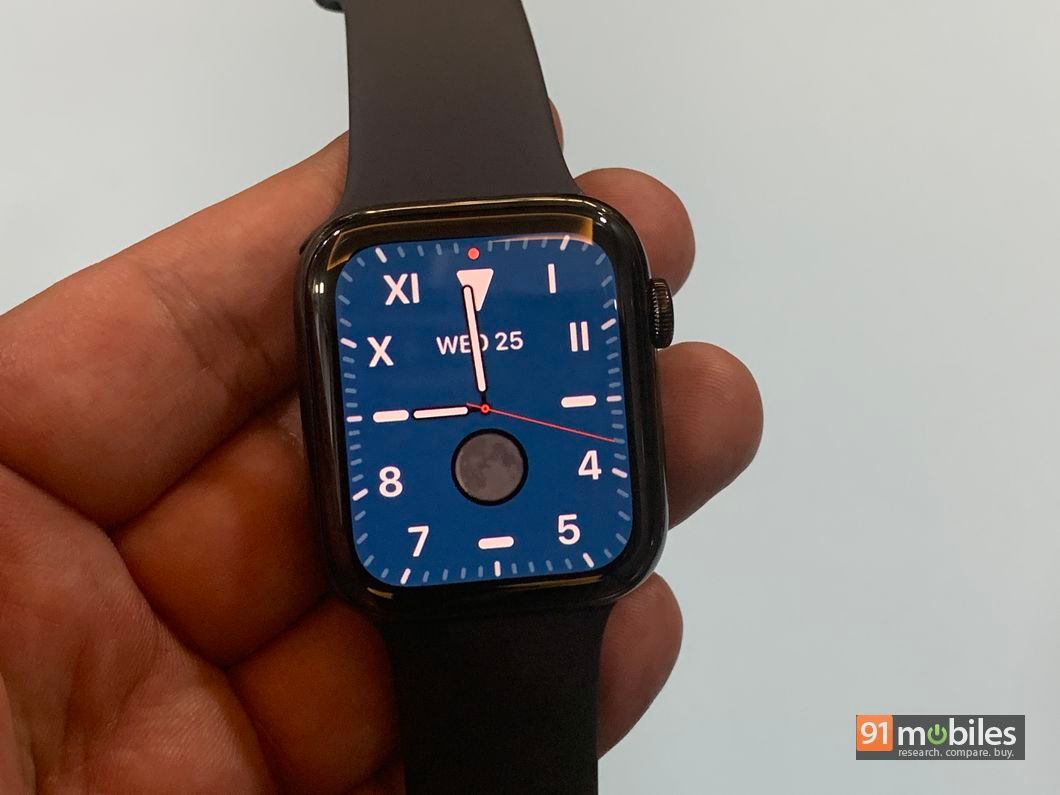 The Watch Series 5 runs WatchOS 6, which brings a slew of new watch faces, a noise monitoring app, female cycle tracking, and a calculator app, among other new features. The Watch now has its own App Store, so users can download apps to the device directly. And you can also expect the usual set of features, which includes fall detection, Walkie Talkie for sending real-time voice messages to other Watch users, and a smorgasbord of fitness and health capabilities.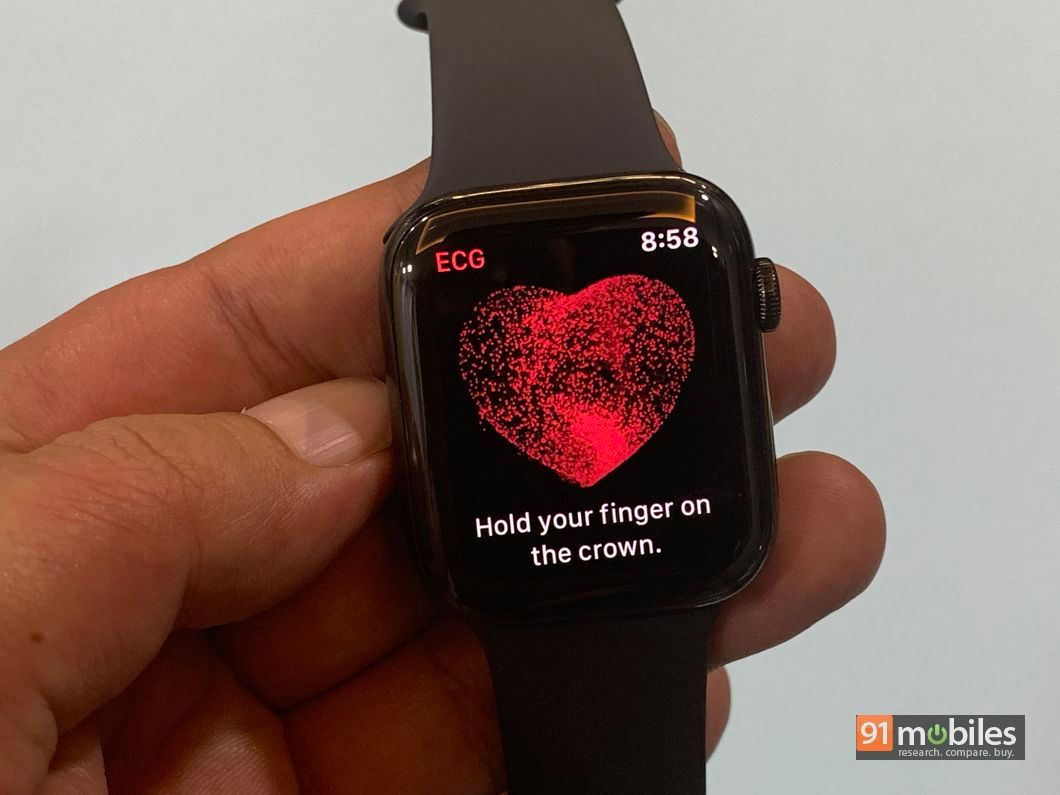 As a bonus, one of the most hyped features that debuted with the Watch Series 4 is finally available in India. I'm talking about ECG of course, and this is something a lot of people were waiting for. Now with WatchOS 6 and iOS 13, users of Apple Watch Series 4 and Series 5 can finally make use of it. The Watch Series 4 and 5 can also alert you in case an irregular heart rate rhythm is detected, which could be a sign of atrial fibrillation (AF). If left untreated, atrial fibrillation can cause blood to clot in the heart, so anyone with this condition will sure appreciate an early warning.
So more than just being a smartwatch and a fitness tracker, the Apple Watch can really watch over your health, and that's more than what can be said for other smartwatches out there. With the Series 5, the device gets some useful new features, and with WatchOS 6 finally bringing ECG and AF functionality, it'd be safe to say that the device should find many takers.