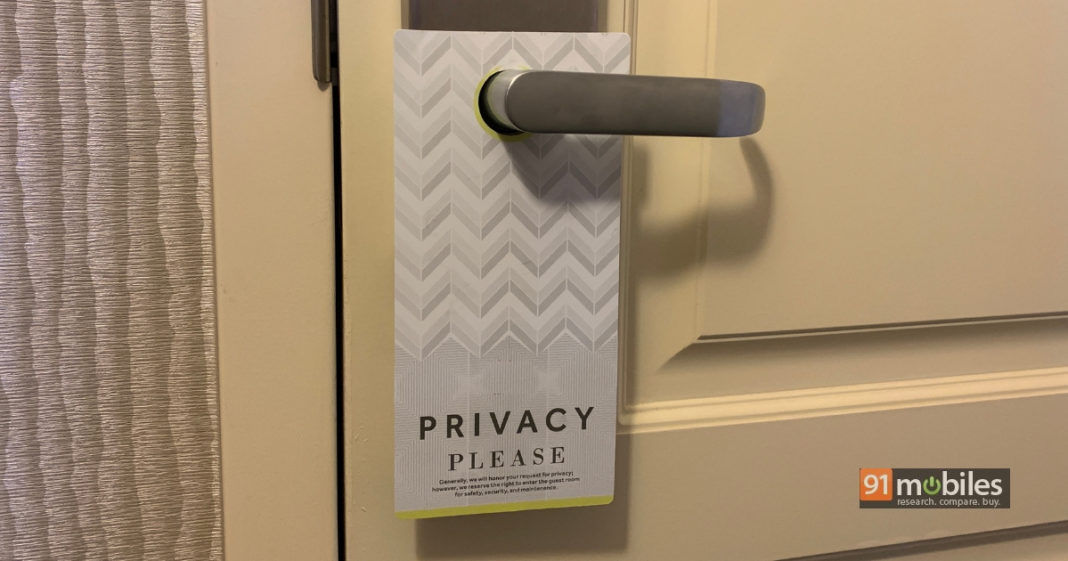 "Apple's focus on user privacy has come to the fore yet again"
Since time immemorial (read: since the mobile platform wars began), iOS has been known to be more secure than its main rival Android. That said, Google has been able to cover a lot of ground in recent years, adding a bunch of new security features to its mobile OS with each new refresh. At WWDC 2019, Apple's focus on privacy came to the fore again, as it used the stage at its annual developer conference to announce a slew of features aimed squarely at protecting users from the big bad world out there.
Among the announcements related to updates to all its software platforms (iOS, macOS, WatchOS and tvOS), the all-new iPadOS, a new monitor that comes in the form of the Pro Display XDR and the loaded Mac Pro, were strewn some very interesting privacy-focussed highlights. And the one that drew the loudest shouts from the audience was Apple's new single sign-on feature.

Related read: Here's everything Apple announced at WWDC 2019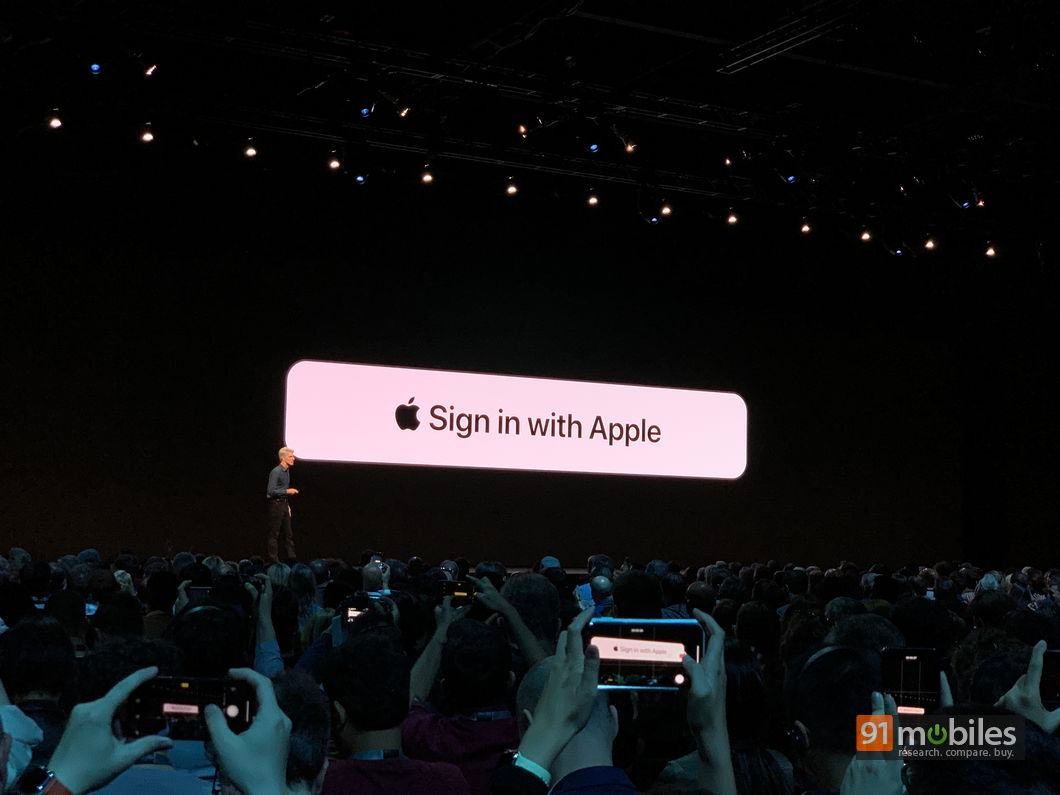 Called "Sign In with Apple", this feature will et you authenticate yourself on apps and the web using your Apple ID, and minimise the personal data that you share with third parties. Both Facebook and Google have offered similar features since a while now, with the sole purpose being simplifying the sign-in process. These rivals haven't had the best track record with privacy-related matters though, and Apple effectively used the opportunity to highlight this when it made the announcement at WWDC. "Sign In with Apple" would help uses control what personal data they share with third parties by creating random email IDs that would shield the users' real email ID from the outside world. The random email IDs that are generated will redirect to the user's ID though, giving the developers a way to interact with the users. And when the user wishes to sign out from the app or service in question, the redirect can simply be broken to ensure privacy.
Apart from this, Apple also announced a few other features that protect user privacy. With iOS 13, users will be able to permit apps to access location data only once. Currently, apps can get access to location permanently (at least till the time the permission is revoked), or while the app is open. With the new controls, users can make sure no apps can track their location without their knowledge, yet still be able to provide that data only at the time when it's really required. Not just that, apps are also supposed to provide updates to users on the use of location data, so it'd be tough for mischievous pieces of code to misuse this information. Apple is even limiting access to user location scanned via Wi-Fi and Bluetooth.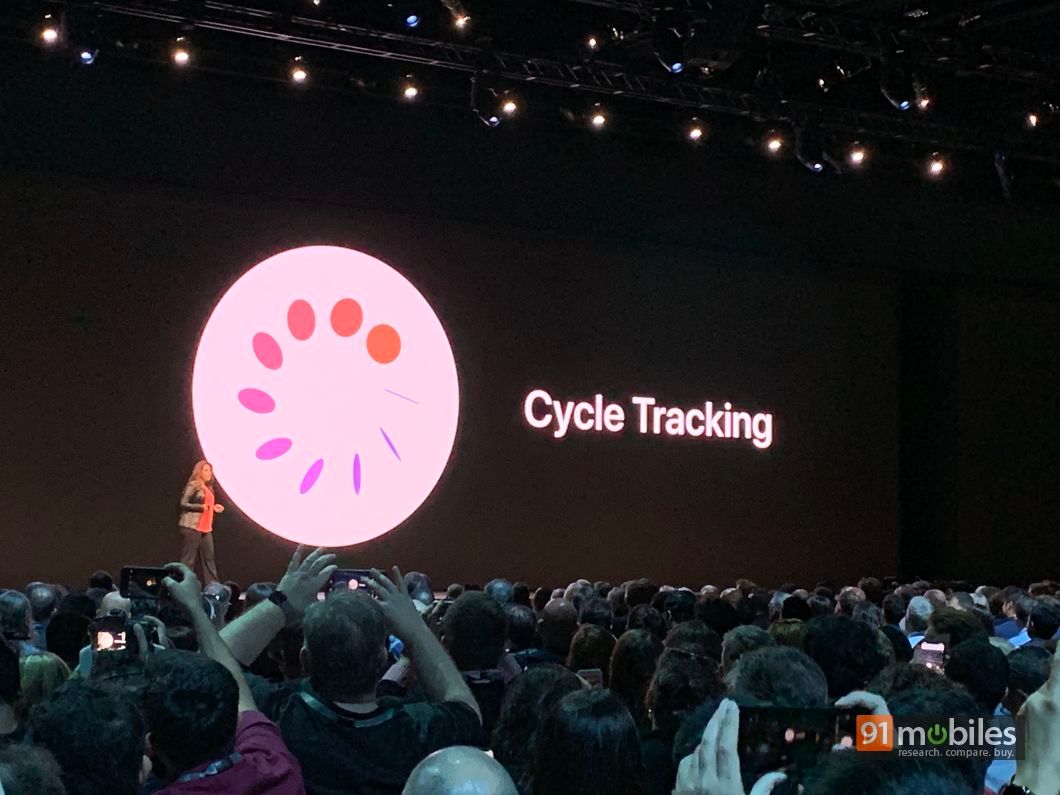 Among the key new features that Apple announced across its software platforms, the focus on user security is obvious. WatchOS now has more health features in the form of female cycle tracking and a new Noise app that warns users about high ambient sound levels, and as per Apple, all of this data is stored / sampled locally, or encrypted in iCloud (as the case may be), without sharing any personal info. The new "Find My" feature that can now magically track a stolen MacBook even when the device is offline, uses secure Bluetooth signals to communicate with other Apple devices close by to report location, and even this has been designed to ensure privacy thanks to the use of end-to-end encryption.
That's not it. There were more privacy-related announcements, such as the firewalling of smart home accessories through HomeKit-enabled routers, and a feature called HomeKit Secure Video that will analyse footage capture by home security cameras locally before encrypting it and sending it to iCloud.
The message here is clear. Apple wants to be the firewall that shields users' personal info, and keeps it away from the prying eyes of anyone who wants to misuse that data. To that effect, it's ensuring compliance by app creators and adding features into its ecosystem that give more control to the user. As Apple's push into services grows, its focus on privacy and security will go a long way in instilling more confidence among consumers. A growing, loyal user base may be the ultimate goal, one which percolates over eventually to the burgeoning array of services that Apple has forayed into… but a comprehensive set of measures to protect user privacy would be a good way to get there.
Disclosure: this writer attended WWDC 2019 on Apple India's invitation