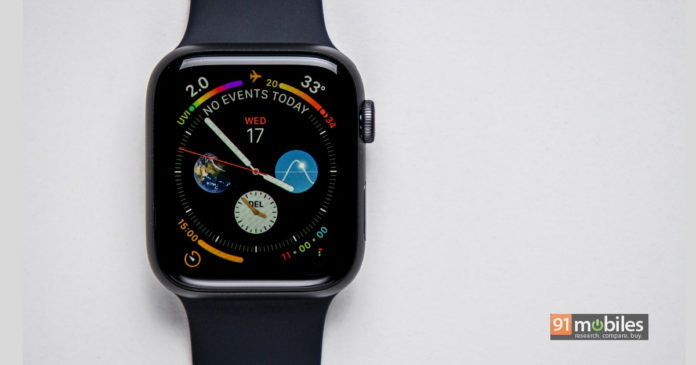 "The worldwide wearable market grew by 31.4 percent, concluded the IDC report."
While the global smartphone market regressed last year, the global wearable market grew by 31.4 percent YoY, a new report by research firm IDC has stated today. The report listed the top five wearable manufacturers with Apple and Xiaomi leading the pack and total shipments of the market standing at 59.3 million as of Q4 2018. While shipments for the entire year 2018 also grew by 27.5 percent and growth in the last quarter was driven by new launches in the holiday season as well as bundled offers for wearables from leading brands.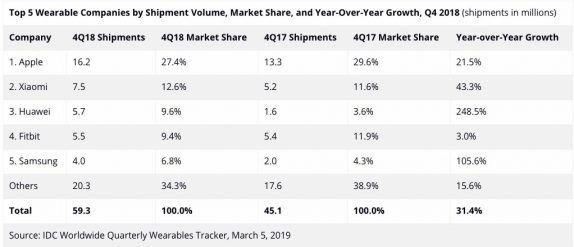 In terms of products, earphones had the largest share of growth reported at 66.4 percent followed by smartwatches pegged at 55.2 percent with both categories commanding more than 50 percent of the wearable market during the Q4 2018 quarter, as per the report.
In terms of shipments, Apple stayed on top of the bunch with 16.2 million shipments, a large majority (10.4 million) of which was commanded by Apple Watches. The rest of the shipments is comprised of earphones (AirPods) and Beats headphones. Xiaomi comes in at number two with 12.6 percent market share and 7.5 million shipments in Q4 2018 out of which 30 percent was captured by the Mi Band 3 alone. Huawei, Fitbit, and Samsung followed the top two with the Chinese smartphone maker growing at a stupendous 248.5 percent YoY. Samsung, the last of the five had 4 million units shipped during the quarter