"Apple's new AirPods are as hard to repair as their predecessors but are also more durable"
Apple announced a new version of its two-year-old AirPods last month and the new product has made it to iFixit's table to receive a teardown. If you've seen the new AirPods, you'd already know that the new ear accessory is almost indistinguishable from its predecessor, and hence one would expect there to be very few changes inside the wireless earbuds as well. However, there are some changes worth mentioning. Below is what the iFixit found out after the AirPods teardown.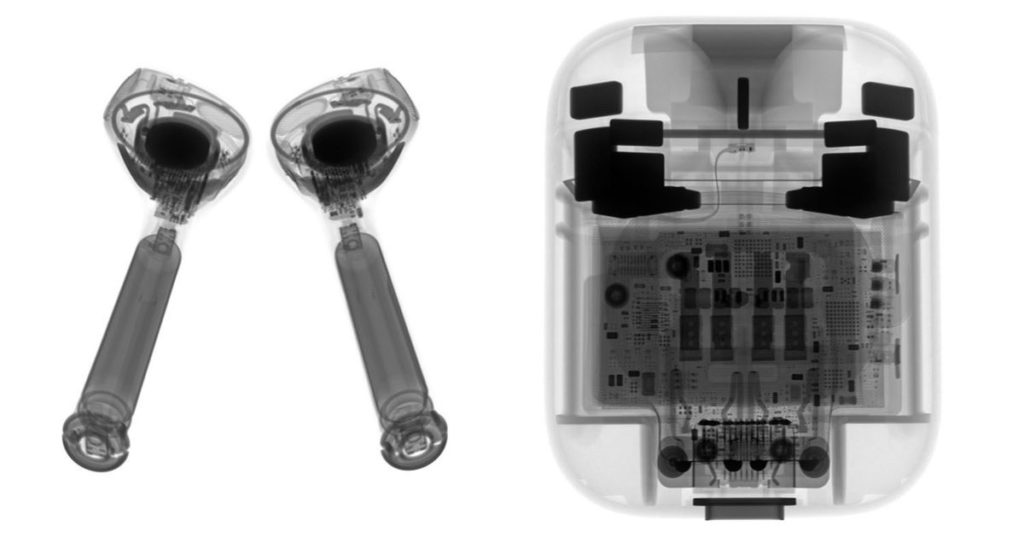 First off, taking the AirPods apart isn't easy at all and it requires many professional precision tools. iFixit used vise, razor blade, heat gun, isopropyl alcohol, an ultrasonic knife, and a dental pick to finally pry open the tiny earbuds. The dimensions of the new AirPods are similar to the original one and the charging case is a bit heavier at 2.3g.
One of the key differences is the metal hinge that closes the lid of the charging case and protects the AirPods. It's more strong and held well by a more powerful glue than on the predecessor. The batteries in the charging case and the AirPods are the same as the previous generation. The other key difference is improved water resistant hardware. iFixit found that the circuit board had a shiny liquid-resistant coating. While the teardown reached its end, iFixit remarked that the new AirPods are still as hard to repair as ever but they're also more durable like the new charging case. The tiny batteries in the earbuds itself are likely to "
fail before long"
and replacing the AirPods will be the only alternative.

The new AirPods, although they look and work similar to the first-generation earphones, do still have a few improvements over the original AirPods. The earphones feature voice activation for Apple's Siri AI, which the previous version did not. The second generation product also has a new H1 chip featuring Bluetooth 5.0 and it costs $40 more than the original AirPods.