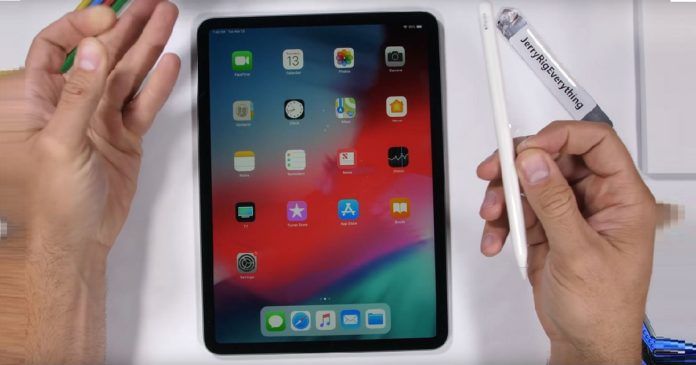 "The iPad Pro folds like a piece of paper in the latest bend test video"
The new iPad Pro has been the "apple" of the eye of many reviewers out there. The latest tablet from the Cupertino-firm has been hailed by critics for its insane specs and performance. However, it failed miserably when a YouTuber – named Zeck Nelson of JerryRigEverything – tried to bend test the iPad Pro 2018. As noted by him, the 11-inch iPad Pro doesn't have any "structural integrity" and the tablet folded like a "piece of paper".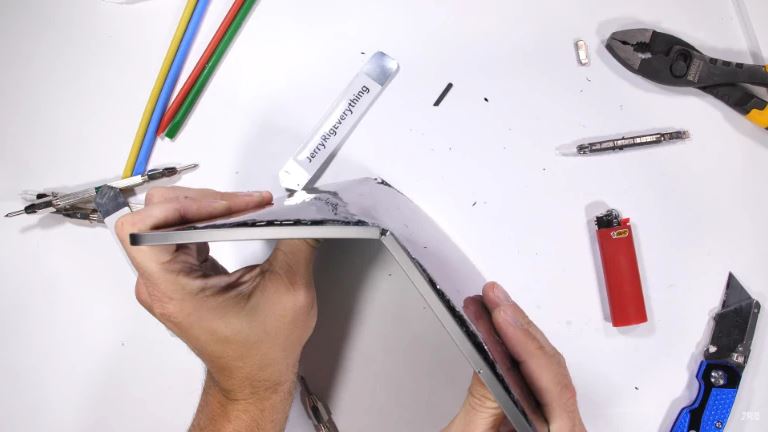 The YouTuber has been known for performing rigorous burn, scratch, and bend test on any new smartphone and tablet, and this time he had his hands on the new iPad Pro 2018. The new slate from Apple managed to survive the first two – burn and scratch – tests as does pretty much every other smartphone that Zack reviews. But when he tried the bend test, the iPad Pro folded and cracked open without much exertion.
Zack blames Apple's design philosophy behind the failure of the bend test. The placement of the microphone hole on one edge of the frame and magnetic charging area on the other, are said to be the iPad Pro 2018's weakest point. It seems like Apple has sacrificed construction quality of the tablet in the pursuit of thinness. Furthermore, the video also showed the Apple Pencil cracked into two like a KitKat wafer if you bend it from the middle.
Here's the iPad Pro Bend Test video:
The video certainly raises doubts on iPad Pro doing well when carried around in a backpack or if someone accidentally sits on it. However, this isn't the only iPad Pro that has failed the bent test. In fact, past Apple tablets have also been shown to bend just as easily as the new tablet. Given the size of the tablet, it's expected to be more delicate than other devices such as a laptop or smartphone.