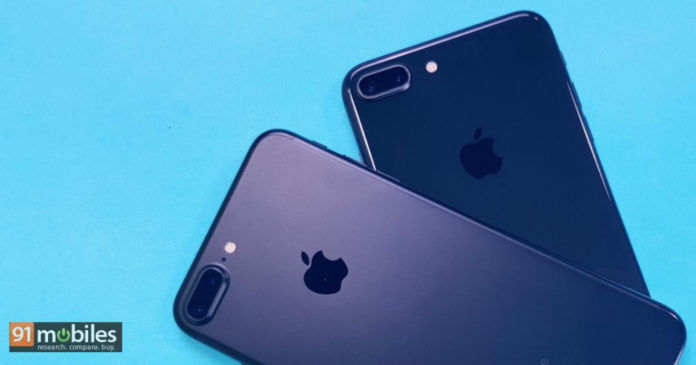 "The latest injunction is focused around power management in some iPhone models, and Apple is already planning to appeal the ban in Germany."
Earlier today, Qualcomm revealed that it has now won a second injunction against Apple owing to copyright infringement and unlawful usage of its intellectual property, this time in its ongoing battle in Germany. In a press statement, the company has said, "The District Court of Munich found that Apple is infringing Qualcomm's intellectual property for power savings in smartphones and granted Qualcomm's request for a permanent injunction, ordering Apple to cease the sale, offer for sale and importation for sale in Germany of infringing iPhones. The injunction covers all models of iPhones that contain the infringing functionalities and apply to Apple's European Union entities as well as Apple Incorporated."
The injunction has hence halted sales of the iPhone 7 and iPhone 8 models in Germany. Apple was faced with a similar setback against Qualcomm in China, where a court ruling went against the Cupertino giant's. Apple, however, almost instantly filed an appeal against the injunction, and simultaneously went ahead and updated the software-based points of conjecture with a newer interface. This, in turn, seemingly resolved the copyright infringement issue, and allowed Apple to continue selling all of its iPhones, without any further plight so far.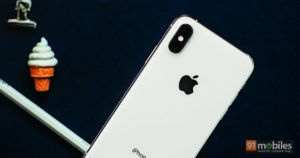 Implementing a similar response in Germany appears to be difficult at the moment, seeing that the power management patent that Qualcomm has files accuses Apple of having infringed upon seemingly covers hardware elements inside Apple's iPhones in question, and this is something that cannot be fixed via an over-the-air update. The company is presently looking at a workaround, and it is believed that Apple will soon be filing an appeal against the injunction order, after Apple's initial plea for stay on the injunction verdict was rejected by the District Court. The injunction has also applied only to phones in the iPhone 7 and iPhone 8 lineups, and the latest iPhone XS and iPhone XR are free from any such issues.
Apple has hence pulled its iPhone 7 and iPhone 8 models from its 15 Apple Stores in Germany, although the devices will remain on sale via third party channels. Apple and Qualcomm have been at loggerheads for a while now, with Apple initially having sued Qualcomm for a billion dollars, accusing them of fudging their bills. Qualcomm, in return, has accused Apple of infringing patents and stealing sensitive information without paying their dues, and the entire process has now been dragged across multiple countries, and a rather lengthy series of lawsuits.