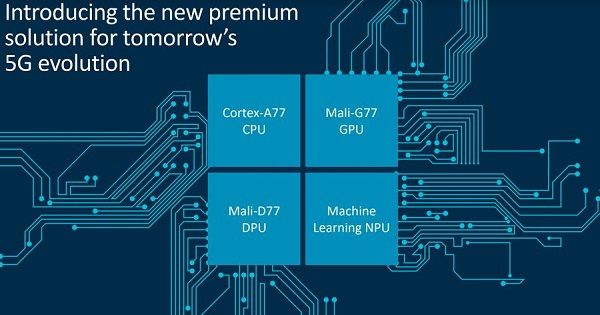 "ARM claims the new GPU is based on the brand new Valhall architecture and a new machine learning (ML) processor"
ARM, the chief architecture behind most mobile phones' chips out there, has announced a new design for premium smartphones, slated to launch in 2020. The design includes the next-gen Cortex-A77 CPU, Mali-G77 GPU, and a more energy efficient and powerful Machine Learning (ML) processor. The new Cortex CPU is said to offer 20 percent IPC performance improvement over the last generation, while Mali-G77 GPU comes with all-new Valhall architecture for high-end graphics at increased efficiency.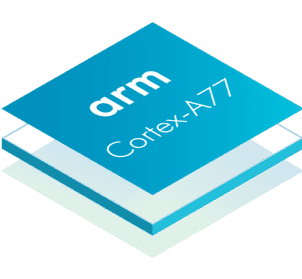 The Cortex-A77 CPU, the successor to Cortex-A76 CPU, is the company's third generation DynamIQ 'big' core. It's touted to be the second in the family of high-performance, highly efficient CPUs and expected to offer completion of the complex task at a slightly faster rate. Since each core of Cortex-A77 is said to be more potent than what we have seen before, it may give more space to system-on-chip makers such as Qualcomm, Apple, and Samsung to improve other aspects of a chip, including AI and photo processing hardware.
"The Cortex-A77 is built with the next generation of smartphones, laptops and other mobile devices in mind. It stands ready to take advantage of new and emerging opportunities that will fundamentally improve the user experience on devices, such as the 5G rollout beginning this year, the growth of augmented reality (AR) and a number of advanced machine learning (ML) use cases," the company said in its blog.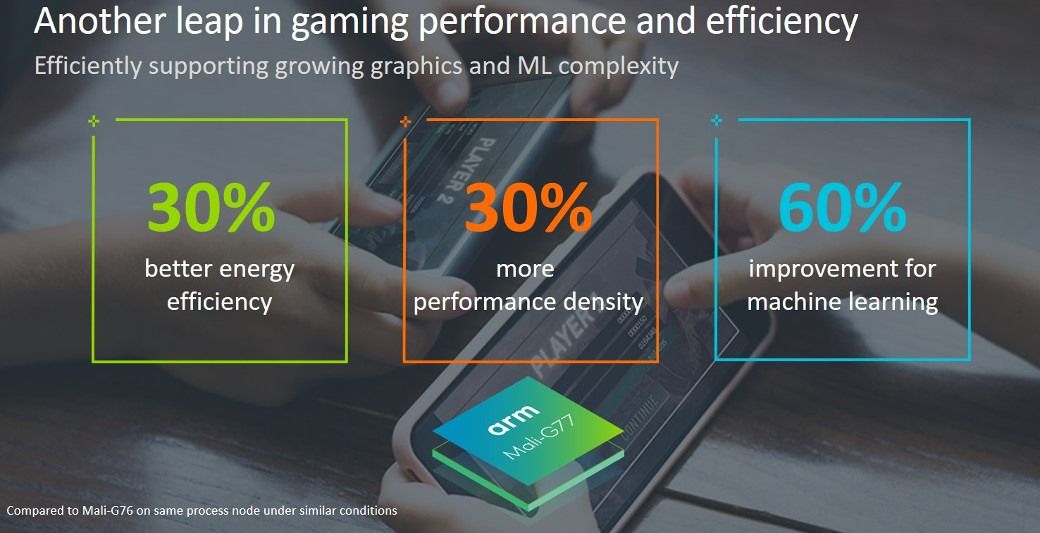 The Mali-G77 GPU, meanwhile, comes with a claimed 40 percent performance improvement, a 30 percent increase in performance density, 30 percent energy efficiency improvements, and a 60 percent improvement for ML over the previous devices with Mali-G76. The GPU is said to bring more high-end gaming to mobile devices and cater it with "high-end graphics" and "longer battery life." In addition to this, the Mali-G77 adopts Augmented Reality (AR) features and performs Machine Learning (ML) tasks faster on the device with a "60 percent performance density improvement."
Commenting on the launch ARM said "Every new smartphone experience begins with more hardware performance and features to enable developers to unleash further software innovation. For developers, the CPU is more critical than ever as it not only handles general-compute tasks, as well as much of the device's ML computer which must scale beyond today's limits. The same holds true for more immersive untethered AR/VR applications, and HD gaming on the go."