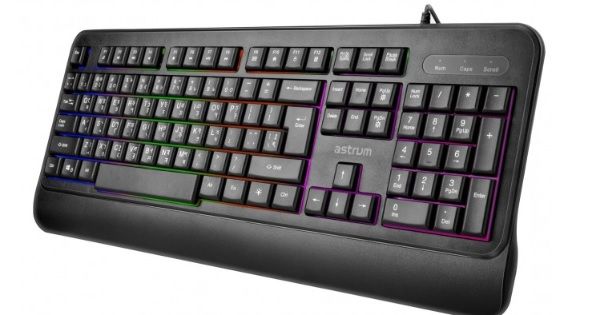 "Astrum's new gaming keyboard has 19 anti-ghosting keys and a spill-resistant design"
Hong Kong-based accessories maker Astrum has launched a new keyboard called the Astrum KL560 in India. Targeted at gamers, the brand's latest offering features rainbow backlit keys. The company claims that its new keyboard will not move or slip even while the most intense gaming sessions, thanks to its sturdy design.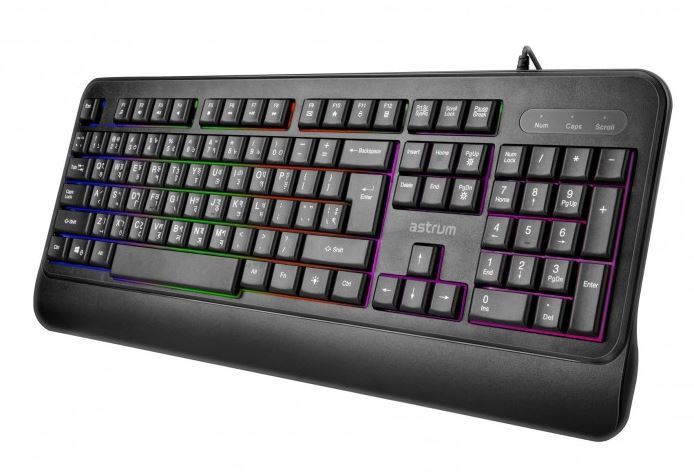 The Astrum KL560 sports 19 anti-ghosting keys, a liquid silicone build, and multi-colour light array. Beneath the suspended keys of the keyboard, there are multi-colour LEDs which illuminate each key with three adjustable brightness levels and as many as seven different customisation options. The device has also been equipped with high-quality mechanical switches to deliver a responsive and smooth gaming experience.
The new Astrum keyboard has a spill-resistant design. The gaming accessory's height can be adjusted and all keys can be enabled or disabled at once with a click of a button. The other features of the keyboard include a 1.5-metre braided cable and a USB connector.
"The construction of keyboard is also very heavy and sturdy; this will make sure that keyboard will not move/slip even while the most intense gaming sessions. The keyboard with the unique brightness adjusting technology, offers a dramatic animation and dazzling pre-set lighting effects. Suited both for PC gaming and normal desktop use, users looking for a more professional look can turn off the light show", Astrum says in a press release.
The Astrum KL560 rainbow LED gaming keyboard has been priced affordably at Rs 999. The accessory will be available via both the online and offline sales channels.