"The new laptops from ASUS come with a lightweight design but come equipped with powerful internals"
ASUS today announced the launch of brand's new Gaming F570 and VivoBook (X505) laptops in India. Both new laptops are being offered with AMD's Ryzen 5 processor and Radeon Vega graphics, but are intended for different audiences. While on one hand, the VivoBook comes with a compact design and a slim-bezel display, the Gaming F570, as the name itself suggests, caters to the gaming audience by offering powerful internals. Luckily, we managed to get our hands on both these models at the launch event and here are our initial impressions.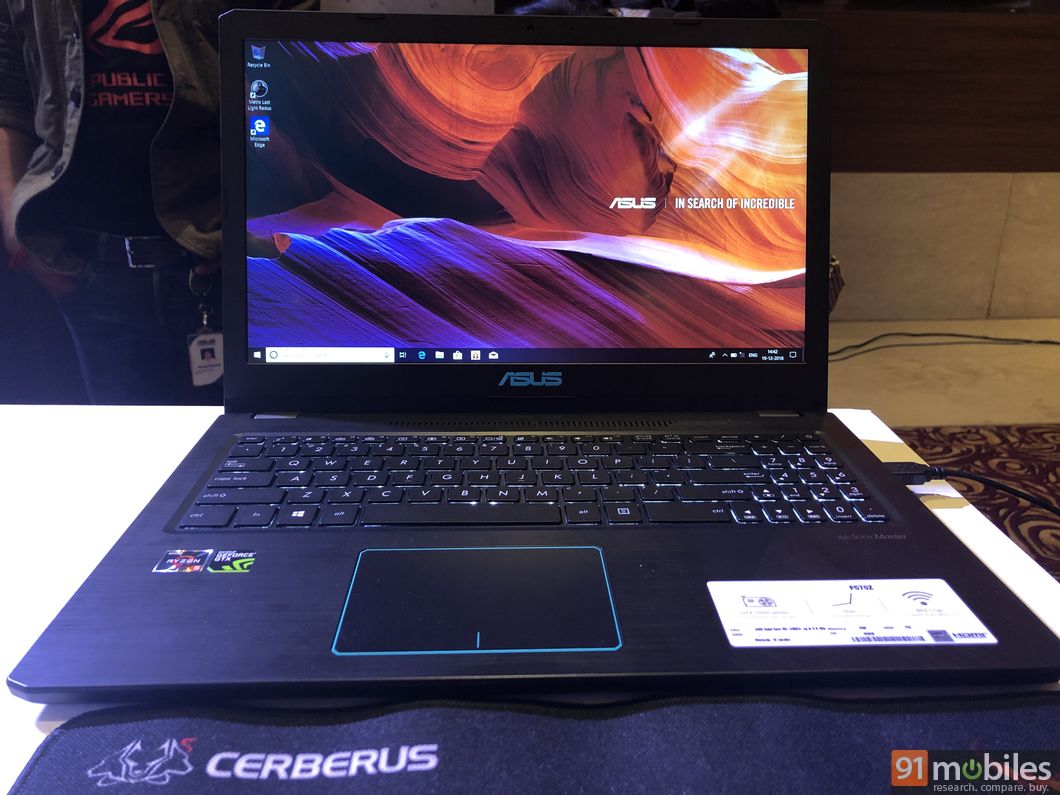 The impressive stuff
Even though the new laptops from ASUS have been priced in an affordable range, the portables come with impressive display panels. Both the Gaming F570 and X505 ship with 15.6-inch FHD anti-glare panels that look crisp and vibrant. Especially on the VivoBook, the Nano Edge Display with extremely slim bezels looks quite impressive.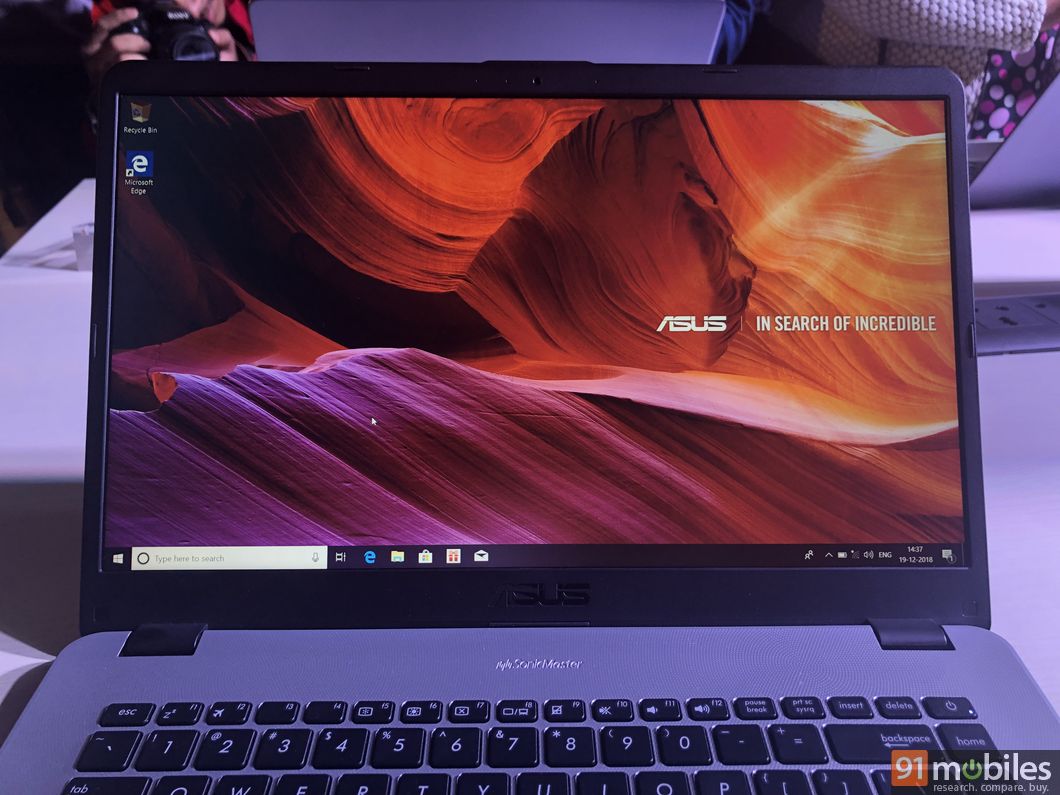 As we mentioned earlier, the VivoBook is a compact offering that comes with a slim design and weighs just 1.6kg. The laptop measures 36.1 (W) x 24.4 (D) x 1.89 (H) cm. Just like the company claims, the device feels light and should be easy to carry around. However, we found it more surprising that the gaming laptop from the company, i.e. Gaming F570, weighs in at just 1.9kg and measures 37.4(W) x 25.6(D) x 2.19 (H) cm, making it quite portable.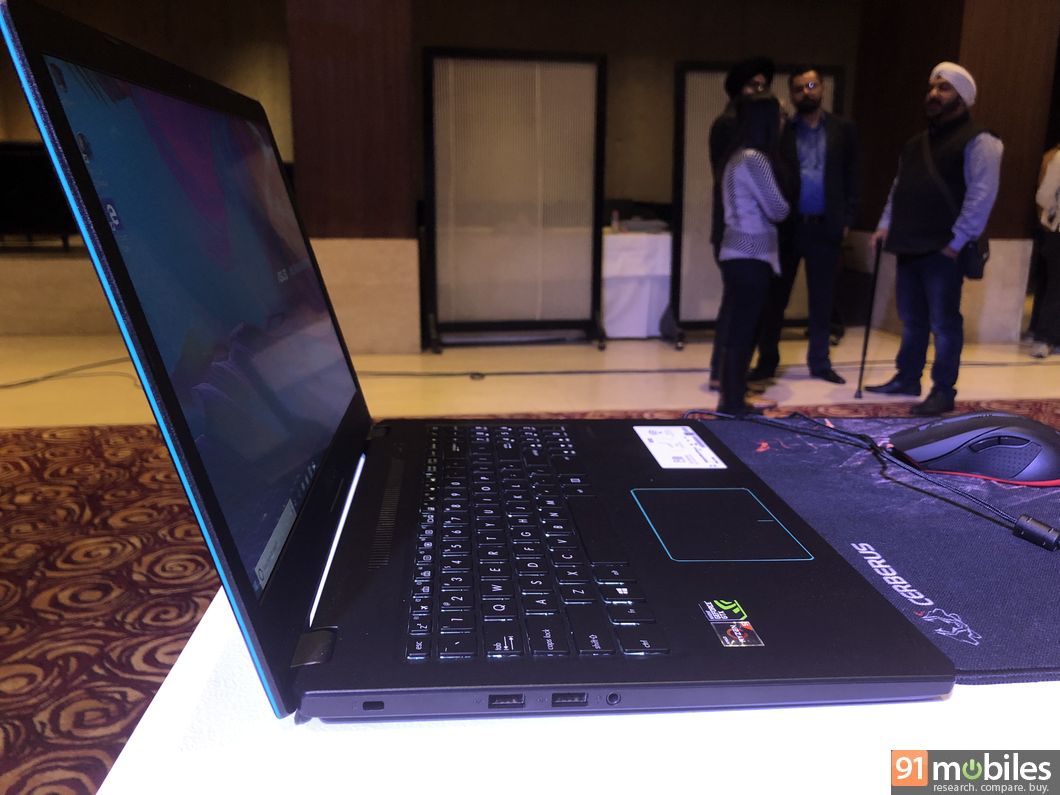 In terms of I/O, there are ample options available with both offerings. These include two USB Type-A 2.0 ports, one Type-A 3.0 port, and a Type-C 3.1 (Gen 1) port. You also get a HDMI port and a 3.5mm audio socket.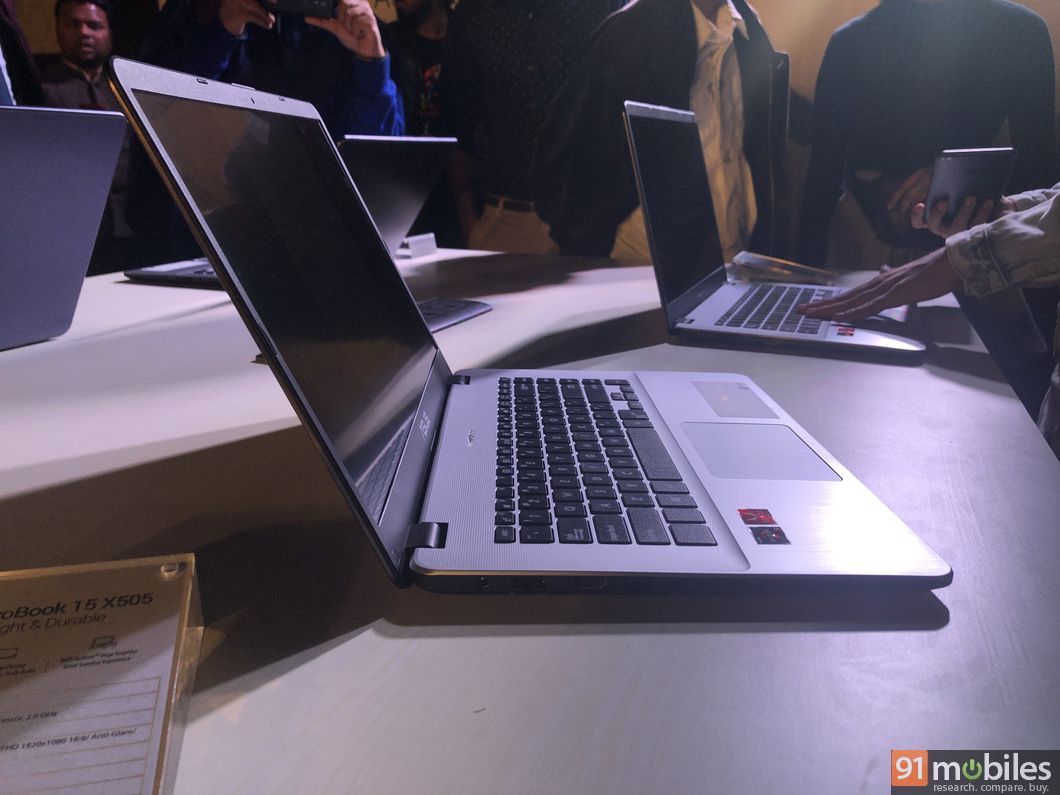 The Gaming F570 comes with a cutting-edge design on the lid and looks like a premium offering. The Lightning Blue edges around the trackpad lend an appealing look as well.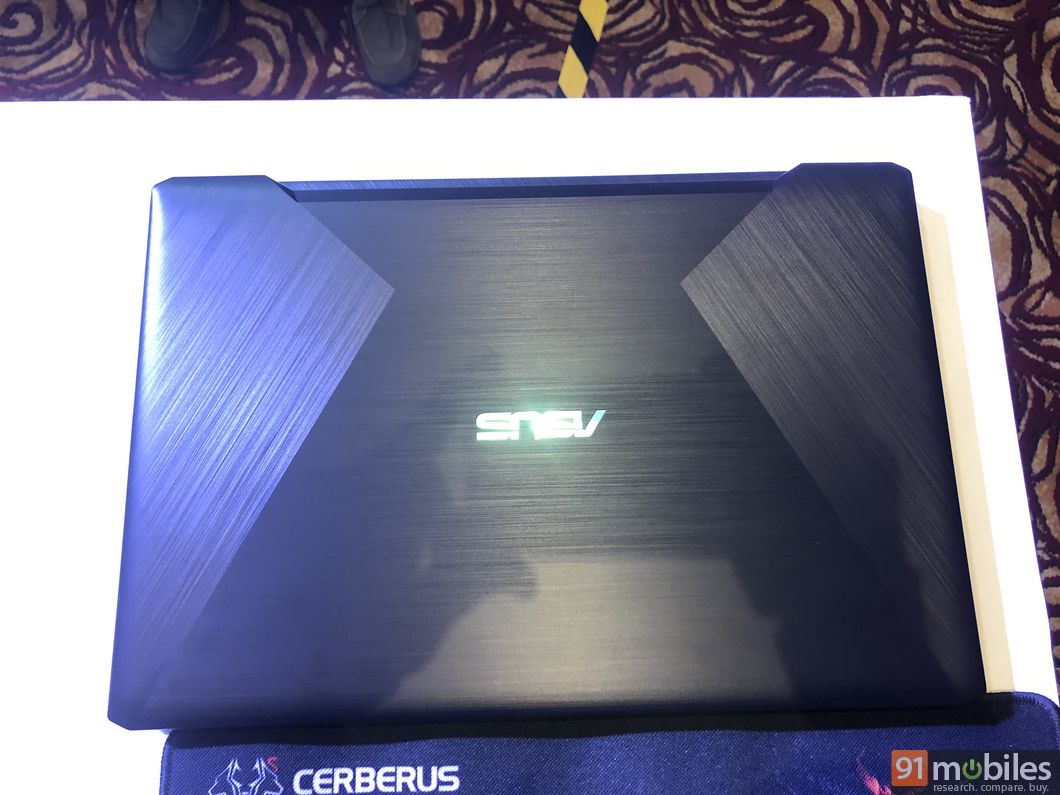 Both laptops come across as sturdy units and should be able to survive an accidental fall or two.
The not-so-impressive stuff
Apart from the Nano Edge Display, the overall design on the VivoBook is not particularly impressive, and seems like any regular rig. Considering that the company has done a good job with the F570, it is disappointing to see that the VivoBook has not received a similar treatment.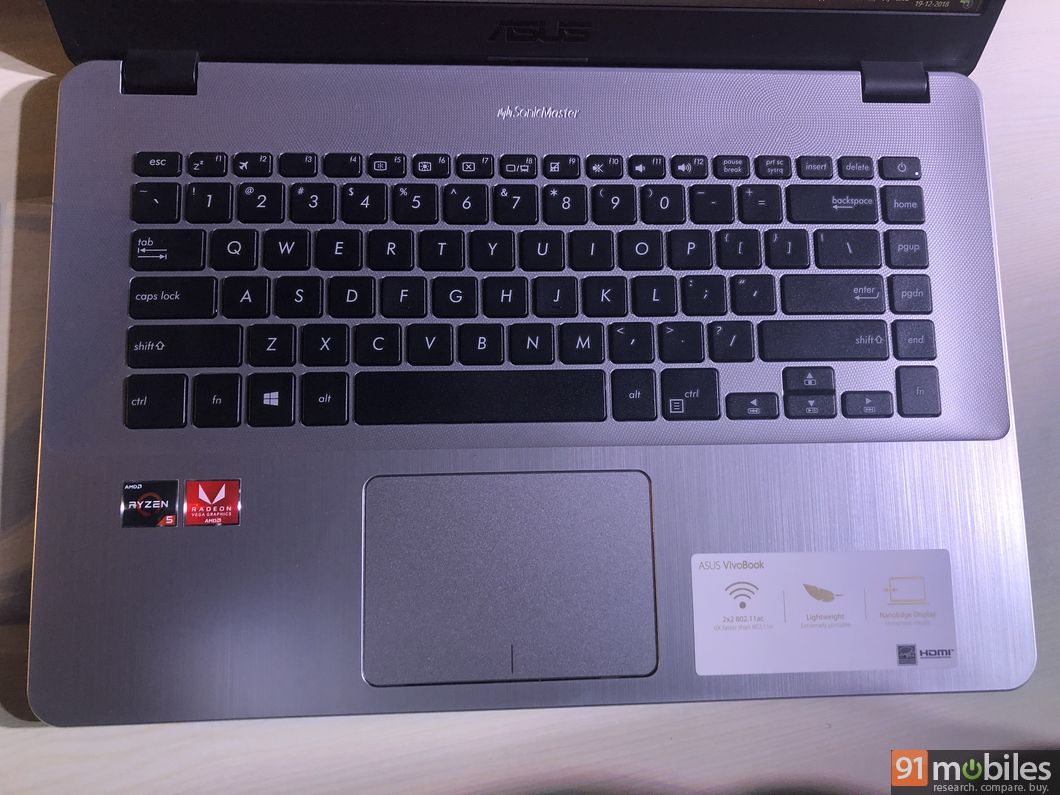 Another thing that's worth highlighting is their keyboard. Although the F570 model comes with a backlit keyboard, the key travel for the keyboard on both laptops did not feel satisfactory in our limited time with the laptops.
ASUS Gaming F570 and VivoBook 15 (X505) core specifications
The VivoBook (X505) is being offered in two different variants. The base version comes with AMD Ryzen 3 – 2200U 2.5GHz processor and AMD Radeon Vega 3 graphics, while the higher-end model features AMD Ryzen 5-2500U 2.0GHz processor and AMD Radeon Vega 8 GPU. The F570 on the other hand, shares its specs with the pricier version of the X505, i.e. AMD Ryzen 5 – 2500U CPU paired with AMD Radeon Vega 8 Graphics. Both laptops come equipped with up to 8GB DDR4 DRAM (with maximum support for up to 16GB RAM). Notably, both laptops run Windows 10 out of the box. For storage, the devices ship with 1TB HDDs. Powering the show on these machines are three-cell batteries.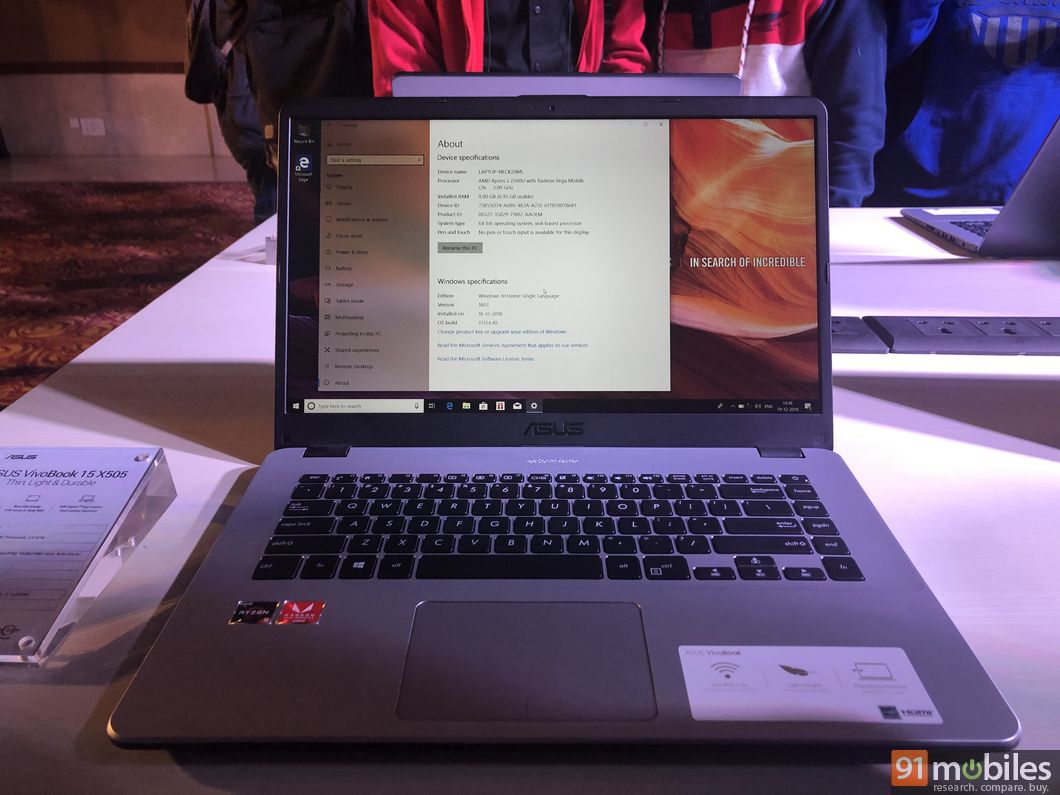 Initial impressions
The VivoBook has been made available by the company at an affordable price between Rs 30,990 and Rs 35,990, whereas the F570 carries a price tag of Rs 52,990 by the company. Both laptops will be available exclusively from Paytm Mall for the first month after launch. Overall, the new laptops from ASUS definitely present themselves as good options in their respective price segments, and it's interesting to see that they come powered by AMD's Ryzen CPUs. However, there are some minor issues that we noticed in our initial time with the portables. We will however, reserve our judgement on these aspects and day-to-day performance for the full review, so stay tuned.