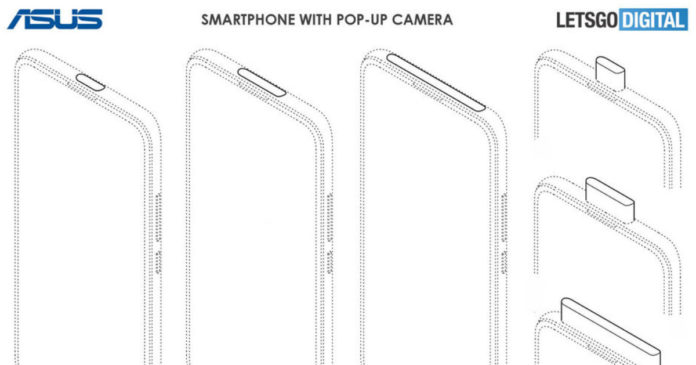 "The revealed patent suggests that these are the camera mechanisms that may be used in upcoming Zenfones by ASUS."
ASUS has been granted patent for front camera mechanisms on a smartphone, by the European Union Intellectual Property Office (EUIPO). Spotted by Let'sGoDigital, the patents reveal multiple formats and designs for smartphones with minimal bezels, and hidden camera mechanisms. The patent details two primary formats — the first, a pop-up mechanism that has been shown in multiple sizes and presumably with a varying range of utilities, and the second, the hole-in-display format.
It is important to note that while neither are strictly new to the smartphone industry, and other manufacturers have already introduced smartphones in the commercial space with such features, ASUS may yet find a wider suite of utilities for the pop-up method. The pop-up sizes differ from a small enclosure at the centre of the top edge, which only has enough space to house a camera unit. The second type of pop-up is a mid-sized enclosure, which may provide room for a multi-unit front facing camera module. The third type shown in the patent here is that of a large enclosure, which pretty much takes up the entire top edge. This may be used to house a front imaging setup as well as facial recognition sensors.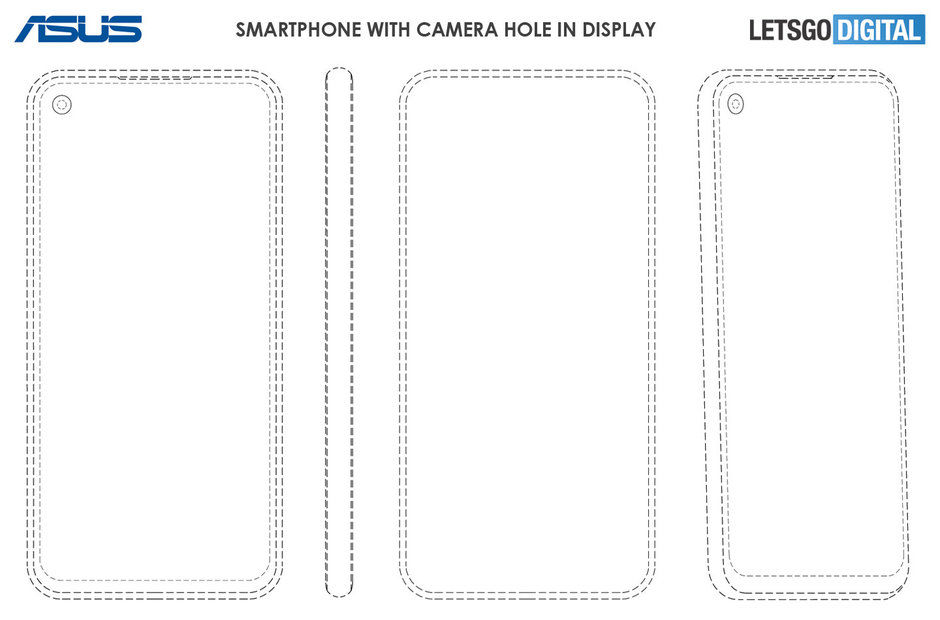 The second illustration in the patent shows an in-display camera, similar to the Samsung Galaxy A8s and Huawei Nova 4. While in-display cameras do look quite neat and open up more real estate for usage in other tasks, it remains a comparatively more expensive affair as of now, and it will be interesting to see when ASUS eventually uses it in a commercial smartphone. ASUS is reported to have declared its focus on gaming smartphones going forward, and using such camera mechanisms may help the Taiwanese company in providing a competent overall package.
Elements like a pop-up or sliding mechanism in smartphones look fairly impressive. However, they suffer from vulnerabilities such as the possibility of malfunctioning, succumbing to hardware flaws and the lack of ingress protection. As of now, the OPPO Find X (first impressions) and the more recent Lenovo Z5 Pro have showed off the sliding camera mechanism, although their long-term durability remains to be tested.