"ASUS has sent an email to its fans stating that supply chain issues due to Coronavirus has led to the ROG Phone 2 being temporarily out of stock"
The Coronavirus outbreak in China is increasingly taking a heavy toll on all sectors. Given that China is one of the biggest manufacturing and assembly hubs for the world of smartphones, the viral outbreak was bound to have had an impact on the world of technology as well with a recent report suggesting that the virus would cause a delay in the launch of Samsung Galaxy S20 accessories. Now, ASUS has stated, in an email to its fans and subscribers, that "the disruption in supply chain caused by the prevailing situation in Asia" means that its production and supply chain is no longer as streamlined as it would otherwise be. The result? The acclaimed ASUS ROG Phone 2 is now out of stock, at least until further updates.
This means that Indian smartphone buyers looking for a dedicated gaming phone, who would have otherwise kept the ROG Phone 2 in consideration, will not be able to get their hands on the device until the situation of Coronavirus infections improve in China. 91mobiles can confirm that the device is presently out of stock on Amazon India, while Flipkart still appears to have stock of some units as it is still on sale and available. However, this is likely thanks to leftover inventory, and the phone will go out of stock once it runs out. If it is imperative for you to buy the phone, we suggest you make your purchase right away, or alternately, hold back until normal services are restored in supply and assembly chains in China.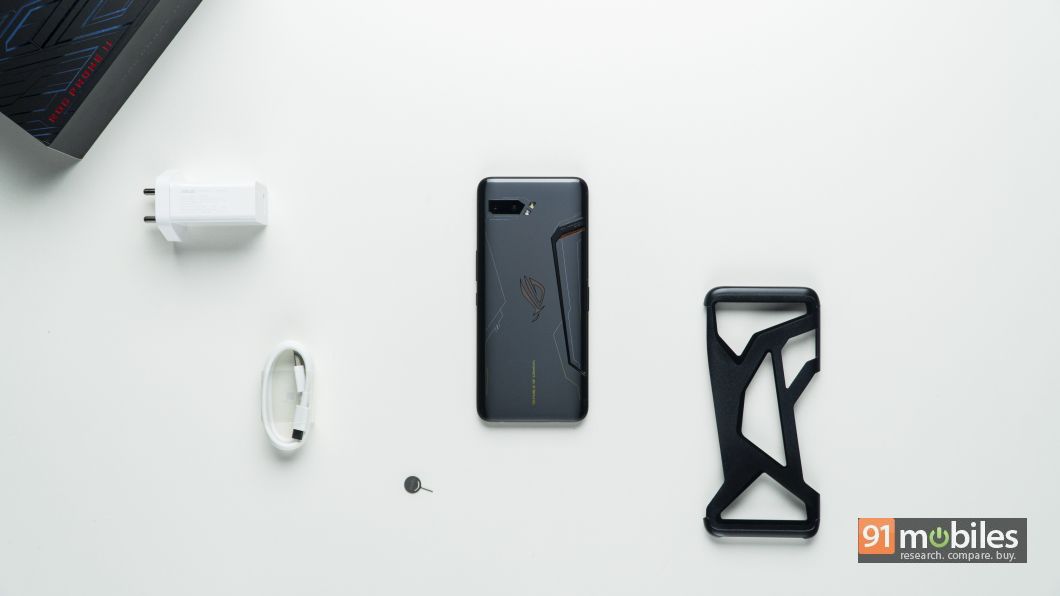 ASUS' full email to its patrons states, "Dear Fans, We know you've been excited to get your hands on the ROG Phone 2. While we have had steady availability for long, but due to the disruption in supply chain caused by the prevailing situation in Asia, ROG Phone 2 will face a temporary shortage. Rest assured we are working hard to ensure that your favourite gaming smartphone will be back in stock soon. We shall keep you updated."
The situation was not out of expectations, as the Coronavirus toll keeps on increasing in China and the country increasingly goes into lockdown. Electronics giant Samsung has also felt the heat, with its financial figures taking a hit because of the Coronavirus outbreak. The ASUS ROG Phone 2 is the latest in the world of technology to become a victim as well, and going by the present conditions, the situation may take quite some time before it shows signs of improvement and recovery.