"The ASUS ROG Zephyrus S and the Strix Scar II laptops will be available with 15-inch and 17-inch displays, as well as NVIDIA GeForce RTX 2070 or 2080 GPUs."
ASUS is all set to update two of its laptops from the Republic of Gamers (ROG) lineup, namely the ROG Zephyrus S and the ROG Strix Scar II. The two ASUS ROG laptops will be available for purchase from January 29th, which is when all NVIDIA RTX-powered laptops from all OEMs would be introduced in the market. If you happen to be on the lookout for gaming laptops with the latest ray tracing GPUs from NVIDIA's stable, you can get either the Zephyrus 15-inch (GX531) and 17-inch (GX701), or even the Strix Scar II 15-inch (GL504GW) and 17-inch (GL704GW) — both with choices of NVIDIA GeForce RTX 2070 or 2080 GPUs.
The two ROG laptops, the Zephyrus S and the Strix Scar II, offer two types of bodies with clearly spelled out intentions. The ASUS ROG Zephyrus S offers the full specifications of a gaming laptop, without the usual amount of bulk and clunky nature that makes them more like desktop replacement options that can be sometimes taken around. Instead of this, the Zephyrus S is super slim and portable, measuring 16mm in thickness, while offering a top of the line CPU, and now even NVIDIA's latest RTX GPUs.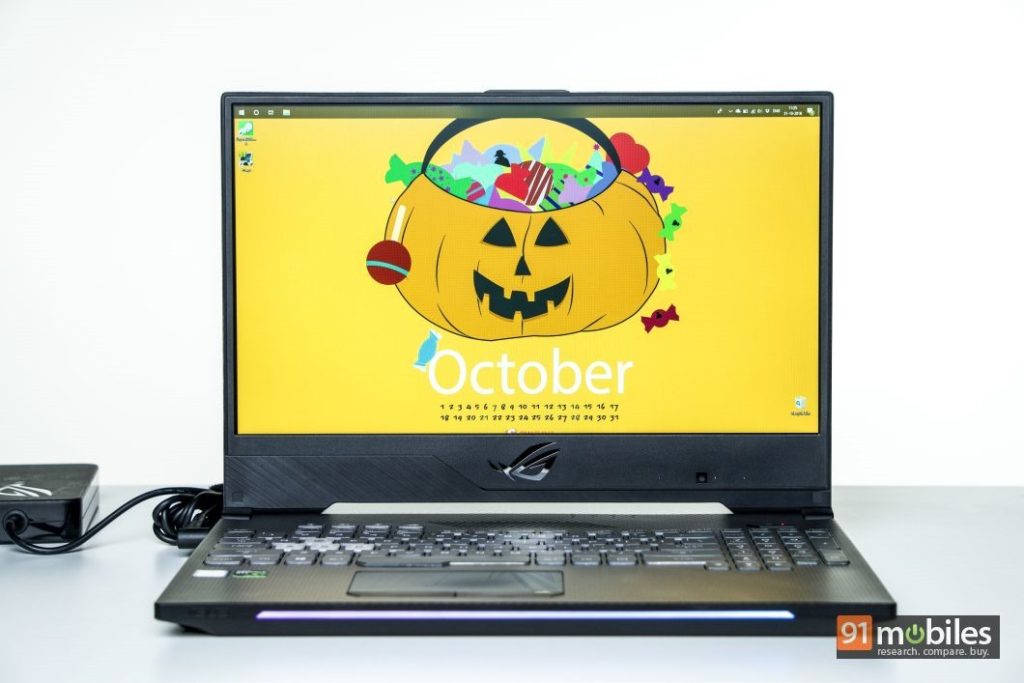 The ASUS ROG Strix Scar II, meanwhile, does not look particularly exciting or inspiring, using a rather bulky body that is nowhere close to being as aesthetically appealing as the Zephyrus. Nevertheless, the Strix Scar II offers excellent gaming performance, and unlike the Zephyrus, also offers good battery life and better heat dissipation performance. Both the laptops could be purchased with up to NVIDIA GTX 1080, the best of the previous generation GPUs.
With the RTX 2xxx series, NVIDIA has brought its Turing architecture to consumers, along with real-time ray tracing performance that brings even more realistic lighting, shadows and motion on screen. With all this on board, the upcoming Zephyrus S and Strix Scar II are going to be pretty expensive as well. The 15-inch ROG Zephyrus S will cost you $3,700 (approx. Rs 2,63,100), and the 17-inch one with RTX 2080 will cost a whopping $5,000 (approx. Rs 3,55,600). The ROG Strix Scar II 15-inch will cost $3,500 (approx. 2,48,900), while the 17-inch one will cost $3,600 (approx. 2,56,000).
The January 29th launch for the two laptops will be held worldwide, although its availability in India will be delayed by some time. As of now, there has been no word on when these laptops will be put up for sale in India.