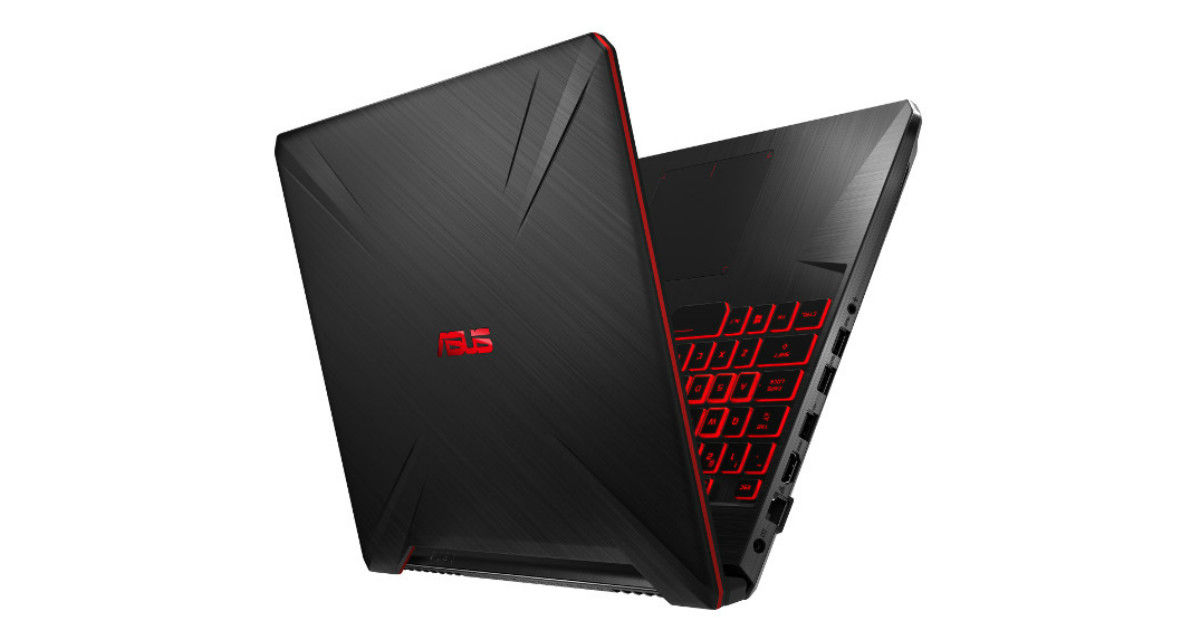 "ASUS' ultra durable gaming laptops get up to 17.3-inch full-HD displays, 32GB DDR4 memory, 1TB SSHD storage, and even dedicated number keys."
ASUS has launched its latest laptops in the ultra-durable TUF series, this time under the TUF Gaming sub-vertical. The ASUS TUF Gaming brings extremely durable chassis specifications, with MIL-STD-810G rated durability and sturdiness against crashes and falls. The new laptops include multiple SKUs of ASUS TUF Gaming FX505DY and TUF Gaming FX705DY, and the pricing starts from Rs 59,990.
In terms of specifications, both new laptops are powered by the AMD Ryzen 5 3550H APU, which is a system-on-chip processor that runs on four AMD Zen+ cores at a base clock speed of 2.1GHz and turbo-boosted speed of 3.7GHz. This is combined with the integrated AMD Radeon RX Vega 8 integrated GPU, and configurations of up to 32GB DDR4-2400 RAM. The laptops include AMD Switchable Graphics option, and the AMD Radeon RX 560X 4GB GDDR5 dedicated graphics solution for gaming performance.
The new ASUS TUF Gaming laptops are available in two colour trims — Red Matter and Gold Steel. While the former uses only red LED backlighting for the keyboard, the latter features a full LED backlit keyboard with customisable lighting. Both the laptops get full keyboards, with dedicated number keys. Both the laptops also get two USB 3.1 Gen 1 ports, an HDMI 2.0, an Ethernet port and a 3.5mm combo port. The two laptops are also Wi-Fi 5 standard compliant, but misses out on the latest 802.11ad (Wi-Fi 6) standard that would have delivered even lower network latency.
The ASUS TUF Gaming FX505DY features a 15.6-inch IPS-level anti-glare full HD display with 60Hz refresh rate. In terms of storage, the options include up to 128GB SSD and a 1TB SSHD. It gets a 48W-hr battery that is rated for 7 hours of full HD video playback and weighs 2.2kg. The TUF Gaming FX705DY, meanwhile, features a 17.3-inch IPS-level anti-glare full HD display with 60Hz refresh rate. There are no SSD options for this laptop, as it can only be configured with a 1TB SSHD. The TUF Gaming FX705DY holds a 64W-hr battery pack that is rated to offer six hours of video playback and weighs 2.7kg.
Both the laptops are available in India starting today. The pricing for ASUS TUF Gaming FX505DY starts from Rs 59,990 with the SSHD, while the FX705DY starts from Rs 69,990. Interestingly, the FX505DY will be only available on Amazon.in, while the FX705DY will be present across all online and offline ASUS retailers.