"The latest PC Compute Stick from ASUS will cost $129"
A really small product category that has been on the rise off late is the PC on a stick. These small HDMI sticks when connected to a TV or a compatible monitor, turn them into a full blown computer. ASUS has also jumped into the bandwagon, and announced the VivoStick which comes forth as a competitor to the Intel Compute Stick (overview).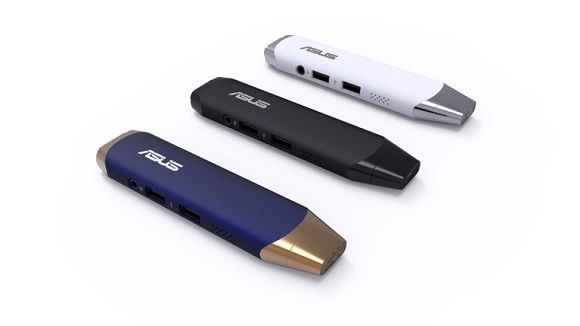 The Asus VivoStick runs a full version of Windows 10 and is powered by an Intel Cherry Tail Processor mated to 2GB of RAM. It makes use of Intel graphics. There's 32GB of internal storage present on the stick. But that's not all, ASUS has also managed to squeeze in two USB ports alongside a headphone jack. It further gets Bluetooth 4.0 and Wi-Fi 802.11n support.
The VivoStick weighs merely 70 grams and has its dimensions as 138 x 34 x 15mm. The device has been priced at $129 (roughly Rs 8,500). Blue, black and white are the three colours it will be available in. ASUS hasn't mentioned as of now as to when will the VivoStick go on sale but we can expect an announcement regarding the same soon.