"The update improves Super Night and HDR+ Enhanced modes and adds controls to the volume buttons, while also improving stability of the rotating camera"
ASUS has continued with the trend of rolling out an immediate firmware update soon after launching its latest smartphone, the ASUS ZenFone 6. The rather unique smartphone, which lies in the premium smartphone band, has a single camera module with a dual-camera setup, which rotates upward to double as a front-facing camera as well. The first Asus Zenfone 6 update primarily addresses this very module, adding multiple software-based improvements to the performance of the camera.
The software update, bearing firmware version 16.1210.1904.115, began rolling out two days ago and is being introduced to all ZenFone 6 devices across the world in stages. In terms of the changelog, the update claims to improve the overall quality of photographs captured by ASUS' Super Night and HDR+ Enhanced modes through better software tuning. It also reportedly improves the speed of image processing, which is always a tricky issue when it comes to night photography as well as taking any photographs in HDR modes. It remains to be seen how effective these claimed improvements turn out to be, seeing that they are mostly tweaks to the image processing algorithms, while the hardware understandably remains the same.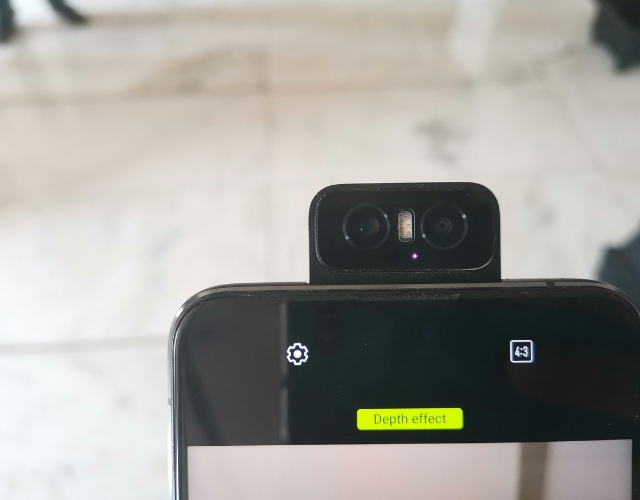 Furthermore, the firmware update adds multiple functionalities to the volume buttons of the smartphone. Now, the volume buttons can be used to adjust the degree of inclination or rotation of the primary camera module. Users can alternatively assign the buttons to either take photographs or digitally zoom into a subject, depending on convenience. If assigned to control the movement of the module, users can alternatively assign the 'Take Photo' function to the smart button on the ZenFone 6. The update also reportedly makes the rotational movement of the camera module steadier, which should technically impact the longevity of the module as well.
The ASUS ZenFone 6 also gets a new default wallpaper and ringtone with the new update, while certain regions will also get optimisations for VoLTE network reception. As stated before, the update is being rolled out in phases. Users of the new ASUS ZenFone 6, who have not received the update so far, can check for it manually by accessing the System Updates option within the Settings menu.