"The Powerbeats 4 offers the same audio prowess as the Powerbeats Pro, and can offer 1.5 hours playback time in 5 minutes of charging."
Beats, which now functions pretty much as an Apple brand, has unveiled its latest generation of wireless earphones, dubbed Powerbeats 4. The fourth generation of Powerbeats follows up on Powerbeats 3 and Powerbeats Pro and offers wireless audio with a connecting cable joining the two earbuds. This will be a key difference since Beats has already transitioned to the true wireless format with the Powerbeats Pro. However, the Powerbeats 4 does offer a good balance between features, audio performance and price, and is being marketed at $150 (~Rs 11,100).
In terms of performance, it has the same driver configuration as the Powerbeats Pro and is powered by the Apple H1 chip inside. This means that in terms of connectivity, the Powerbeats 4 will offer just as seamless connectivity as the AirPods lineup from the Apple brand. One of the biggest game-changers for the true wireless earphones industry was the Apple H1 chip and how seamlessly it worked, setting them apart from the rest of the true wireless earphones industry that largely uses third party connectivity chipsets.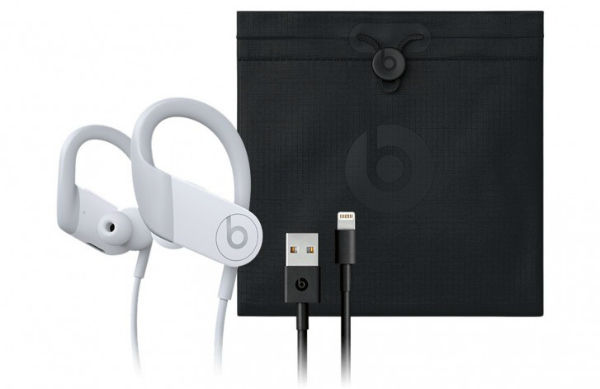 The Powerbeats 4 also come with IPX4 sweat resistance, gearing them for the gym and exercise-time usage. It is also rated for longer overall usage time, with the battery life pegged at 15 hours of playback duration. This is up from 12 hours of rated playback on the Powerbeats 3, and nine hours on the Powerbeats Pro. The Powerbeats 4 also comes with a 'Fast Fuel' feature, which can give you 1.5 hours of audio playback in just five minutes of charging. The Powerbeats 4 charges through a Lightning connector, with a Lightning to USB-A cable including along with a travel pouch for the earphones.
The use of the Apple H1 chip inside means that the Powerbeats 4 will also get native, handsfree access to Siri. It also gets an audio sharing feature, using which users can connect up to two Powerbeats 4 earphones to the same iPhone and share their sound with their companions. Users can access audio sharing with other Powerbeats earphones, and also a Powerbeats pair with and AirPods. This can be beneficial for listening to the same audio source when travelling. The Powerbeats 4 will be available in the US beginning March 18th and will be sold in black, white and red colours.