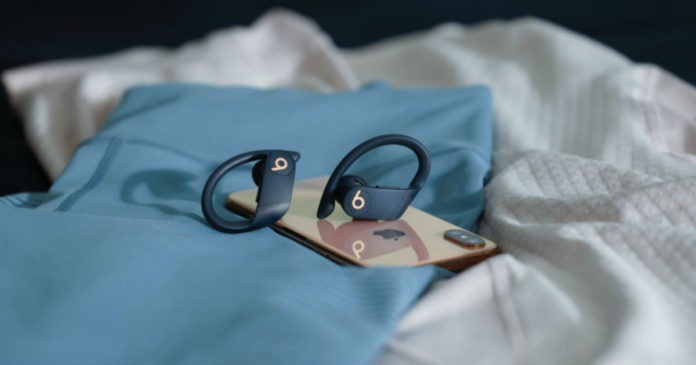 "The new pair of earphones are designed to provide a great fit in the ears, even during heavy workouts."
After numerous leaks, the Powerbeats Pro true wireless earphones have finally been launched. Priced at $249.95(Rs 17,200), the Powerbeats Pro earphones are significantly more expensive than the second-generation Apple AirPods, with which the new audio product shares many similarities. The Powerbeats Pro are powered by the same Apple H1 chip that powers the new AirPods, which means that the overall audio might be similar, subject to how the speakers are configured inside. Beats has not revealed the exact specifications but stated that the Powerbeats Pro are similar in configuration to the AirPods 2.
The main draw of these earphones is the overall fit. Beats claims that the Powerbeats Pro are designed to give the perfect in-ear fit, which holds on to its place in a snug yet tight manner. This means that the earphones should not fall off even during swift runs, and hardcore workouts. Strangely, although Beats states that it is sweat and water resistant, it does not specify the overall ingress protection (IP) rating, which most comapnies share these days. The earphones are also claimed to be lightweight, which in theory should make these earphones comfortable for long time wearing.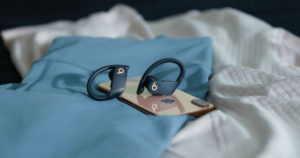 Beats also states low distortion and great dynamic range of sound on the Powerbeats Pro, but again refrains from revealing the exact specifications. While it is possibly going to be similar to the AirPods 2, we cannot know for sure — a very typical Apple product strategy. Passive noise isolation is also expected to be better than on AirPods 2, which struggles with it due to the build.
Beats has claimed that the Powerbeats Pro is rated for nine hours of playback time, which is quite good for a pair of true wireless earphones. The Powerbeats Pro gets a charging case, which can recharge it for three full cycles, providing an average of 24 hours of continued playback time. However, unlike the AirPods 2, the Beats Powerbeats Pro does not get a wireless charging case, despite the high price. The earphones can be charged super fast, with only five minutes of charge reportedly providing 1.5 hours of playback time, and 15 minutes of charging providing 4.5 hours of playback. This can prove to be a big draw for buyers.
The Beats Powerbeats Pro forms a good alternative for the AirPods 2, but the $250 (Rs 17,200) pricing may eventually turn out to be prohibitive for buyers.