"5-camera phones are becoming commonplace, with Xiaomi and Nokia already launching the first models in the industry with five rear cameras"
Phones with 5-camera setup, just like triple or quad rear cameras, don't come as a surprise. Brands, in an attempt to outdo the competition, have been striking every possible cord, including multiple-camera setup, to make the best possible smartphone. Nokia started the proceeding of launching the world's first 5 camera phone last year, which was soon followed by Xiaomi. This year Samsung, Huawei, and more are also expected to join the bandwagon of 5-camera smartphones.
Before we put together the list of best 5-camera phones available today, let's understand the intricacies of the array of sensors. Multiple camera setup has helped OEMs stack different sensors/ lenses such as macro lens, ultra-wide angle, telephoto, monochrome, and depth sensor into the thin shape of smartphones. Each sensor/ lens comes with additional photography capabilities. The telephoto lens, for example, allows users to capture zoomed shots, while the macro lens is for subjects placed unusually close to the camera. That said, a smartphone with an array of sensors doesn't need to deliver better results than its counterpart, rather it gives you a lens to shoot in every scenario. The idea, essentially, is to bridge the gap between the quality of images taken with phone cameras and DSLRs.
Here are the best available 5-camera phones to consider:
List of best 5-camera phones
Mi Note 10 series
Xiaomi's Mi Note 10 series is a camera beast. The handsets, comprising of Mi Note 10 and Mi Note 10 Pro, are the rebranded version of the Chinese Mi CC9 Pro that pack 5-camera setup on the back with a gargantuan 108MP Samsung HMX primary sensor. This is paired with a 12MP f/2.0 2x telephoto lens, 5MP (8MP upscaled) f/2.0 5x lens, 20MP f/2.2 ultrawide camera, and 2MP f/1.2 dedicated macro lens.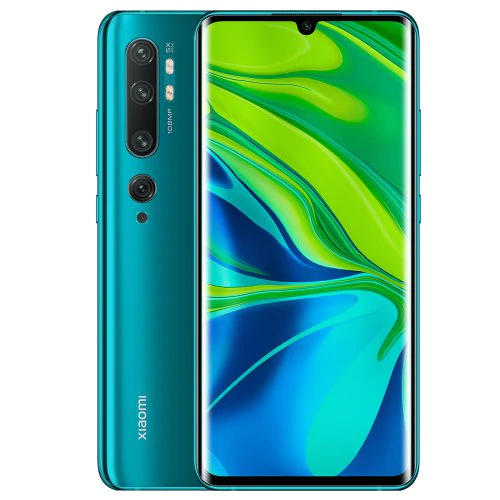 The rest of the specifications of Mi Note 10 series don't disappoint either. The phones pack a 6.47-inch ArcAMOLED full-HD+ display, in-display fingerprint scanner, and 8nm Snapdragon 730G octa-core chipset, coupled with Adreno 618 GPU, 6GB RAM, and 128GB UFS 2.1 storage. While the Mi Note 10 Pro gets 8GB RAM and 256GB storage. The handsets house a 5,260mAh battery with 30W fast-charging support and run MIUI 11 based on Android 9.0 Pie out of the box.
Nokia 9 PureView
The Nokia 9 PureView is the world's first 5-camera phone. The setup is a bit different from Mi Note 10 series. The handset sports five 12MP sensors with Carl Zeiss optics placed in a circular setup on the rear panel. These consist of two RGB sensor and three monochrome sensors with f/1.8 aperture and auto-focus. The front camera of the phone ships with 20MP shooter for selfies and video chats.
Apart from this, the Nokia 9 PureView rocks a 5.99-inch pOLED QHD+ display, Snapdragon 845 processor, 6GB RAM, and 128GB storage onboard. Other highlights of the Nokia 9 PureView includes stock Android 9.0 Pie, 3,320mAh battery, fast charging support, wireless charging, and in-display fingerprint scanner. This 5-camera phone is now available in India at a price tag of Rs 34,999.
Huawei Mate 40 Pro
Huawei's upcoming Mate 40 Pro is also expected to be a 5-camera phone. The company has acquired a patent of the phone, which shows a setup of five cameras in the circular camera module at the back. The setup looks similar to Huawei's last year Mate 30 Pro, which came with quad-camera setup.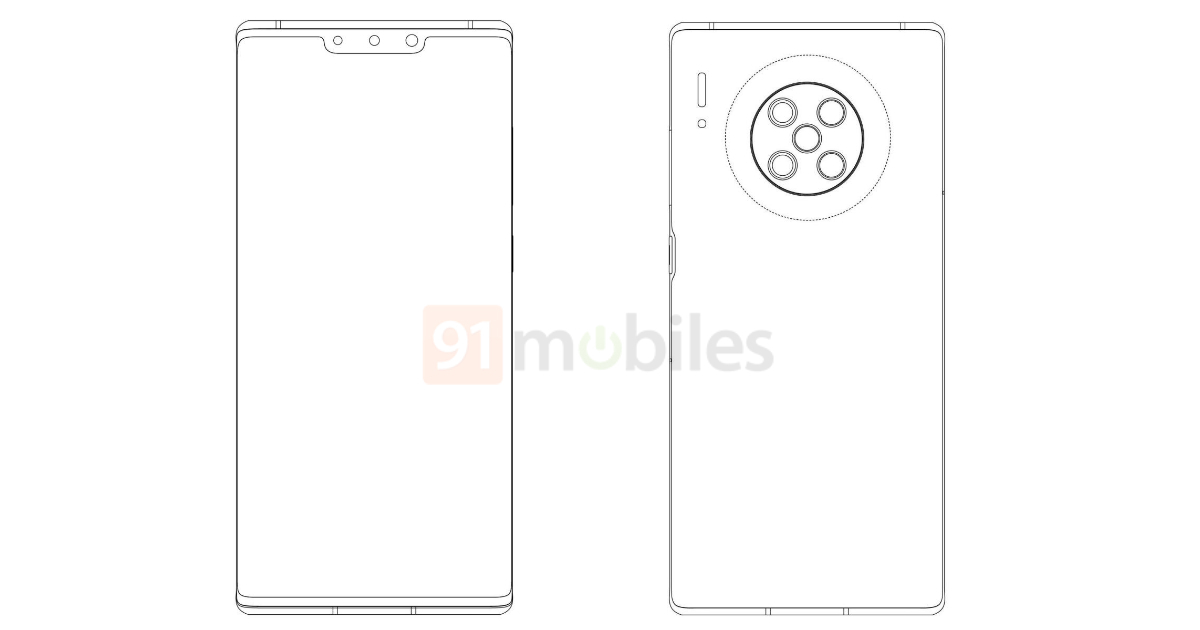 That's not all, the Mate 40 Pro may also house three cameras on the front for selfies and video chat. That makes a total of eight cameras on the phone, the highest on any smartphone yet. That's basically all we know about the Huawei Mate 40 Pro at the moment. The handset is expected to break covers in the second half of 2020.
That's all the 5-camera phones that we know of so far and we will keep updating this list as more models get launched.