Highlights
The best air purifiers under Rs 10,000 should fit the bill for small rooms and apartments
Air purifiers under Rs 20,000 and under Rs 40,000 come with more coverage area and additional benefits
You can get air purifiers in India with features such as app connectivity, OLED display, and touch controls
With more than 10 Indian cities in the list of top 20 most polluted cities in the world, as per WHO, an air purifier is a must whether you're at home or in the office. The best air purifier is one that can efficiently clean the air of a given area without taking much space while keeping the noise decibel level as low as possible. We've compiled a list of the best air purifiers across price ranges, designed to be compact yet powerful and to clean the air in the room within a short span of time. Brands such as Xiaomi, Dyson, Philips, Panasonic, Honeywell, Kent, and Atlanta Healthcare are on top of buyers' minds when they are looking to buy the best air purifiers in India.
Before we get down to the list of the best air purifiers in India, here's a quick explainer on elements that make an air purifier worth buying. There are no formal standards on buying air purifiers in India yet but do keep these points in mind when you are out looking to purchase one.
Pre-filter – This is used to filter out the PM10 particles – PM10 refers to large particulate matter (10 micrometers in size).

HEPA filter – It's the most important component of an air purifier as it filters the PM2.5 particles. PM2.5 is the finer particulate matter (2.5-micrometre in size) that is small enough to enter the lungs undetected and cause long-term damage.

Activated carbon filter – The filter traps gases and removes the odour. It should be noted that while the pre-filter can be washed (much like the pre-filter of an AC), the HEPA filter cannot be washed and must be replaced.

CADR or Clean Air Delivery Rate – This is the speed at which an air purifier cleans the air in the room (measured in cubic meters per hour or m3).

Size – An air purifier that has a larger coverage area than the room you're going to use it in is more effective, consumes less energy, and will be quieter. So make sure you have the right dimensions of the room in mind before you make the purchase.

Whatever else you get are just brownies on top. These include remote control, wireless connectivity, humidifier, and display, among other things.
Best air purifiers under Rs 10,000
1. Mi Air Purifier 3 – Rs 9,999
Highlights
380-cubic meter per hour

OLED screen

Smart air purifier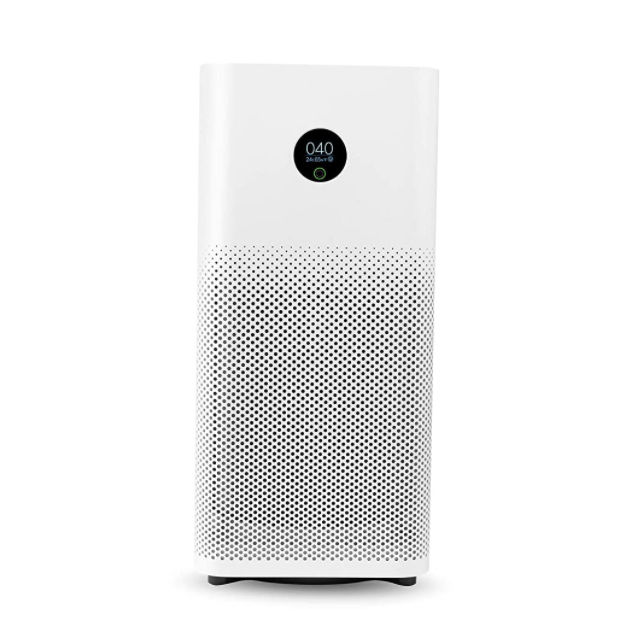 Mi Air Purifier 3 is an absolute no-brainer for anyone looking to buy an affordable air purifier. The device comes in a squarish form factor, touch-sensitive OLED display, and a clean air delivery rate (CADR) of 380-cubic meter per hour. The device uses a true HEPA filter to remove dust and odour from the air, which you can monitor in real-time with a light ring that indicates red (if AQI is above 150), orange (between 75 and 150), and green (when the AQI goes below 75). The screen allows you to switch modes between auto, night, and manual, and displays AQI, temperature, and humidity. Other highlights of this air purifier under Rs 10,000 include Wi-Fi connectivity, voice assistants like Amazon Alexa and Google Assistant support, and Mi Home app compatibility.
2. The Sqair – Rs 8,499
Highlights
Stylish

140 days filter life

430 sq ft coverage area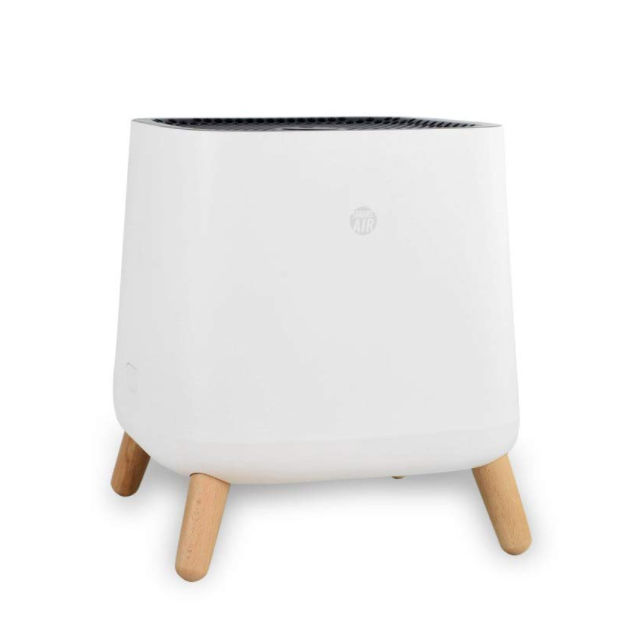 The Sqair is among the most stylish air purifiers under Rs 10,000 out there. The device can also efficiently clean the air of bedrooms and living rooms up to 430 sq feet in size. It's said to have a thick HEPA filter to capture mould, viruses, bacteria, PM2.5, and pollen. The filter can "ideally last up to 140 days." Additionally, the Sqair has a CADR rating of 315 cubic meters per hour and noise level as low as 53 dB.

3. TruSens Z-1000 Air Purifier – Rs 9,499
Highlights
Ideal for small rooms

Four-stage filtration

Touch controls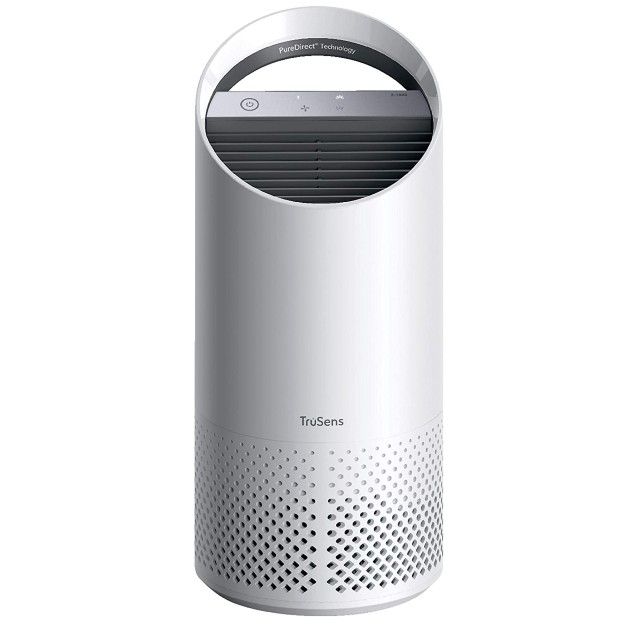 If you're looking for an air purifier for a small room or apartment, TurSens Z-1000 should fit the bill. The air filter under Rs 10,000 has a coverage area of 250 sq ft as well as 360-degree air suction. The device has a four-stage filtration process comprising DuPont, HEPA, carbon filter, and UV sterilisation to capture pollutants such as allergens, volatile organic compounds (VOC) gases and microscopic particles. Lastly, the TruSens Z-1000 air purifier has a maximum fan speed of three and comes with touch controls.
4. Eureka Forbes – Rs 8,999
Highlights
Six-stage filtration

H1N1 swine flu resistant filter

602 sq ft coverage area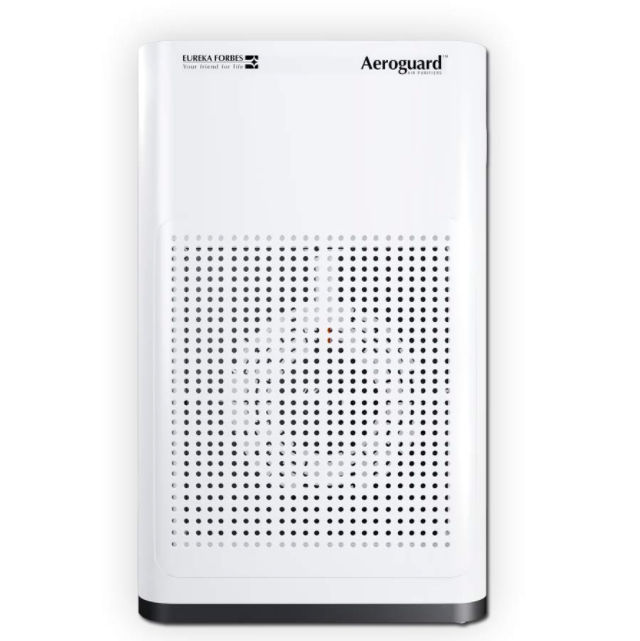 Eureka Forbes is the only air purifier under Rs 10,000 with a six-stage filtration process. The purifier is ASI (Asthma Society of India) certified and comes with a unique H1N1 Swine Flu resistant filter, lung filter, anti-bacterial filter, and HEPA to offer complete protection. The Eureka Forbes is ideal for bigger rooms, up to 602 sq ft in size. It has a front-facing air suction grill, while the outlet atop, which means you can place the purifier in any corner of the room. Other highlights include child mode, auto-mode, timer, silent mode, and multi-colour air quality indicator, among other things.
5. Sharp Air Purifier – Rs 9,800
Highlights
Dual purification mode

H14 Hepa filter

Sleep mode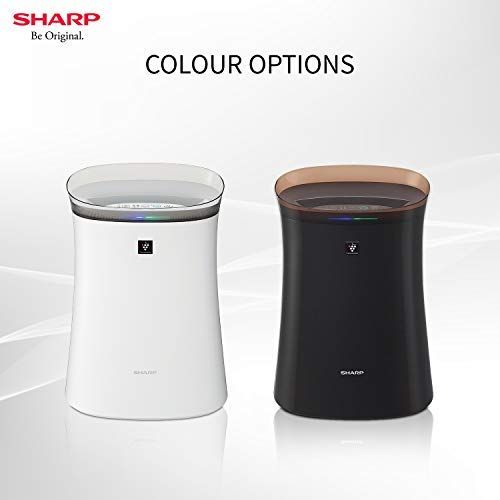 Sharp Air Purifier works on dual purification mode and has among the highest grades H14 HEPA filter to trap even the finest pollutant from the air. It also features a carbon filter and a pre-filter to trap bad odour and bigger particles respectively. Sharp claims that its air purifier under Rs 10,000 can clean and purify the air four times in one hour of a room under 200 square feet. There are sleep modes and LED lights for real-time pollution indicators as well.
6. Mi Air Purifier 2C – Rs 5,999
Highlights
Affordable

Dual-stage filtration technology

63dB Noise Level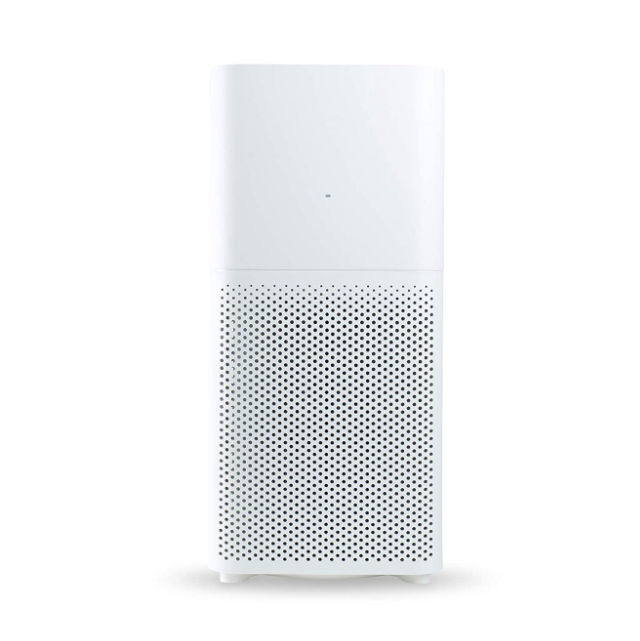 Most affordable air purifier.