Highlights
There are a few good affordable air purifiers under Rs 10,000 in India
Xiaomi, Philips, Eureka Forbes, and more offer low-cost air purifiers
Some of these air purifiers come with features like real-time air quality indicator LED HEPA filters, and more
Several parts of India are currently seeing extreme levels of air pollution combined with the ongoing coronavirus pandemic, making it more important than ever to own an air purifier. Luckily, you can find several good air purifiers under Rs 10,000 in India for those looking for an affordable product. These air purifiers come from brands like Xiaomi, Philips, Eureka Forbes, and more. Here's a look at some affordable air purifiers under Rs 10,000 that can help you with rising air pollution and yes, even the coronavirus.
Also read: Dyson Pure Hot+Cool air purifier long term review
Mi Air Purifier 3: Rs 9,999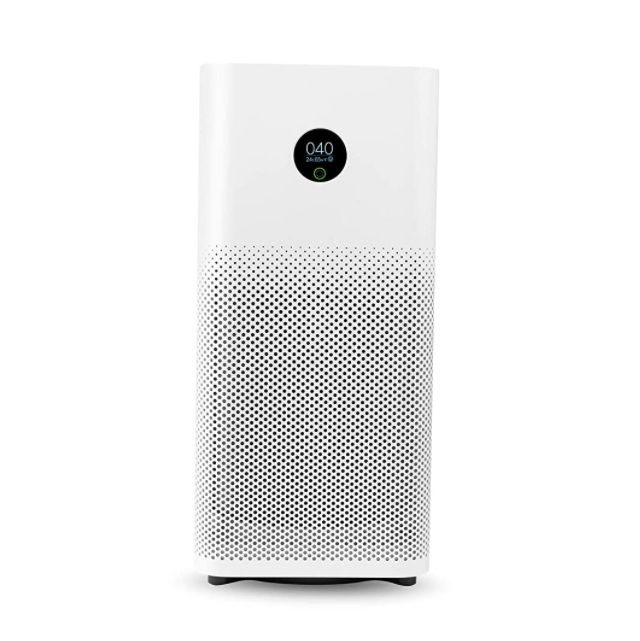 Xiaomi's vast repertoire of smart devices also includes an air purifier called the Mi Air Purifier 3. You can easily control it via the included touch panel that lets you control a host of parameters like operation mode, AQI (air quality index), and more. Wi-Fi connectivity is made possible through the Mi Home app. Additionally, it can also be configured to work with virtual assistants like Alexa. The Mi Air Purifier 3 also comes with an indicator that changes colour according to ambient air quality and it comes with a true HEPA filter to remove dust and odour from the air. It can output up to 380 cubic meters of clean air per hour, making it ideal for use in guest bedrooms.
Sharp Air Purifier: Rs 9,800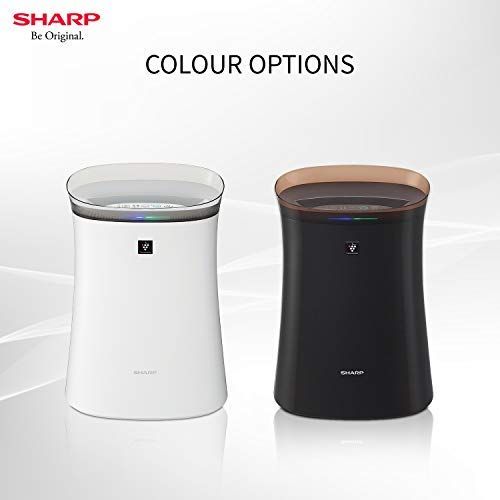 While the Sharp Air Purifier might not have the bells and whistles of the similarly-priced Xiaomi offering, it comes with several exciting features such as a carbon filter, pre-filter trap, and H14 HEPA filter. It also runs what Sharp calls Haze Mode, allowing it to operate in areas with high air pollutant levels. Some of its other features include an indicator LED, sleep mode, and a deodorizing filter. It can output up to 240 cubic meters of air per hour, making it ideal for ~200 sq.ft rooms.
TruSens Z-1000 Air Purifier: Rs 9,499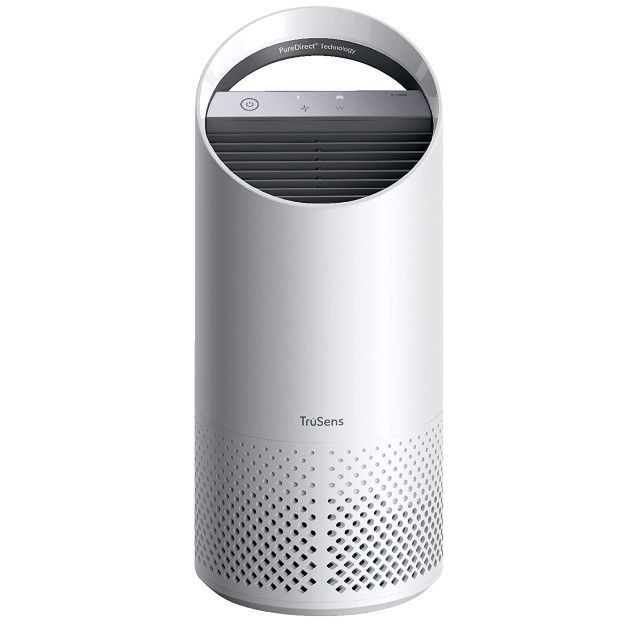 Much like the Sharp Air Purifier, the TruSens Z-1000 Air Purifier is ideal for smaller rooms. Its Pure Direct technology splits air into two streams, which makes the process of cleaning air quicker and more efficient. The TruSens Z-1000 Air Purifier's filter has four levels of filtration and can safely dispose of allergens and irritants. Furthermore, it also uses ultraviolet rays to kill any bacteria or viruses present in the air.
Eureka Forbes Aeroguard: Rs 8,999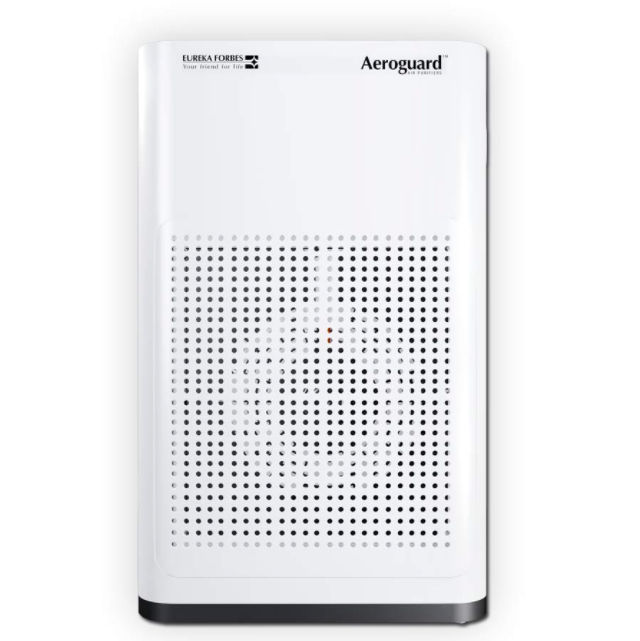 Don't let the Eureka Forbes Aeroguard's simple aesthetic fool you. It may not be much of a looker, but it is one of the few air purifiers in India that comes with a six-stage filtration system. Apart from regular pollutants and bacteria, the Eureka Forbes Aeroguard can also kill the dreaded H1N1 virus. It is a must-have for Asthma patients, as it is certified by the Asthma Society of India (ASI). Furthermore, it can be used in rooms up to 602 sq.ft in size. Eureka Forbes also claims that its filter can operate for up to 3,000 hours before it needs to be changed.
The Sqair: Rs 8,499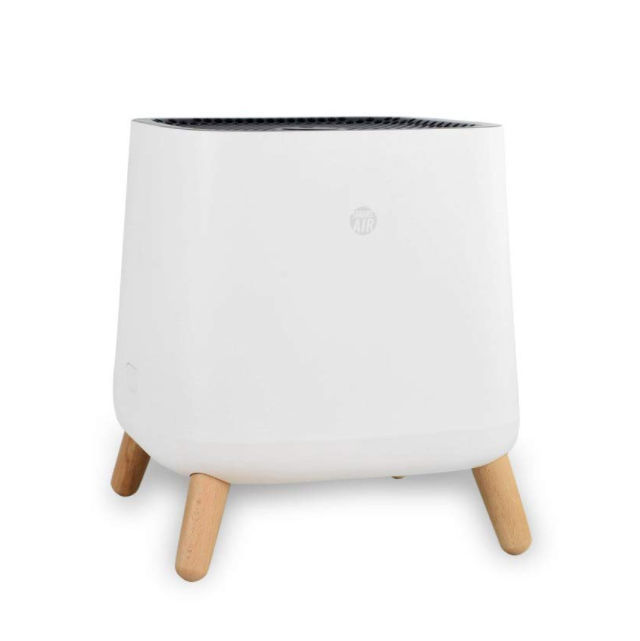 Despite its somewhat odd-looking shape. The Sqair air purifier is one of the best you can buy at this price point. It can operate in rooms up to 430 sq ft in size, output up to 315 cubic meters of air per hour, and blend in perfectly with your furniture, all while operating at whisper-quiet speeds. The Sqair's HEPA filter can keep all kinds of pollutants, allergens, and pathogens out for up to 140 days before it needs changing.
Philips AC 1215/20: Rs 6,818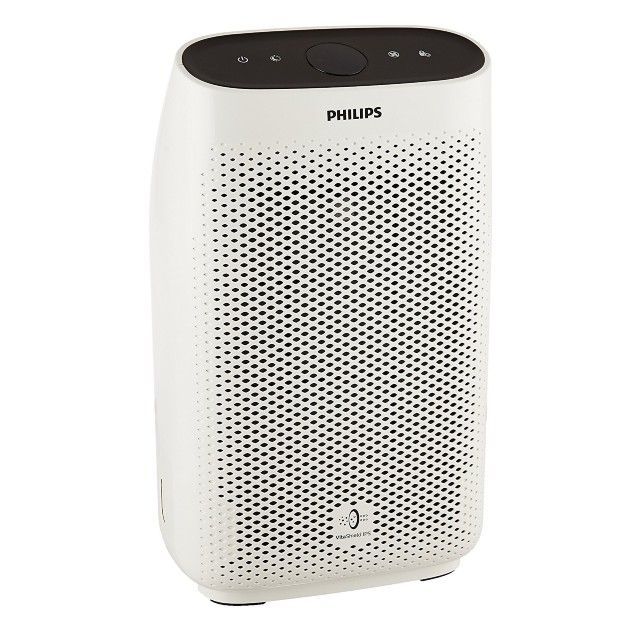 The Philips AC 1215/20 is one of the more affordable air purifiers out there. It can output up to 270 cubic meters of air per hour, making it ideal for operation in smaller rooms. Despite its affordable price, you get a host of features like a real-time air quality indicator, a low-power mode for quiet operation, and a child lock.
Mi Air Purifier 2C: Rs 5,999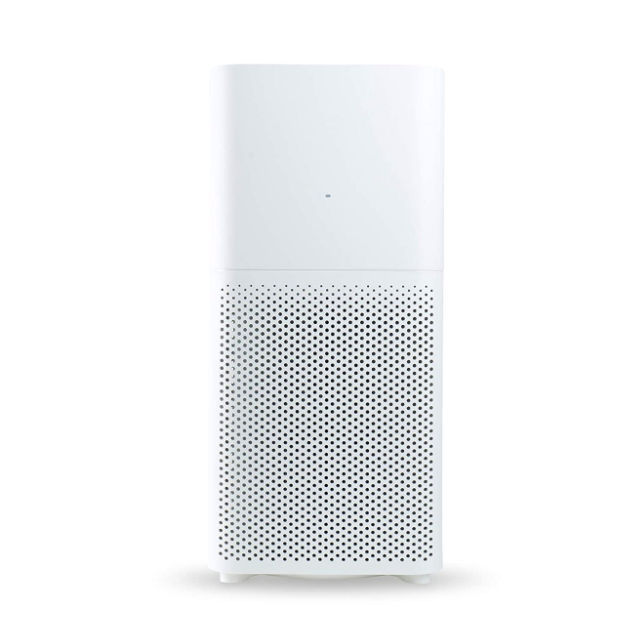 Retailing at just Rs 5,999, the Mi Air Purifier 2C is the most affordable air purifier on this list. Unlike the higher-end Mi Air Purifier 3, the Mi Purifier 2C lacks several key features like internet connectivity and support for digital assistants. However, its true HEPA filter can eliminate 99.97 percent of impurities commonly found in the air. It also comes with a real-time air quality indicator.