"Here's a curated list of best Android smartphones that one can buy right now"
The dynamics of the smartphone market keep changing at a rapid pace. What may be the best phone to buy right now gets relegated to the range of average phones within a span of just a few months. Newer technologies and thoughtful envisioning of what consumers want, allow manufacturers to keep pushing the boundaries on what constitutes as the best phone that money can offer. It's been a long time since our last compilation of the best Android smartphones, so we've decided to update the list with the newest additions. Let's begin.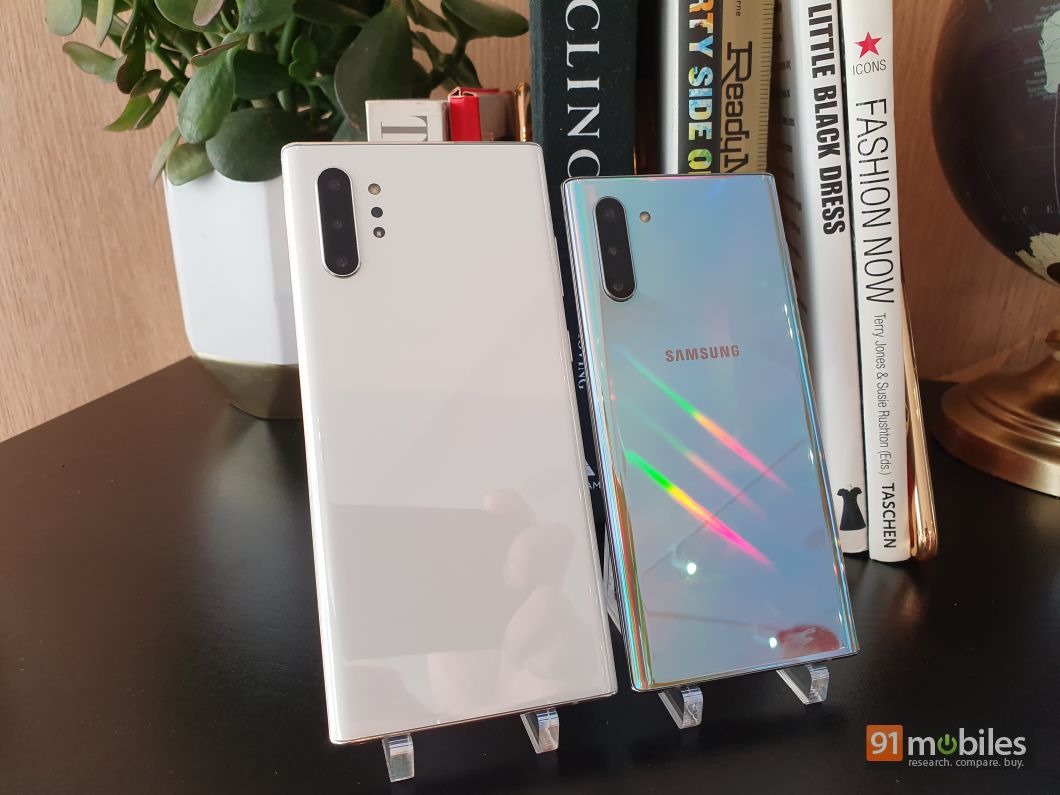 Arguably the most power-packed smartphones out there right now, the Galaxy Note 10 and Note 10+ are indeed a treat to own. They ship with large Infinity-O AMOLED displays, and more importantly, come with the S Pen stylus that greatly expands their capabilities. Triple cameras with regular, telephoto and ultra wide-angle lenses can be found on their backs, with the Note 10+ also offering a 3D TOF camera along with them. The Note 10 ships with a 6.3-inch full HD+ display, while the bigger model carries a 6.8-inch QHD+ display. Both these fully waterproof handsets have unfortunately dropped the headphone jack though.
Related read: Samsung Galaxy Note 10 and Note 10+ first impressions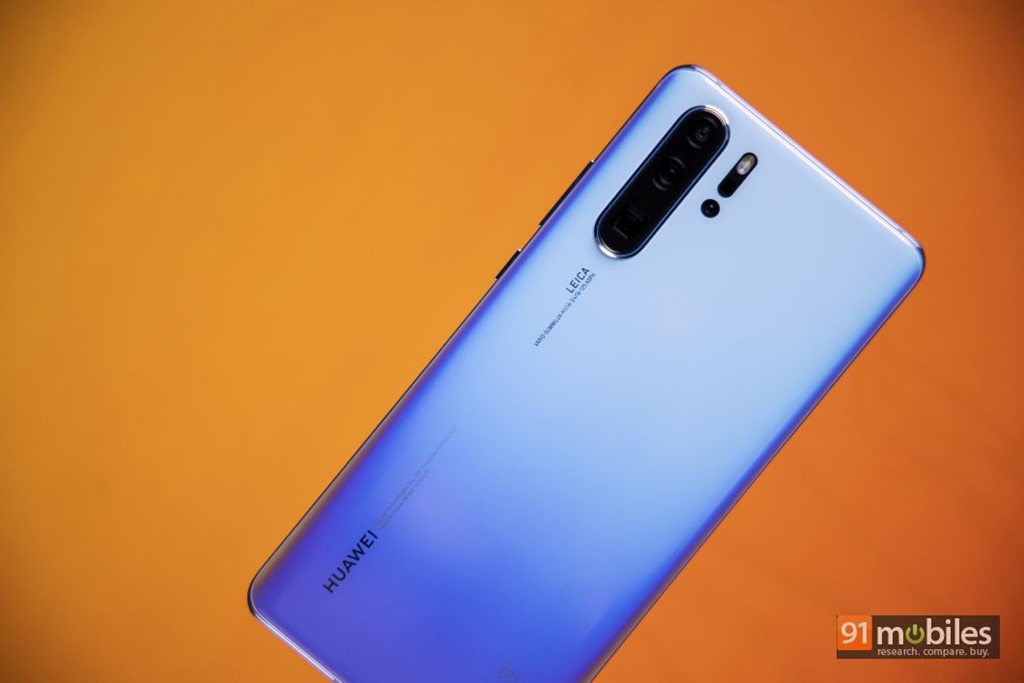 The P30 Pro from Huawei is a phone that shines in every department. It's got an exquisite design that makes it a delight to hold, and it's also got powerful internals in the form of a 7nm Kirin 980 chipset and 8GB of RAM. And then there's its highly impressive quad-camera system on the back. The main aspect of its rear camera cluster is the periscope mechanism that allows for 5x optical zoom and up to 50x hybrid zoom. The phone ships with a 6.47-inch full HD+ OLED display, and is powered by a 4,200mAh battery that can charge at 40W, allowing it to go from 0 to 70 percent in just half an hour.
Related read: Huawei P30 Pro review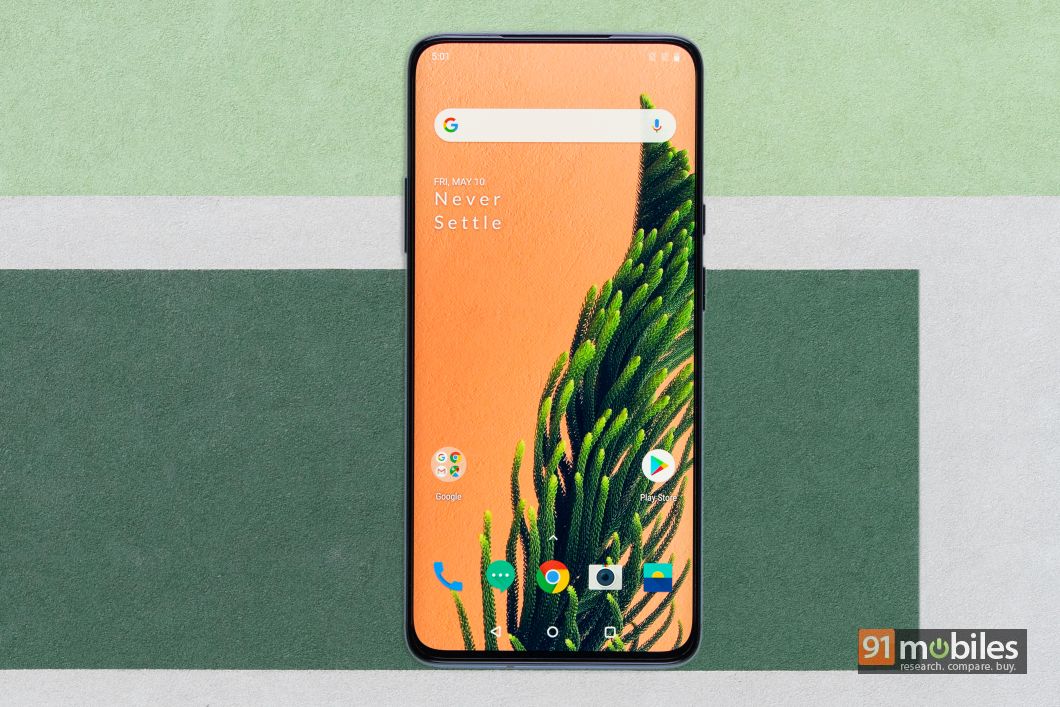 The OnePlus 7 Pro truly proved to be a blow to its competition owing to its comparatively low price. That retail value is especially surprising, given the sheer amount of pizzazz it carries with it. The phone reserves its entire front surface for a large 90Hz QHD+ AMOLED screen, with the front camera hidden inside a pop-up mechanism. It runs on the Snapdragon 855 chipset that's assisted by up to 12GB worth of RAM. There's a 4000mAh battery at the heart of it that charges at 30W. For imaging, the 7 Pro boasts a 48MP main snapper, an 8MP telephoto camera and a 16MP ultra wide-angle unit.
A more affordable option to this phone is the OnePlus 7, which has a smaller screen with a teardrop notch, and a dual-camera array, but is powered by the same chipset.
Related read: OnePlus 7 Pro review | OnePlus 7 review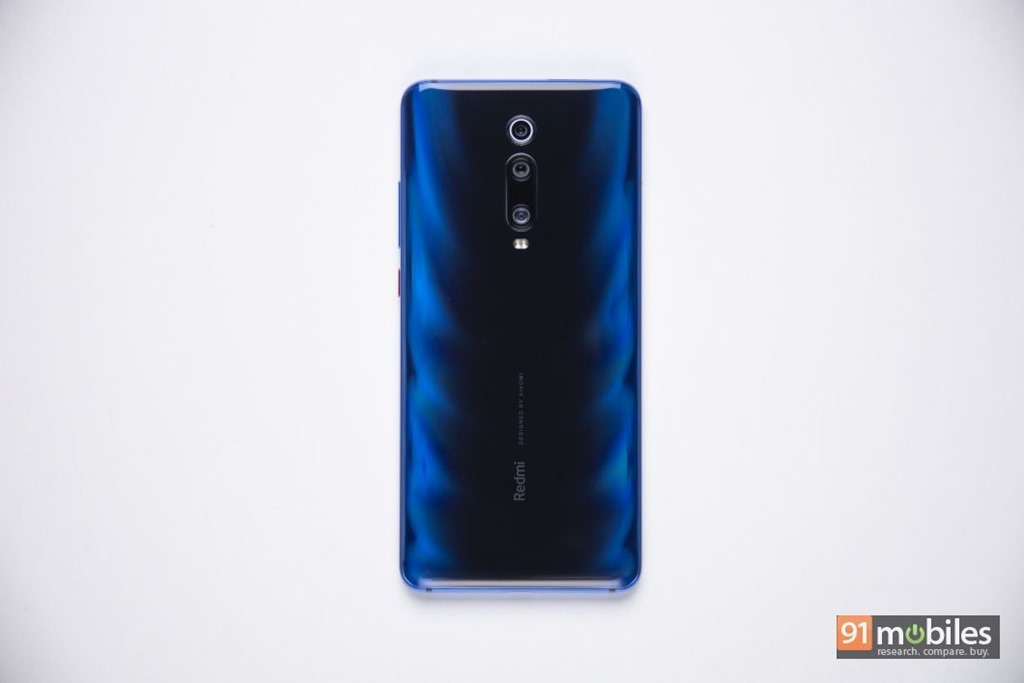 The recently-launched Redmi K20 Pro is the best that Xiaomi has to offer right now. And the fact that it is being offered at such price is really is astounding. With the Redmi K20 Pro, you get the benefits of the Snapdragon 855 chip and up to 8GB of RAM. It showcases its visuals on a 6.39-inch full HD+ AMOLED display that's spread across its entire front surface thanks to its incorporation of a pop-up selfie camera. An in-display fingerprint scanner is also one of its highlights, and so is its triple rear camera setup that includes a 48MP main camera, an 8MP telephoto camera and a 13MP ultra wide-angle camera. And this phone also includes a headphone jack, which is something not a lot of flagships are offering these days.
Related read: Redmi K20 Pro review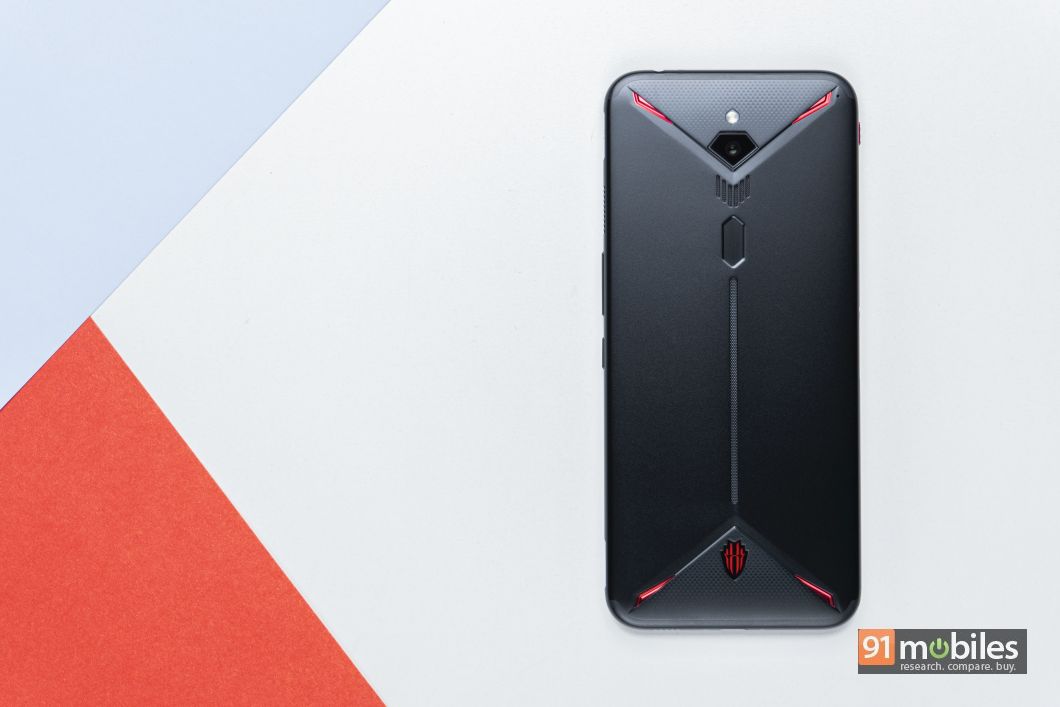 Among all the gaming phones out there, this one rules the roost with its array of advanced features. Apart from the fact that it's the first handset in the world with the ability to shoot 8K videos, it's also a truly well designed offering, with its aluminium body and its RGB LED strip. The Red Magic 3 entices gamers with its touch-sensitive side surfaces and its in-game vibration feedback, among other traits. Its 6.65-inch display grabs a full HD+ resolution, and a refresh rate of 90Hz. It's no surprise that the phone is powered by the Snapdragon 855 chipset, and offers a maximum of 12GB of RAM.
Related read: nubia Red Magic 3 review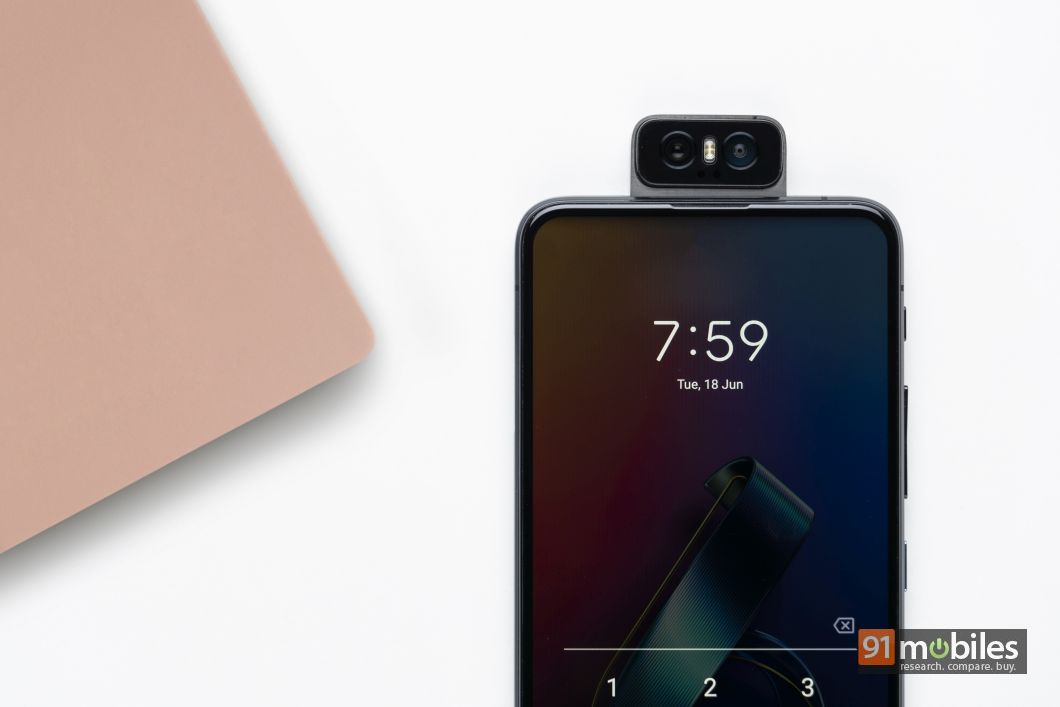 The flip camera onboard the ASUS 6Z is its biggest highlight. It allows the phone to have a full-screen fascia, and better yet, its rear camera setup doubles up as its front camera setup. This means the same 48MP + 13MP duo can quickly flip to the front when you need to click a selfie. On the front of this affordable flagship is a 6.4-inch LCD with a full HD+ resolution. ASUS has stuffed this device with a 5,000mAh battery that can keep it going for two days straight with moderate usage. The internals, of course, includes the Snapdragon 855 processor and up to 8GB of RAM. A headphone interface is also one of its unique offerings.
Related read: ASUS 6Z review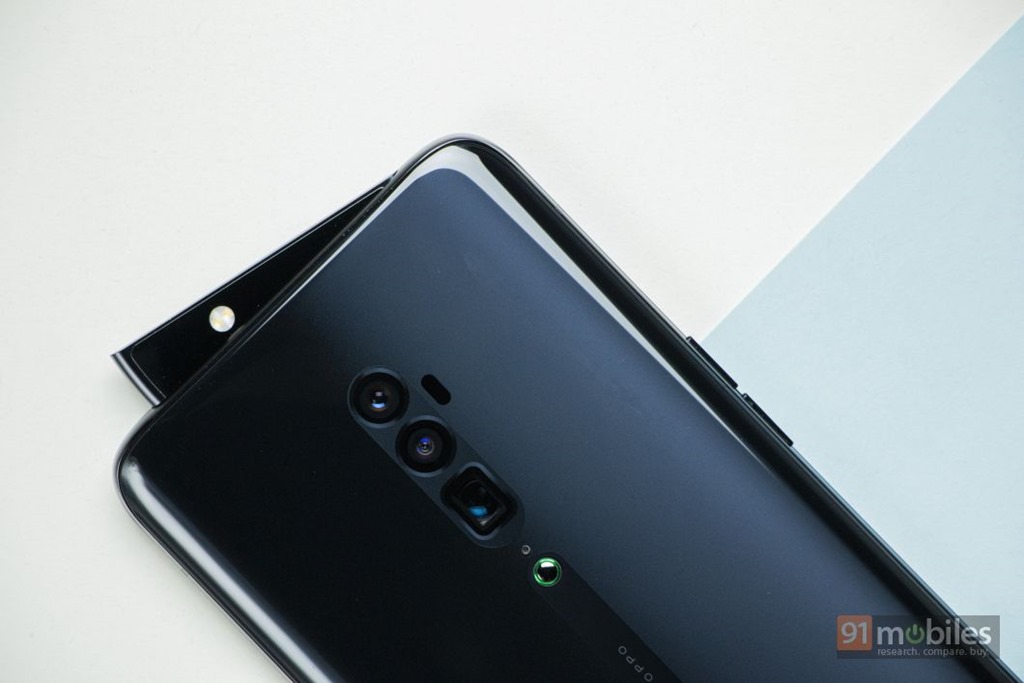 As its name suggests, this is another phone that prides itself on its zooming capabilities. It harnesses its periscope lens mechanism to deliver 10x hybrid zoom for your photographs. That's just one among its three cameras that include a 48MP main sensor, a 13MP shooter, and an 8MP ultra wide-angle lens. The Reno 10x Zoom also comes with a 16MP selfie camera which is present in a unique shark-fin style pop-up module. Furthermore, there's a 6.6-inch AMOLED display on its front and the Snapdragon 855 SoC at its heart. A 4,065mAh battery has also gone inside this device, with 20W fast charging support in tow.
Related read: OPPO Reno 10x Zoom review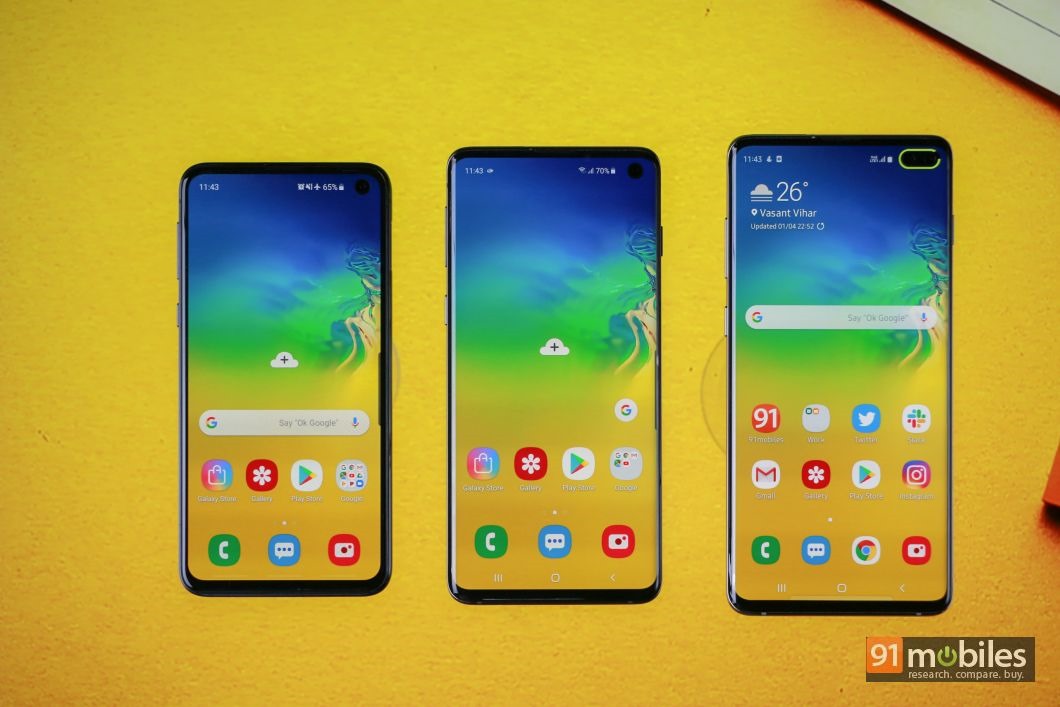 If there's something that can be termed as a perfect phone, the Samsung Galaxy S10 smartphones come really close to being that. These incredibly powerful smartphones tick all the right boxes with their offerings. The duo comes with massive full-screen displays that have punch-hole placements for selfie cameras. These are completely waterproof handsets, and they even come with triple rear cameras that offer support for wide-angle photography. The S10 features a smaller display and a smaller battery than the S10+, and while the former has a single front camera, the latter supports two.
A special mention goes to the Samsung Galaxy S10e, which is just as powerful as the other two, but is dressed in a slightly more affordable package and features dual rear cameras.
Related read: Samsung Galaxy S10 review | Samsung Galaxy S10+ review | Samsung Galaxy S10e review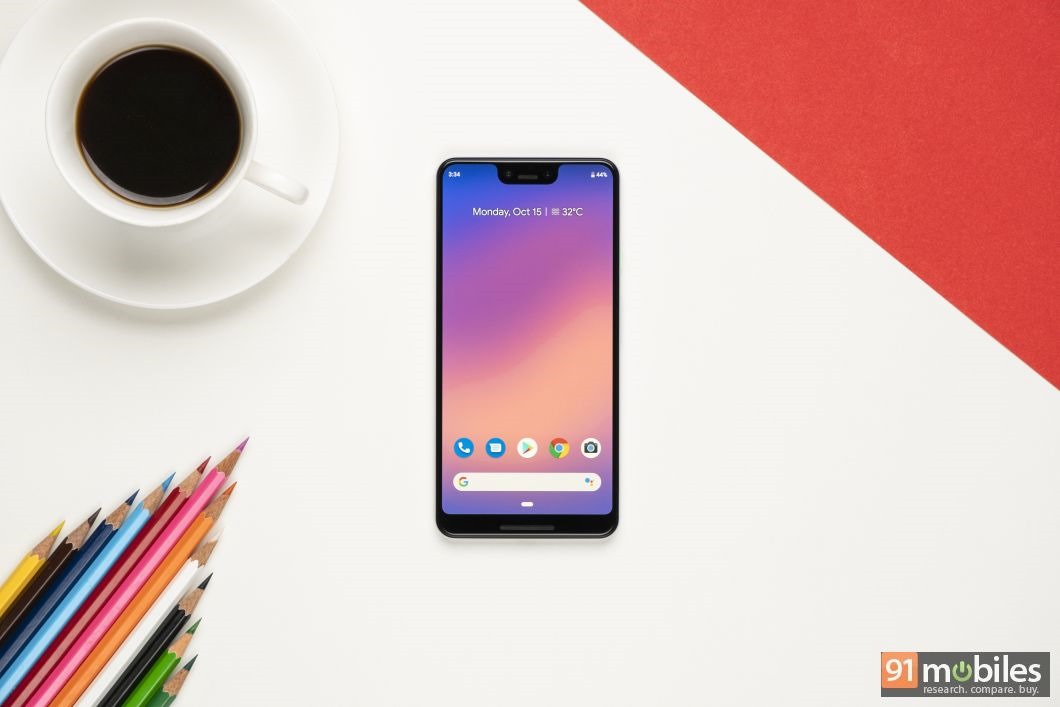 Ask anyone who has used the Pixel 3 handsets what they do best, and you'll only get one answer – the duo click killer photographs. While other phones are trying hard to impress with their dual and triple rear cameras, the Pixel smartphones are rendering impressive photos with just one 12.2MP camera on their backs. The bigger Pixel 3 XL does have a drawback in the form of its huge notch, but it's one compromise you'd be willing to make if you see the kind of photos it can click. Both these phones are IP68 rated, and come with dual front cameras that offer support for group selfies.
Related read: Google Pixel 3 XL review
That concludes our list of the best Android phones out in India right now. Which one would you be going for?